2022 Final X Stillwater
Mapping The 2022 Final X Competitors
Mapping The 2022 Final X Competitors
Maps of the hometowns of every competitor at 2022's Final X presented by Tezos.
May 27, 2022
by Andrew Spey
The best American wrestlers will be fighting for World Team spots in two locations: Stillwater, Oklahoma and New York, New York. But from where did all these incredible wrestlers come? Check out the maps below to find out!
Wrestlers from far and wide will be at Final X, not just nationally but globally. Greco-Roman wrestlers Alan Vera and Ildar Hafizov are from Cuba and Uzbekistan, respectively. Another Greco-Roman standout, Spencer Woods, comes from Kotzebue, Alaska. Just how far north is Kotzebue, Alaska? See for yourself!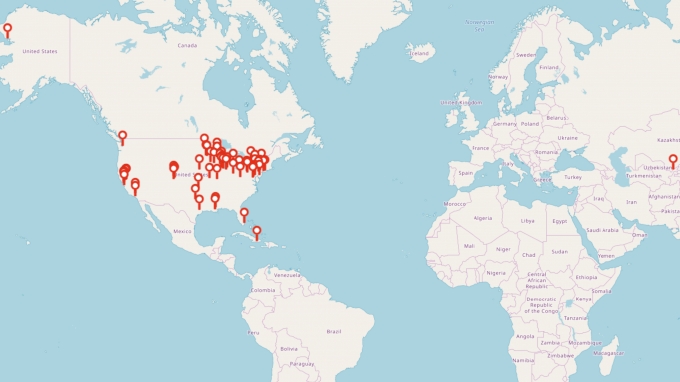 The red pin in the upper left corner is Kotzebue! And Tashkent, Uzbekistan, where Ildar grew up, is that pin on the far right-middle of the map, in the capital city of a central Asian republic that was once part of the Soviet Union.
And Santiago de Cuba, where Vera is from, is that pin point to the south of Florida, but hopefully, you already knew that. If not, perhaps you should play a few more rounds of Where in the World is Carmen Sandiego.
Here's that same map but zoomed in a bit. We lose the hometowns of Spencer, Ildar and Alan but we gain a more detailed looked at the hometowns of the competitors who hail from the 48 contiguous states.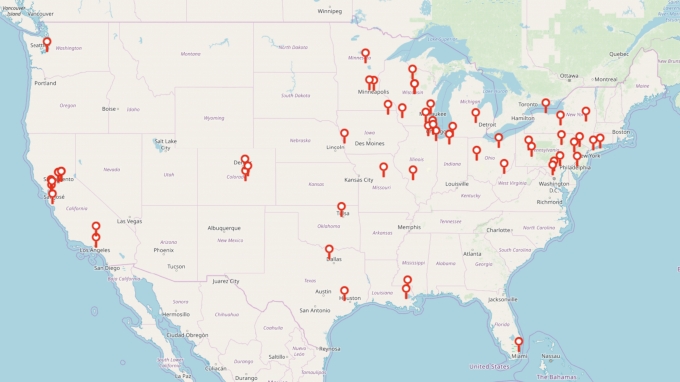 Now to break things out by the three Olympic wrestling styles. Below is a map of just the men's freestylers at Final X.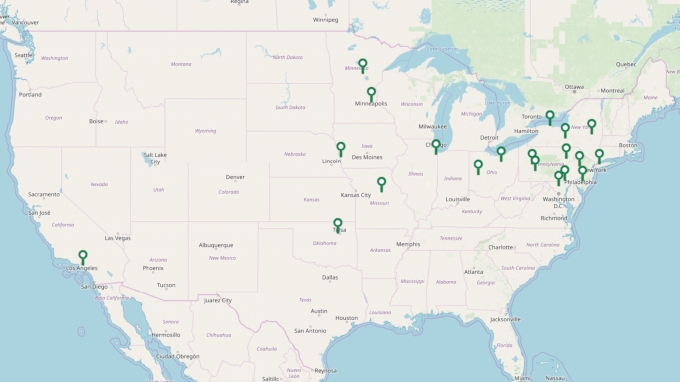 And here is a map of the women's freestyle wrestlers of Final X.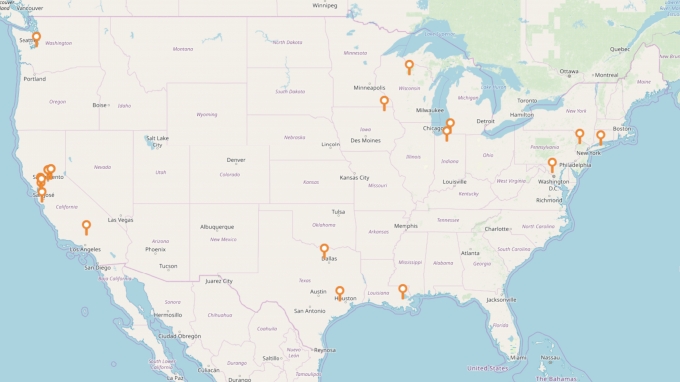 And finally, a map of all the Greco competitors, zoomed in a bit so we again leave off the hometowns of Woods, Vera, and Hafizov (though we did already spend some extra time discussing them so I hope there is no hard feelings!)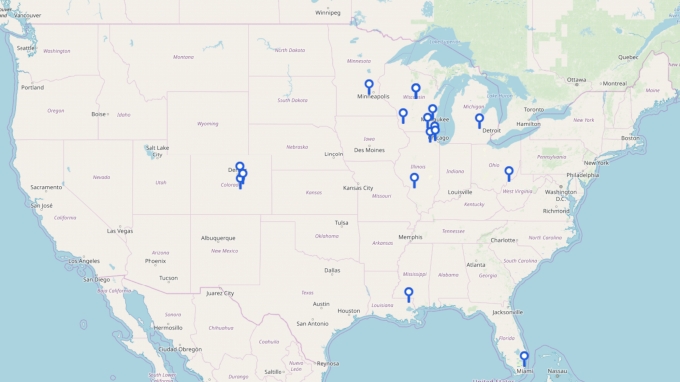 Interesting how, at least in 2022, the men's freestyle wrestlers of Final X are found mostly in the northeast, the women are highly represented on the West Coast, and the Greco competitors are clustered in the midwest.
Most of this can be chalked up to random variation and a mere 60 data points. The so-called 'wrestling belt' (so-called by me, I call it that) is consistently shown to stretch from Long Island to Minneapolis, enveloping much of the northeast and midwest, but I would speculate that there is something to be said about California being a stronghold of women's wrestling.
Perhaps a story to investigate for another time. For now, we'll end with a heat map, because who doesn't love a good heat map? No one, that's who.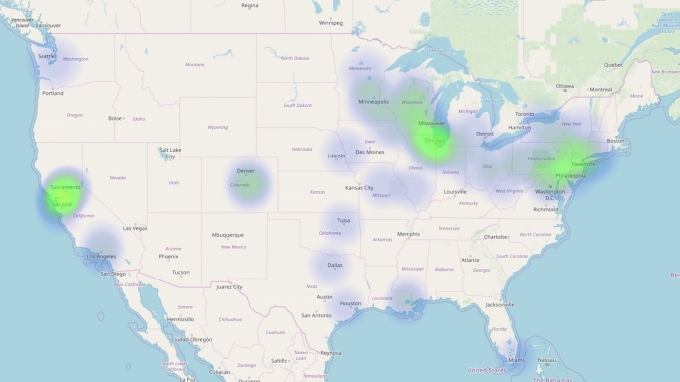 We're only dealing with 60 total locations so this heat map is rather lukewarm, but you can still see the three clusters of the three different styles.
Finally, below is a list of all the competitors and their hometowns, which we used to build these maps. We went off college bio pages and USA Wrestling profiles mostly, and we will defer to them, even if there are cases to be made for using different locations.