2022 Final X NYC
Women's Weekly: Final X Is Set
Women's Weekly: Final X Is Set
Final X matchups have been set, the U23 World Team is pending, and the collegiate national championships are coming to Iowa.
May 25, 2022
by Kyle Klingman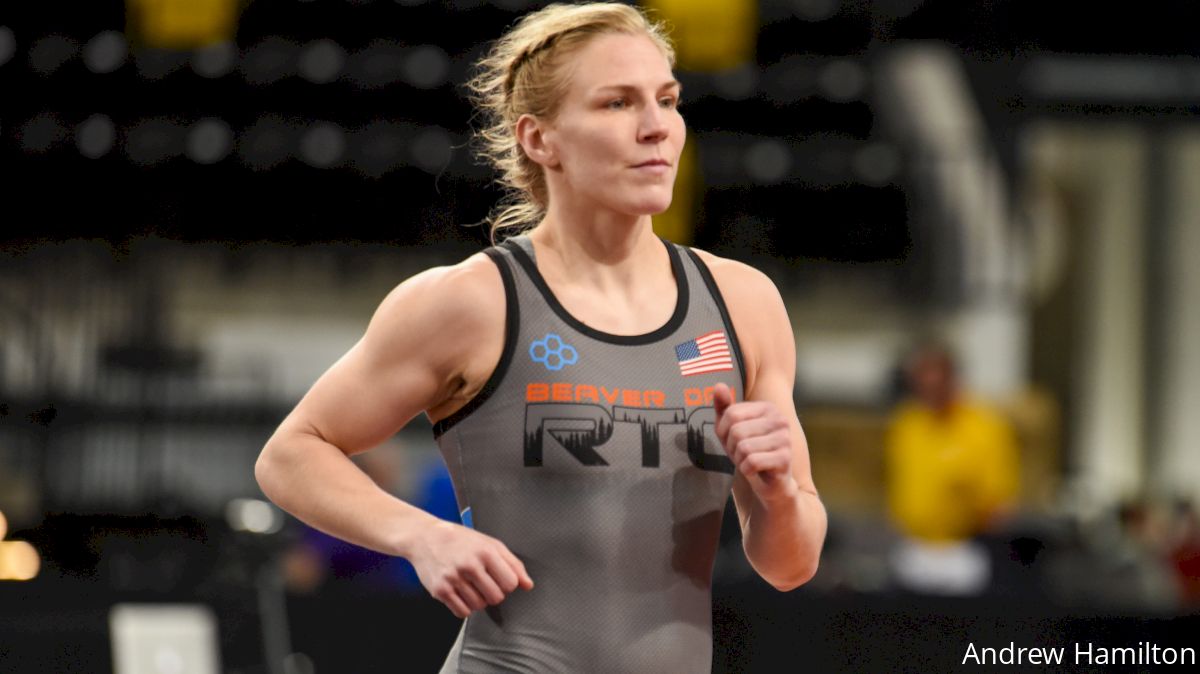 Final X Is Set
The World Team Trials were held in Coralville, Iowa, on May 21-22, which set all 10 Final X matchups.
Final X Stillwater, presented by Tezos, is on Saturday, June 3 and Final X New York is on Wednesday, June 8. Both events are being streamed live on FloWrestling.com.
The winner of Final X will represent the United States at the Senior World Championships in Belgrade, Serbia, Sept. 10-18.
Seven wrestlers won medals at the 2021 World Championships and six accepted their automatic spot in Final X. Six-time World champion Adeline Gray is pregnant with twins and will not compete this year. The winner of the World Team Trials earned the right to face the six returning medalists who accepted their automatic berths.
The remaining four weight classes wrestled to the finals at the World Team Trials and will face off in the best-of-three series at Final X.
Match-ups
50 kg: Sarah Hildebrandt (2021 silver) vs Alyssa Lampe (NYC)
53 kg: Felicity Taylor vs Dom Parrish (NYC)
55 kg: Jenna Burkert (2021 bronze) vs Jacarra Winchester (Stillwater)
57 kg: Helen Maroulis (2021 gold) vs Alex Hedrick (NYC)
59 kg: Abby Nette vs Lexie Basham (Stillwater)
62 kg: Kayla Miracle (2021 silver) vs Jennifer Page (NYC)
65 kg: Forrest Molinari (2021 bronze) vs Mallory Velte (Stillwater)
68 kg: Tamyra Mensah-Stock (2021 bronze) vs Sienna Ramirez (Stillwater)
72 kg: Amit Elor vs Skylar Grote (NYC)
76 kg: Dymond Guilford vs Yelena Makoyed (Stillwater)
The best matchups appear to be at 55 kg and 65 kg. Jenna Burkert defeated Jacarra Winchester, a 2019 World champion and 202One Olympian, at last year's World Team Trials in thrilling three-match series.
Burkert won match one, 6-6.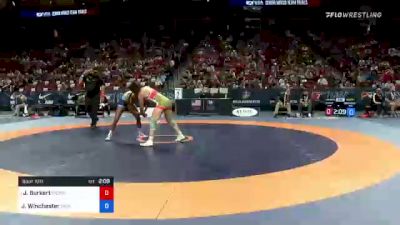 Unlock this video, live events, and more with a subscription!
Get Started
Already a subscriber? Log In
Winchester won match two, 9-8.
Unlock this video, live events, and more with a subscription!
Get Started
Already a subscriber? Log In
Burkert won match three, 4-3.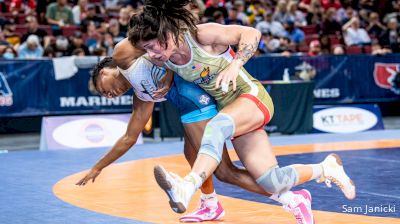 Unlock this video, live events, and more with a subscription!
Get Started
Already a subscriber? Log In
It could be more of the same this time around. Expect this to be one of the most exciting series at Final X.
The 65 kg series between Forrest Molinari and Mallory Velte offers plenty of storylines. Both are from California and both have faced each other numerous times during their careers. Molinari is a returning medalist at the weight, but Velte won a 62-kg bronze in 2018. This has become the domestic weight class to watch with Molinari, Velte, and Emma Bruntil facing each other numerous times at international and domestic tournaments this season.
The match between Sarah Hildebrandt, 28, and Alyssa Lampe, 34, also features returning World medalists. Hildebrant won World silver at 53 kg in 2018 followed by 50 kg bronze at the 202One Olympics and a silver at the 2021 Worlds. Lampe won bronze medals at the 2012 and 2013 World Championships and has made five Senior World teams.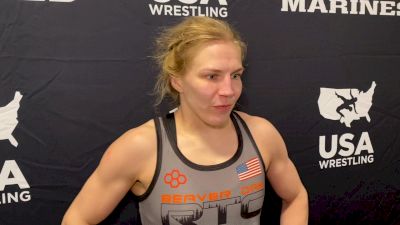 Alyssa Lampe after winning the World Team Trials.
U23 Team Is Set — Sort Of
The Senior World Team Trials were a step toward setting our U23 World Team. The highest-ranked, age-eligible athlete from the 2022 Senior Women's Freestyle National Team (top three) will represent the United States at the U23 World Championships if she chooses to take the spot. If a wrestler on the National Team does not meet the age requirements then the winner of the U23 Nationals will represent the United States.
For example, Nyla Valencia will represent the United States at 50 kg (if she accepts) even though she lost twice at the Senior World Team Trials to U23 eligible wrestlers. Valencia lost in the quarterfinals, 10-0, to Emily Shilson and was pinned by Sage Mortimer in wrestle-backs.
Valencia gets the spot since she won U23 Nationals two weeks prior. Shilson and Mortimer aren't eligible since neither made the National Team.
There are other instances where the representatives haven't been determined so we'll keep you posted on the latest after Final X is complete.
National Collegiate Tournament Coming To Iowa
The National Collegiate Women's Wrestling Championships will be held at Alliant Energy PowerHouse in Cedar Rapids on March 3-4, 2023. Cedar Rapids will host the tournament through 2025. Women's wrestling programs at the NCAA Division I, II, and III levels will compete in the event.
The University of Iowa will be at the event for the first time in 2024.
Previous host sites
2020: Adrian, Michigan
2021: Tiffin, Ohio
2022: Adrian, Michigan
Women's Spotlight: McKayla Campbell
McKayla Campbell of Campbellsville overcame the death of her father and mother in the past year. Find out how she used wrestling to stay resilient and how her extended family continues to be her support system.