2022 NCAA Championships Watch Party
5 Things We Learned From The 2022 NCAA Championships
5 Things We Learned From The 2022 NCAA Championships
The 2022 NCAA Division I Championships are over. Here are five things we learned.
Mar 21, 2022
by Kyle Klingman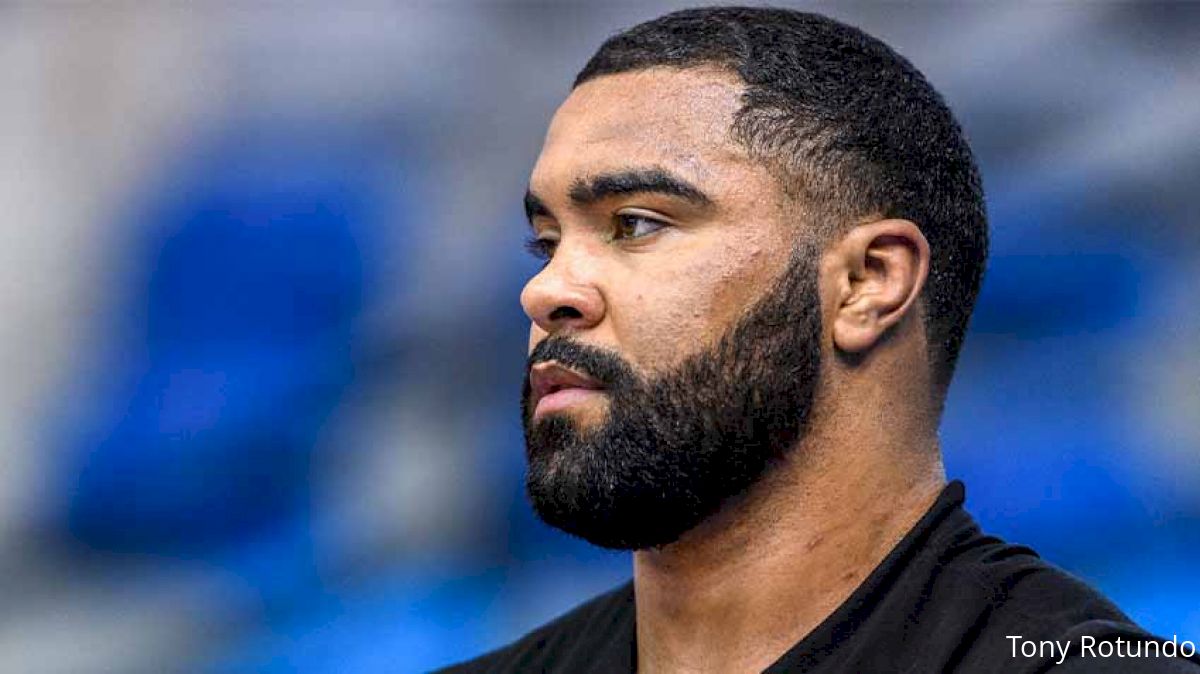 Unlock this article, live events, and more with a subscription!
Get Started
Already a subscriber? Log In
The 2022 NCAA Division I Championships are over. Here are five things we learned.
The Power Of Ivy
This year's NCAA tournament looked a little different from 2021. Not only were there more fans but there were more schools.
Ivy League programs canceled all sports for the season, which left a void at the NCAA Wrestling Championships — especially at 125 pounds. Princeton's Pat Glory and Cornell's Vito Arujau met for the fifth time during their college careers during the 2022 tournament. It might be the most dynamic and unpredictable college rivalry in the past 25 years — maybe ever.
Here's a recap.
Arujau pinned Glory in 4:31 during a dual on February 9, 2019.
Glory defeated Arujau, 10-8, during the EIWA finals on March 8, 2019.
Glory defeated Arujau, 11-9, during a dual on February 5, 2022.
Arujau defeated Glory, 19-6, during the EIWA finals on March 4, 2022.
Glory defeated Arujau, 13-5, during the NCAA tournament semifinals on March 18, 2022.
Glory finished second and Arujau finished third — and neither were at last year's NCAA Championships.
Yianni Diakomihalis of Cornell didn't compete last year, either — and he won the title at 149 pounds after 141-pound titles in 2018 and 2019.
Same with Princeton's Quincy Monday. He reached the 157-pound finals.
And if you count Max Dean — a former Big Red star who transferred to Penn State — you have plenty of firepower representing the Ivy League in the finals of this year's national championship.
Money Talks
If you haven't noticed, NIL (Name, Image, Likeness) is a game-changer for college athletics. National champions Roman Bravo-Young of Penn State and Gable Steveson of Minnesota made it known that they are willing to come back for another season — if the price is right.
"If there are some Penn State donors, if you get me some deals with some companies, I'll be back — no doubt," Bravo-Young said during his post-match press conference. "Money talks. We all want to get paid and live a good life. I graduate so if I'm going to come back, donors already know what to do. That's just me talking out of excitement."
Gable said something similar: "I have one more year left with a COVID year. Money talks. You'll see Gable."
No More Ice Cream For Heavyweights
There was a time when the 285-pound class didn't produce much on-the-mat excitement. This was typically a good time to get an ice cream cone or food.
Not any more.
This year's heavyweight field was the deepest ever. And it's not even close.
Gable Steveson, Cohlton Schultz (Arizona State), Greg Kerkvliet (Penn State), Mason Parris (Michigan), and Anthony Cassioppi (Iowa) were age-level World champions.
Jordan Wood (Lehigh) and Lucas Davison (Northwestern) reached the finals of an age-level World Championship.
Steveson, the eventual NCAA champion at the weight, won an Olympic gold medal last year.
Here are a few other heavyweight fields that deserve special mention.
2016 NCAA Championships
Ohio State's Kyle Snyder defeated North Carolina State's Nick Gwiazdowski in the finals, 7-5 in sudden victory. Michigan's Adam Coon placed third and Oregon State's Amarveer Dhesi was fifth.
All four competed at the 2018 World Championships and three won medals.
Snyder won freestyle silver at 97 kg, Coon won Greco-Roman silver at 130 kg, and Gwiazdowski won freestyle silver at 125 kg.
Dhesi, a 2014 Junior World champion, represented Canada at two Senior World Championships and the 202One Olympics.
Snyder is currently a seven-time World/Olympic medalist, including three golds. Gwiazdowski has two bronze medals and has made four World teams.
1997 NCAA Championships
Penn State's Kerry McCoy won the title over Cal State-Bakersfield's Stephen Neal. Nebraska's Tolly Thompson was third. All three were NCAA champions and all three won Senior-level World medals.
McCoy won NCAA titles in 1994 and 1997 and was a 2003 World silver medalist.
Neal won NCAA titles in 1998 and 1999 and was a 1999 World champion.
Thompson won a title in 1995 and was a 2005 World bronze medalist.
Jason Gleasman of Syracuse was also in the field. He placed seventh and was a 1996 Greco-Roman Olympian.
1981 NCAA Championships
Lou Banach pinned Bruce Baumgartner in the finals. Banach and Baumgartner were both members of the 1984 Olympic team and both won gold medals. Dan Severn of Arizona State, a 1977 Junior World champion, placed fourth.
And, oh yeah, Baumgartner was a five-time World/Olympic champion and a 13-time World/Olympic medalist.
1949 NCAA Championships
Minnesota's Verne Gagne defeated Oklahoma State's Dick Hutton in the finals on a referees' decision. Gagne was a two-time champ who prevented Hutton from becoming a four-time champ.
Cyclone Power
Dan Gable and Cael Sanderson know how to wrestle and they know how to coach.
The former Iowa State stars celebrated special anniversaries at this year's NCAA tournament.
Gable retired as Iowa's head coach 25 years ago. He capped his iconic career by winning his 15th and final NCAA team title at the 1997 NCAA Championships in Cedar Falls, Iowa. The Hawkeyes scored a record 170 teams points.
Sanderson closed out his college career 20 years ago. He finished with four NCAA titles and a 159-0 record following a 12-4 win over Lehigh's Jon Trenge in the 2002 finals.
Gable and Sanderson have a combined 276-1 record as college wrestlers and have a combined 24 NCAA team titles as head coaches.
Family Matters
Of the 20 finalists, three had family members who reached the D1 finals.
Quincy Monday (Princeton) placed second at 157-pounds and his father, Kenny, was a three-time finalist (1982-84) and 1984 NCAA champion for Oklahoma State. Kenny faced Iowa State's Nate Carr twice in the finals. Nate's son, David, was a returning NCAA champion who placed third in the weight.
Myles Amine (Michigan) placed second 197 pounds and his father, Mike Amine, placed second for the Wolverines at 167-pound in 1988.
Max Dean (Penn State) won the 197-pound crown while his father, Dave, reached the 177-pound finals for Minnesota in 1988. Max's brother, Gabe, was a three-time finalist for Cornell (2015-17) and a two-time champion (2015-16).