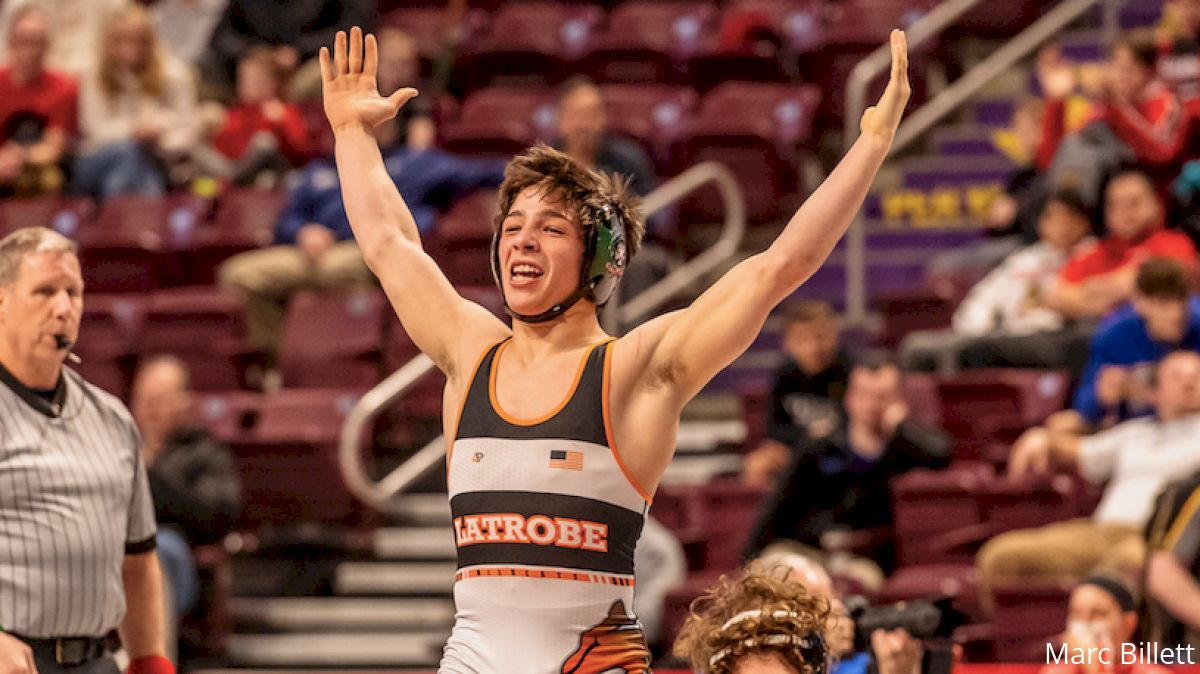 Unlock this article, live events, and more with a subscription!
Get Started
Already a subscriber? Log In
After 2021 we shouldn't take normal day-to-day living for granted. It was great to be back in the Giant Center for a three-day tournament. The social aspect of the three-day reunion of former coaches, teammates, rivals, and friends was lost last year as the competitors were shuffled in and out of the Giant Center as quickly as possible to prevent mass interaction. It is what makes Pennsylvania wrestling so special. So many former competitors giving back to the sport. You can often find college level coaching staffs sitting in the corner at the PIAA State Championships. It's a special three days, and I was grateful it was back to normal. In this article I'm going to share a few stats and some thoughts I had as I sat behind the microphone matside in Hershey.
Crookham, Arrington, and Pitzer Make Special AA Class
Ryan Crookham (Saucon Valley), Jackson Arrington (Forest Hills), and Dayton Pitzer (Mount Pleasant) became the 49th, 50th, and 51st wrestlers on the PIAA three-time champions list. What is more amazing about this group is they racked up these titles in just 10 appearances in Hershey. Crookham and Pitzer both missed a season of competition during their high school career. They never lost in the Giant Center.
Crookham came into high school with as much fanfare as you can possibly have. He won a Super32 title as an eighth grader. He more than delivered as he went 116-3 over his career. He battled more health issues than fans will ever understand. To compete at the level he did you have to wonder how dominant a healthy Ryan Crookham would have been.
Last season Arrington was one of my two breakout performers as he improved from elite high school wrestler to a clear impact guy at the Division I level. His only loss in Hershey was to Levi Haines (Biglerville) who opted out of the high school season. That bracket will be one for the history books as Crookham defeated Haines in the finals after Haines and Arrington hit in the semifinals.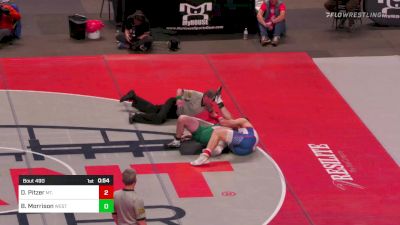 Unlock this video, live events, and more with a subscription!
Get Started
Already a subscriber? Log In
Pitzer distinguishes himself with his pinning proficiency. Pitzer pinned 38 of his 39 opponents this season and only four of the 39 contests made it out of the first period. He racked up 100 falls in just three seasons.
This group is special and it was a pleasure to watch them compete.
Kilkeary and Sasso Have Breakout Performances
Every year we see guys at the high school level separate themselves from their peers. This year Vinny Kilkeary (Greater Latrobe) and Sonny Sasso (Nazareth) stuck out from the pack.
Kilkeary is the second Young Guns member in two years to have a breakout year after winning a state title and finishing third. Arrington was highlighted last season. It takes someone special to be tabbed a breakout performer after those finishes in their first two seasons. Kilkeary didn't make the jump until late in the season. He took two losses at Powerade and had several close bouts just after the new year. Looking at Kilkeary's results against two-time medalist Troy Hohman (Penn Trafford) is very telling. In January it was Kilkeary 3-1sv, The February meeting saw Kilkeary extend it to 6-3. They met for the Southwest Regional Championship and Kilkeary majored Hohman 16-5.
Kilkeary continued to impress at the state tournament as he dominated Kamdyn Williams (Manheim Township) in the semifinals after trailing 5-2. Kilkeary won 12-6 after dropping that match-up last season 9-7. His championship major decision handed Mason Leiphart (Dover) his first loss of the season.
Unlock this video, live events, and more with a subscription!
Get Started
Already a subscriber? Log In
Kilkeary has always been willing to mix it up with the best of them. He just seems to be finding a way to come out on top of a higher percentage of exchanges. He is relentless with his underhook and appears to be the next Young Gun can't miss recruit that is almost certain to excel at the next level.
Sonny Sasso (Nazareth) is the more traditional breakout performer that passes the eyeball test and has the statistical metrics backing up the improvement that you can see. Sasso was 24-10 coming into the season. He went 46-0 with 33 falls winning the Beast of the East and PIAA AAA title at 189lbs.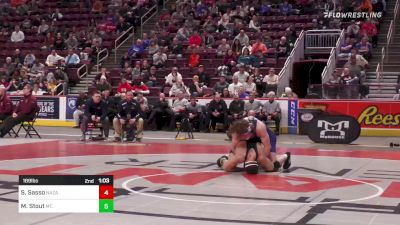 Unlock this video, live events, and more with a subscription!
Get Started
Already a subscriber? Log In
His semifinal win over Maclane Stout (Mount Lebanon) is a premier win over a top 10 guy in the country. Sasso scrambled his way to victory after giving up the first two takedowns in the match. With the frame Sasso has he has quickly become a premier 197lb prospect. Look for the recruiting pressure to intensify as Sasso is still uncommitted.
AAA WPIAL Dominance
As long as there are districts and regions there will be the debate of what area is the best. The Lehigh Valley and District 11 have a solid case if you account for the number of schools. They had all four team finalists as both the AA and AAA dual championships were all District 11 contests. However, you can't ignore the success of the WPIAL and the volume of high achieving wrestlers from the southwest corner of the state.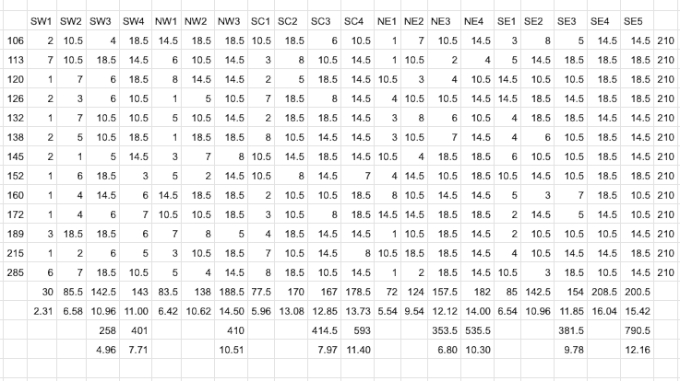 The AAA placing matrix demonstrates the WPIAL dominance and a strong need to find a solution to the waning number of AAA schools in the western half of the state. The AAA Southwest Region is possibly going to lose a qualifier in the next cycle as they continue to lose schools to AA as enrollment declines. It's a complex problem as it is hard to justify qualification by anything other than participating schools. However, everyone knows the quality out of that region is far ahead of the other regions that would gain the extra qualifier. I hope a solution can be found to keep the competitive balance.
When looking at the average placement of all qualifiers, the Southwest Region was better in every qualifying position. They were more than 2.5 spots better than the Northeast Region that was second best when looking at the average of all qualifiers.
The top end is really where the WPIAl really shined. 12 finalists and seven champions hail from the WPIAL. It's just another year for the WPIAL, but it is a reminder they are still king and should be allotted the proper number of qualifiers no matter what the school formulas say.
The AA side wasn't as interesting as the regions have a good mix and parity. The Northeast Region takes the crown this season led by five champions. The Southeast Region matched titleist, but slightly trailed in the average placement even when you just looked at the top four qualifiers. An interesting note about the champions is that Ty Watters (West Allegheny) on the AAA side was the only champion to not win a regional title.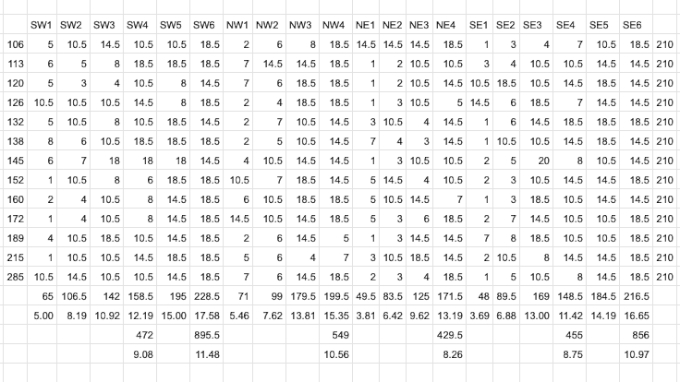 AAA Freshmen Shine
The headline is going to contradict the numbers, but let me build some context around it. 11 AA freshmen took home a medal, compared to the 10 freshman medalists on the AAA side. Since 2015 this is the fifth time the AA freshmen medalists count hit double digits. Five of the AA medalists were in the top four and Aaron Seidel (Northern Lebanon) won a title. Here is where the AAA side outshined. In 2017 and 2020 nine freshmen took home medals.This had been the record on the AAA side until this year. 10 AAA medalists took home hardware. The more impressive part is that nine of the medalists finished in the top five. Four of the medalists were finalists and Nathan Desmond (Bethlehem Catholic) and Dalton Perry (Central Mountain) earned gold.
| AAA | 1st | 2nd | 3rd | 4th | 5th | 6th | 7th | 8th | |
| --- | --- | --- | --- | --- | --- | --- | --- | --- | --- |
| 9th | 2 | 2 | 3 | 1 | 1 | 0 | 0 | 1 | 10 |
| 10th | 2 | 1 | 3 | 2 | 4 | 3 | 0 | 5 | 20 |
| 11th | 7 | 2 | 2 | 3 | 1 | 3 | 5 | 2 | 25 |
| 12th | 2 | 8 | 5 | 7 | 7 | 7 | 8 | 5 | 49 |
| | 13 | 13 | 13 | 13 | 13 | 13 | 13 | 13 | |
AA
1st
2nd
3rd
4th
5th
6th
7th
8th
9th
1
1
2
1
0
2
2
2
11
10th
2
2
1
3
4
4
1
2
19
11th
4
4
6
3
4
3
4
3
31
12th
6
6
4
6
5
4
6
6
43
13
13
13
13
13
13
13
13
Everyone has noticed how much more prepared freshman are entering high school, but I like to put numbers to back up what my eyes are seeing. In 2022 you can expect more than twice as many freshmen medalists than at the turn of the century. Keep in mind that there were only six medalists between 1981 and 1998. The current format of eight medalists started in 1999. I am still separating the data to find freshmen that would have placed between 1981 and 1998 if they had awarded medals to the top 8. What's more impressive is that this group of freshmen did it with one less weight class. The extra weight was squeezed out of the upper weights and not too consequential to the freshmen.
| AA | Freshmen | Medalists | | | |
| --- | --- | --- | --- | --- | --- |
| 80s | 90s | 00s | 10s | 20s | Total |
| 19 | 19 | 58 | 85 | 28 | 209 |
| AAA | Freshmen | Medalists | | | |
| --- | --- | --- | --- | --- | --- |
| 80s | 90s | 00s | 10s | 20s | Total |
| 12 | 22 | 51 | 59 | 24 | 168 |
Where will this trend plateau? To some extent physical maturity plays a role in high school sports and will cap the success of the freshmen. Are we there, or can the fresh faces continue to make more of an impact at the high school level?