Women's Weekly
Women's Weekly: Lt. Colonel Credits Wrestling For Her Success
Women's Weekly: Lt. Colonel Credits Wrestling For Her Success
Mollie Keith used wrestling as a platform for success in the military and beyond.
Dec 9, 2021
by Kyle Klingman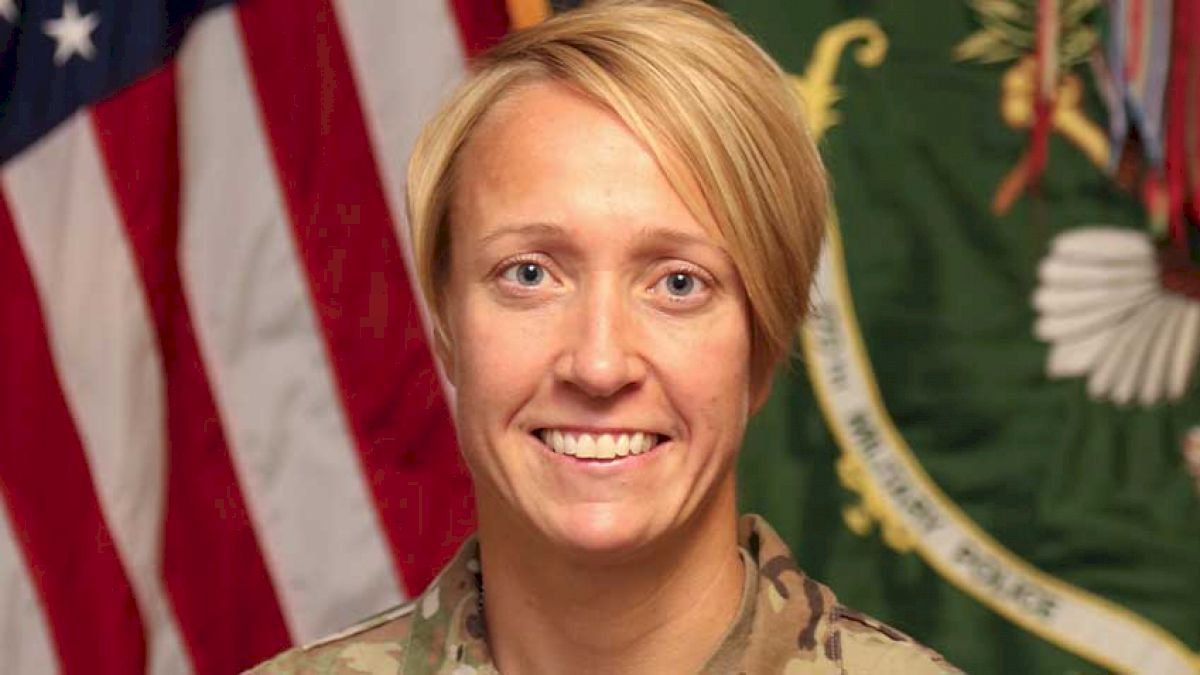 Mollie Keith says her story isn't anything special. She says becoming a Lieutenant Colonel in the Army National Guard was her natural path and that wrestling was a crucial part of getting her there.
Once you dig deeper, you realize that Keith's singularly unique journey is what separates wrestling from any other sport.
Keith grew up in Aurellia — a town in Northwest Iowa with a population of around 1000. She started wrestling in second grade and quickly realized that she was the only female wrestler in a state known for the sport.
'You Can't Cry'
Her first match ended in a loss — and a few tears.
"My mom told me I could wrestle but you can't cry," Keith said. "If you cry, you're done. It was really great."
Keith stopped crying and started pouring herself into the sport. She competed strictly against boys during her formative years and won the majority of her matches. The first time Keith wrestled against girls was when she traveled to Michigan for the inaugural US Girls Wrestling Association tournament in 1998.
"I had no girls on my team," Keith said. "There were no girls within an Iowa radius. I think I wrestled one girl at the Iowa freestyle state tournament.
"I like the fact that I got to wrestle with the boys because with boys they beat the crap out of you so you have to wrestle up. Girl wrestlers have come so far that I don't think that's true anymore."
The small-town environment proved to be beneficial as Keith navigated the sport as the lone female. Community pride sheltered her from any negative feedback, as did support from her family — many of whom wrestled.
Former Aurelia High School coach Dave Malecek also played a role. He welcomed and encouraged Keith to be part of the team without reservation. He never made gender an issue.
"Mollie was as tough as anyone that I have ever coached," Malecek said. "She worked her tail off whether it was junior high football or wrestling. She had an amazing attitude and gave it her all in everything she did."
Military Life


Wrestling and the military would be the foundation for the next phase of Keith's life. She joined the Army National Guard as a junior in high school and used both as a foundation for future successes.
"I think wrestling has made me who I am today because I wouldn't have my personality if I hadn't wrestled," Keith said. "To me, there's no better sport. You go out there and it's just you and you alone. If you win it's on you and if you lose it's on you. It teaches you humility. It teaches you how to be a gracious winner. It teaches you how to never give up. It teaches you discipline with your weight and your diet. I wanted that discipline."
Keith wanted more wrestling and more structure after she graduated high school in 2000. She attended Missouri Valley College in Marshall and, while she was there, joined the Missouri National Guard.
Remember, this was a different time for women's wrestling. The options were limited to Missouri Valley, Minnesota-Morris, and Cumberland College. Or, you could wrestle for a school in Canada.
Keith won the inaugural Women's Collegiate Wrestling Association (WCWA) tournament in 2004 with a 3-2 win in the finals over Suikoilya Shelly of Cumberlands. It's a historic occasion in hindsight, but it was hard to grasp the gravity of it at the time.
"I don't know if I appreciated it at the moment and how big of a deal it was," Keith said. "I knew it was the first one but if you would have asked me back then if women's wrestling would be as popular as it is now — I'd have never thought that in a million years. I'd have said, 'No way. You're crazy.'
Today, Keith continues to serve in the military. The 40-year-old is stationed in Marietta, Georgia, and serves as a Lieutenant Colonel in the Army National Guard as a battalion commander for the military police.
She's been stationed in Washington, Missouri, Rhode Island, and Missouri. She was sent to New Orleans after hurricane Katrina and she was a company commander in Iraq.
Army Ranger School


Keith even tried her hand at Army Ranger School when her boss asked for volunteers. She gave it a try even though she was in her 30s at the time.
"I ended up failing the patrolling, which is the subjective phase where they grade you but there were only three women who went on past that and there were 21 of us who got into Ranger School," Keith said. "Eight of us went to Ranger School and actually went through a couple of phases.
"It goes back to my wrestling career. Yeah, I'll go. I'll be the first. Sometimes I think it's ok to fail."
The next stop for Keith: She's headed to the War Fighter School in Norfolk, Virginia. It's a program that falls under the Joint Chief of Staff. She'll be there for a year and she'll get to follow along on a utilization tour.
And she will take everything she learned from wrestling with her.
"I don't think I'd be the same person if I didn't wrestle," Keith said. "Wrestling completely changed my life."