Top 100 American Wrestlers Of All-Time
The Top 100 Countdown: 70-61
The Top 100 Countdown: 70-61
FloWrestling's countdown of the Top 100 American wrestlers of all time continues with 70-61.
Nov 25, 2021
by Kyle Klingman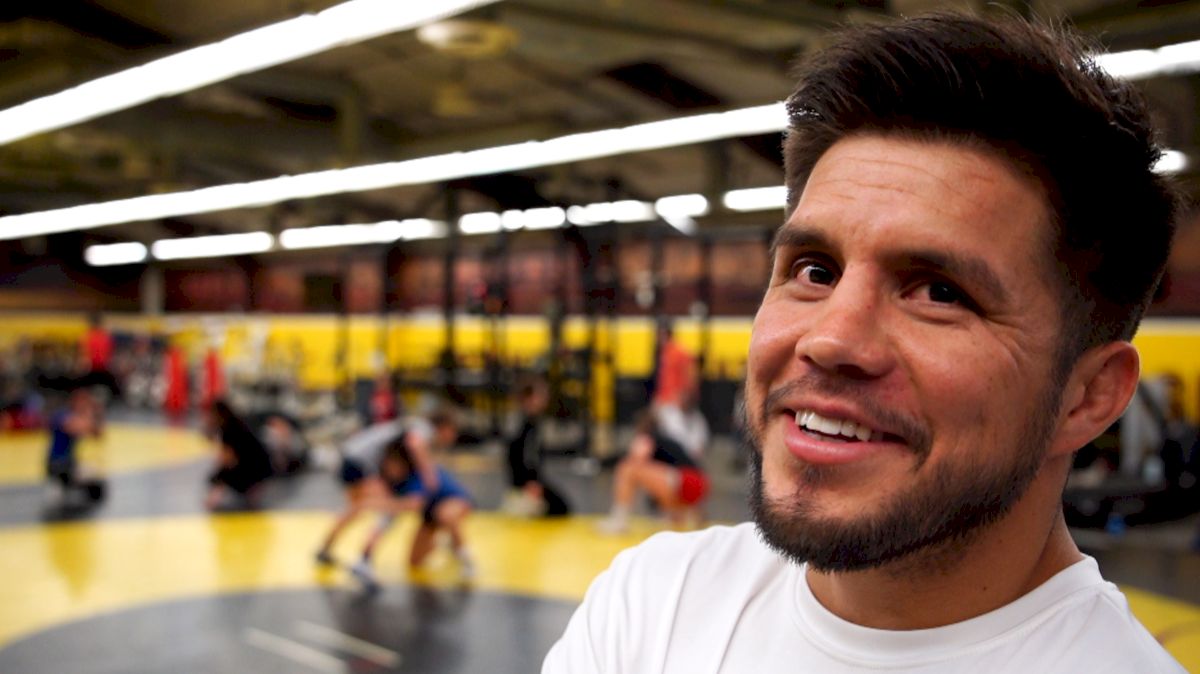 The countdown continues as FloWrestling releases its top 100 greatest American wrestlers of all time. The inaugural episode was released on November 4 and will end with the announcement of the greatest wrestler of all time on January 10, 2022.
Below are biographies of the next 10 wrestlers in the countdown with information about their careers and why they made the list.

There was no reason to think Tervel Dlagnev was on a path to greatness — especially since he began wrestling as a high school sophomore. The Arlington, Texas, native placed fourth and third at the state tournament before attending Division 2 Nebraska-Kearney.
Dlagnev was a four-time All-American, winning D2 NCAA titles at heavyweight in 2007 and 2008. His final title clinched the 2008 NCAA team championship for the Lopers by .5 points over second-place Minnesota State-Mankato. Dlagnev made the transition to international wrestling where he made five World teams (2009, 2011, 2013-15) and two Olympic teams (2012, 2016).
A consistent force at heavyweight for the United States, Dlagnev was in a medal match at every Worlds or Olympics he attended. He bagged bronze medals in 2009, 2012, and 2014 but was always a threat to win big every time he stepped onto the mat.

Hellickson has a hefty international resume even though All-American honors at Wisconsin eluded him. He was a two-time B1G tournament runner-up (1969-70) but never reached the podium at the national championships.
That changed when Hellickson hit the freestyle circuit. He won a bronze medal at the 1971 World Championships and placed fourth in 1975, both at 198 pounds. Hellickson moved up to 220 pounds and won silver medals at the 1976 Olympics and the 1979 Worlds. He qualified for the 1980 Moscow Olympics but the United States boycotted due to the Soviet Union's invasion into Afghanistan. The Madison, Wisconsin, native won 12 U.S. National championships and the 1974 Tbilisi Championships.
68. Don Behm

Behm is best-known for his battles with Rick Sanders — our country's first World champion. The two went back and forth but were eventually separated by weight class and timing. Behm was a two-time All-American for Michigan State, placing third at the NCAA Championships in 1965 and second in 1967. The runner-up finish in 1967 was part of the lone team title for the Spartans in program history.
International accolades followed. Behm won a silver medal at the 1968 Olympics at 57 kilograms then made four consecutive World teams, earning silvers in 1969 and 1971. In 1970, he became the first American to win the famed Tbilisi Championships held in the Soviet Union.

Cejudo's wrestling career was brief — but it was brilliant while it lasted. He opted not to attend college after a brilliant high school career. Instead, Cejudeo trained at the Olympic Training Center in Colorado Springs with two-time World champion Terry Brands. The formula worked.
The Los Angeles native reached the finals of the 2006 World Team Trials at the age of 19 but fell to World champion Sammie Henson. He made his first World team in 2007 at 20 then, at the age of 21, became the youngest American to win an Olympic title when he struck gold at the 2008 Beijing Games. Cejudo made a brief comeback in 2012 but found his best success in Mixed Martial Arts, becoming a two-division champion in the UFC.

Banach was the spark Iowa coach Dan Gable needed during the formative years of the Hawkeye Wrestling dynasty. The Port Jervis, New York, native was a four-time NCAA tournament finalist and a three-time NCAA champion, winning titles in 1980, 1981, and 1983. He still holds the program record for career pins at 73.
His most famous match came in 177-pound finals at the 1982 NCAA championships where he lost a wild shootout with Oklahoma's Mark Schultz. Schultz and Banach finished their college careers as three-time NCAA champions and both were 1984 Olympic gold medalists.

What's your favorite international wrestling style? Greco-Roman or freestyle?
Gibson competed in both, winning World and Olympic medals in each style at 220 pounds. He earned a silver medal at the 1984 Olympics in Greco and won three medals at the freestyle World Championships: silver in 1981, bronze in 1982, and silver in 1983.
On top of that, Gibson made Greco and freestyle World teams in 1981 and 1982 along with another freestyle team in 1983 and a Greco team in 1985. That's eight World/Olympic teams between two styles over five years. Add in appearances in the NCAA tournament heavyweight finals in 1975 and 1976 while he was at Oregon and you have the most interesting wrestling career of anyone in the Top 100.

Kristoff made a career out of wrestling even though the strict amateur rules at the time didn't allow him to get paid for it. He made Olympic teams in 1964 and 1968 and was a five-time World medalist at two different weight classes (UNL and 100 kg).
The Carbondale, Illinois, native won World silver medals in 1966, 1969, and 1970 and bronze medals in 1965 and 1967. He was also a 12-time U.S. National champion, winning nine titles in freestyle and three in Greco. The former SIU-Edwardsville star won two D2 titles and reached the finals of the 1963 D1 NCAA Championships.

Before she was named the inaugural women's wrestling coach at Iowa, Chun was making history in her native Hawaii. The Honolulu native was a five-time junior national judo champion before winning a girls' state championship, the first year that Hawaii sanctioned the sport.
She attended Missouri Valley College but national collegiate tournaments weren't in place at the time Chun became an international wrestling star for Team USA. Chun made Olympic teams in 2008 and 2012, winning a bronze medal in the latter. She was also a 2012 World champion and a six-time World/Olympic team member.
62. Jim Scherr

When Sherr won the 1984 NCAA Championships at 177 pounds he was just the second wrestler from Nebraska to accomplish the feat. The Mobridge, South Dakota, native wasn't finished winning after college, either. Scherr won a bronze medal at the 1986 Worlds and silvers in 1987 and 1989.
Scherr made the 1988 Olympic Team and was in a position to medal. He held a big lead during his match against Akira Ota of Japan to reach the gold medal finals but was gator-rolled and pinned late in the match. Scherr ultimately placed fifth in the tournament after placing third in his pool.
61. Jack VanBebber

VanBebber is likely the toughest wrestler on this list regardless of credentials. He suffered a wagon accident during his youth but persevered to go undefeated at Oklahoma A&M (now Oklahoma State), winning NCAA titles at 165 pounds in 1929, 1930, and 1931.
Adversity struck at the 1932 Los Angeles Olympic Games. The time of VanBebber's gold medal match had changed without him knowing it so he began running to the arena when transportation wasn't available. He ran for four miles before someone picked him up and gave him a ride the remaining two miles. VanBebber won the match over Eino Leino of Finland — a four-time Olympian and returning gold medal winner — to win the tournament. He was the first wrestler to win three NCAA titles and an Olympic gold medal.