2021 Purdue vs Drexel
5 Reasons To Watch Drexel's Home Opener Vs Purdue
5 Reasons To Watch Drexel's Home Opener Vs Purdue
Drexel begins their 2021-22 season with a tough battle against a Big Ten foe. Here's why you need to watch the Dragons take on the Purdue Boilermakers.
Nov 5, 2021
by Andrew Spey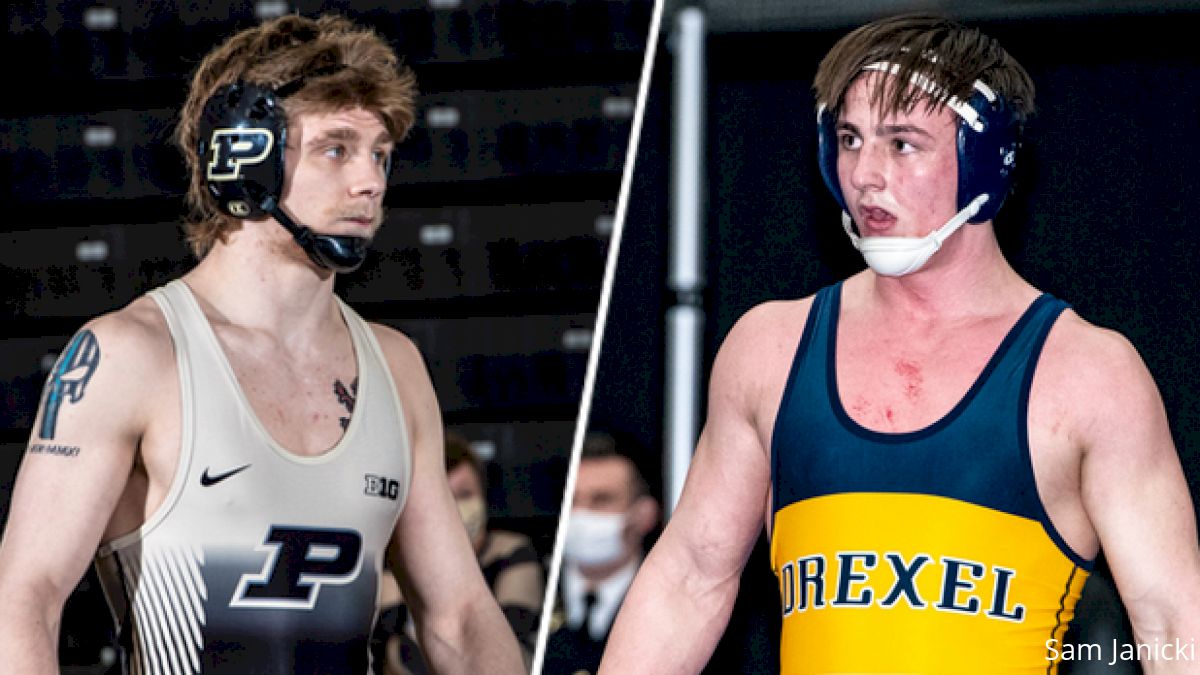 Already it's that time. Can you believe it? Dual meets are here. Tournaments are too. We've got a regular season starting right now. How nice is that?
The first weekend of the 2021-22 NCAA D1 wrestling season is going to be a busy one. On FloWrestling alone you can watch the Michigan State Open, the Clarion Open, the Southeast Open, the Northern Colorado Quad, and the Drexel home opener vs Purdue.
That's a lot of wrestling screen time, and you no doubt have plenty of other potential distractions this weekend, which is why we're giving you five good -- nay-- great reasons why you should reserve a couple of hours of your Saturday afternoon to enjoy a match between the Dragons of Drexel and the Boilermakers of Purdue.
For official previews of the dual from the good people of Drexel and Purdue, click here (Drexel) and here (Purdue).
1) Did #16 Michael O'Malley Jump Levels This Summer?
Drexel's 174-pound EIWA runner-up had a busy offseason. He was also runner-up at the U23 World Team Trials, dropping two close bouts to Nebraska's Mikey Labriola in the finals. He placed fourth at the Senior Nationals, beating Travis Wittlake, who's ranked #7 at 165 pounds, along the way to the bronze medal bout of the challenge tournament. The Drexel sophomore also went 2-2 at the Senior World Team Trials.
This was all just over the summer, from April 30 to September 12. Michael O'Malley may have gone 2-2 at the 2021 NCAAs but he's shown that he's got the ability to wrestle his way on the podium with his incredible freestyle results.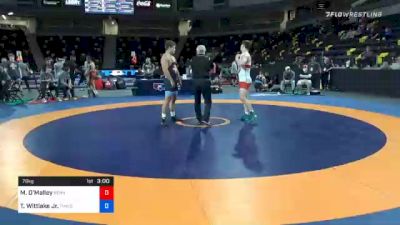 Unlock this video, live events, and more with a subscription!
Get Started
Already a subscriber? Log In
2) How Will #16 Gerrit Nijenhuis Look Up At 174?
O'Malley will have a tough test in what is shaping up to be the marquee match-up of the night. Gerrit Nijenhuis is only in his second year in West Lafayette but has already made his mark at the program, advancing to the round of 16 at the 2021 NCAAs as a true freshman.
He's also left his mark on mullet-watchers across the country. To what length will the party-end of Nijenhuis' glorious head of lettuce reach? That should probably be the bonus reason to watch the dual, but we're saying it now, as a bonus reason tucked away within this regular reason.
Truly it is the season for reasons.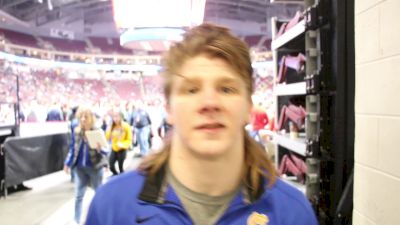 Unlock this video, live events, and more with a subscription!
Get Started
Already a subscriber? Log In
3) #13 Devin Schroder Returns For One More Ride At 125
Schroder, along with Max Lyon at 197-pounds, is taking advantage of the extra year of eligibility granted due to the pandemic. Schroder has batted leadoff for the Boilermakers for the past three seasons, qualifying for the NCAA Tournament each year. He made the round of 16 in 2019 and fell one match short of the podium in 2021.
Schroder may not be in the top 8 of the preseason rankings, but he was runner-up at Big Tens last year and climbed all the way up to #3 in the rankings in January of 2021. Schroder absolutely has podium potential, and his first match on his final All-American quest starts Saturday.
Devin Schroder advances to the 125 finals on a major decision!@PurdueWrestling // @trackwrestling pic.twitter.com/qg3GuDuprV

— Purdue On BTN (@PurdueOnBTN) March 7, 2021
4) 157 Features A Healthy #8 Kendall Coleman vs A Determined #24 Parker Kropman
Injuries kept Kendall Coleman from performing up to his capabilities in the last NCAA postseason. However, a healthy KC is on the top of any list of 'most electric wrestlers in the NCAA. See below for proof.
#3 in the Big Ten - Kendall Coleman, Purdue.

— FloWrestling (@FloWrestling) February 20, 2020
Standing athwart Coleman in the center circle will be Drexel's Parker Kropman, who is back for his sixth season in a D1 wrestling room. Kropman is a two-time NCAA qualifier who has yet to reach the podium, but is clearly dangerous as evidenced by this match-winning takedown on Matt Kolodzik, a three-time All-American (who was seeded sixth going into the 2021 tournament) from Princeton.
149: Kropman with the late takedown of Princeton's #2-ranked Kolodzik. 3-1 decision. Princeton 15, Drexel 7 pic.twitter.com/H4BjiweMzy

— Drexel Wrestling (@DrexelWrestling) February 23, 2019
Kropman is also a big fan of bumping knucks. I say we allow this to replace the perfunctory pre-match handshake. Who says no?
Parker Kropman and Nick Palumbo will meet in round 1 of the consolation bracket. pic.twitter.com/iOlDdWqtIK

— Andrew Spey (@SpeyWrestle) March 18, 2021
5) Clash Of Seniors At 184 As #16 Max Lyon Takes On Bryan McLaughlin
Three-time national qualifier Max Lyon is back for one more bite of the apple. He's using his extra covid year but also never took a redshirt so is 'only' in his fifth year at Purdue. Two-time national qualifier Bryan McLaughlin is also in his fifth year on campus at Drexel but has two years of eligibility remaining, as he did don a redshirt during his freshman campaign.
Let's all prepare to enjoy this classic matchup of seniors.
Bonus Reason: It's The First Dual Of The Season!
Well, it's not technically the first D1 dual meet of the season. We blogged about that one earlier this week. But it's the first D1 dual on Flo. And sure, college football will also be going on. That's why we created an app! Works great on your phone. So get that two-screen experience going and we'll see you on Saturday!