2021 Pan-Am Championships
13 Olympians Headline USA's Pan-Am Team
13 Olympians Headline USA's Pan-Am Team
Included in the 29 athlete roster Team USA is sending to Guatemala City is nearly every Olympian also bound for Tokyo.
May 17, 2021
by Andrew Spey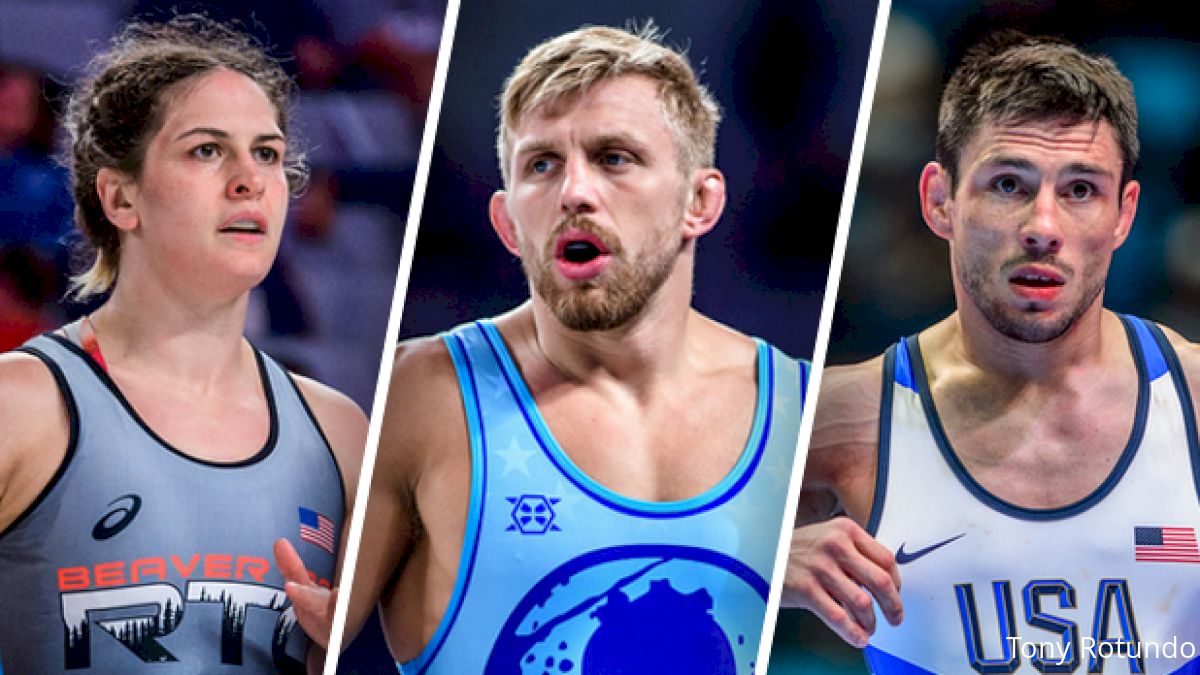 Team USA is rolling out the big guns for the 2021 Pan-Am Championships. Not only with these salty squads be repping the red white and blue for continental glory, but they will also be earning seeding points for the 2021 World Championships to be held in October.
Watch the 2021 Senior Pan-Am Championships
May 27-30 | Starting 12:00PM ET each day
Winners of the Olympic Team Trials got first dibs on the Olympic weight classes, for not Olympic weights, while winning 2021 Senior Nationals was the best way to secure a spot on the Pan-Am team.
There is no entry at Greco 55kg due to a lack of competiros from other Pan-Am countries.
US Men's Freestyle Roster
57kg: Vito Arujau (Spartan WC/TMWC)
61kg: Shelton Mack (NYC RTC)
65kg: Joey McKenna (PRTC/Sunkist Kids)
70kg: Alec Pantaleo (Cliff Keen WC)
74kg: Kyle Dake (Spartan Combat WC/TMWC)
79kg: Taylor Lujan (Panther WC)
86kg: David Taylor (Nittany Lion WC/TMWC)
92kg: Nate Jackson (NJ RTC/NYAC)
97kg: Kyle Snyder (Nittany Lion WC/TMWC)
125kg: Gable Steveson (Gopher WC RTC)
National Coach: Bill Zadick, Colorado Springs, Colo.
National Coach: Joe Russell, Colorado Springs, Colo.
---
US Greco-Roman Roster
60kg: Ildar Hafizov (U.S. Army WCAP)
63kg: Randon Miranda (Rise RTC)
67kg: Alex Sancho (U.S. Army WCAP)
72kg: Xavier Johnson (U.S. Marines)
77kg: Jesse Porter (NYAC)
82kg: Ben Provisor (NYAC)
87kg: John Stefanowicz (U.S. Marines)
97kg: Braxton Amos (Wisconsin RTC/Sunkist Kids)
130kg: Donny Longendyke (Minnesota Storm)
National Coach: Matt Lindland, Colorado Springs, CO
Coach: Herb House, Castle Rock, CO
---
US Women's Freestyle Roster
50kg: Sarah Hildebrandt (USOPTC/NYAC)
53kg: Ronna Heaton (Wisconsin RTC/Sunkist Kids)
55kg: Jacarra Winchester (USOPTC/TMWC)
57kg: Cameron Guerin (McKendree Bearcat WC/TMWC)
59kg: Maya Nelson (USOPTC/Sunkist Kids)
62kg: Kayla Miracle (Sunkist Kids)
65kg: Jen Page (Nittany Lion WC/TMWC)
68kg: Tamyra Mensah-Stock (USOPTC/TMWC)
72kg: Alexandria Glaude (Beaver Dam RTC/TMWC)
76kg: Adeline Gray (Beaver Dam RTC/NYAC)
National Coach: Terry Steiner, Colorado Springs, CO
National Coach: Clarissa Chun, Colorado Springs, CO