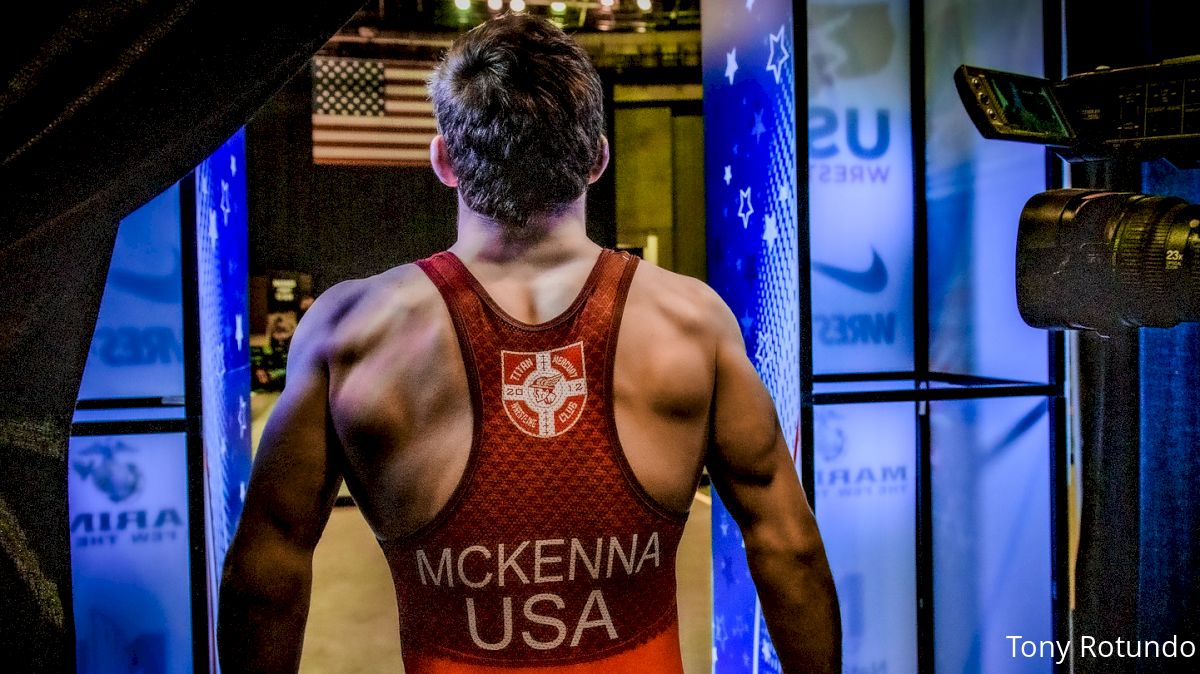 Unlock this article, live events, and more with a subscription!
Get Started
Already a subscriber? Log In
Just a bananas day one of the 2021 Olympic Trials. Everyone knew coming in it'd be a day of surprises and upsets, but this took it to another level.
For a quick catch up, here are the results from day one's action. Action starts tomorrow at 1PM ET with consolations. The championship finals begin at 7:30 ET. Check out our LIVE Watch party on FloWrestling. If you're wondering how to watch live, check out this schedule. Ok enough housekeeping, here are the 7 biggest surprises of day one!
J'den Cox Doesn't Make Weight
The day started off with as bad of news you could hear as a wrestling fan. J'den Cox didn't make weight. The story is that J'den made weight at around 8:13, 13 minutes after weigh-ins closed. UWW weigh-ins are always 2 hours prior to competition, so for someone as seasoned as J'den, missing this window is surprising. At this point, we haven't been able to hear the full blow by blow from either J'den or his coach Kevin Jackson to understand how and why this went so horribly wrong.
Youth Movement - Kennedy Blades And Kylie Welker
We have not one but two high schoolers wrestling in the Olympic Trials finals. However, if you've been attention, Kennedy Blades and Kylie Welker making deep runs maybe isn't too shocking. What makes it so surprising is the dominance Kennedy Blades is displaying. She dismantled Forrest Molinari with lightning fast leg attacks and a relentless pace for an 11-1 win. Forrest is incredibly tough to score on, so this has to put even Tamyra Mensah-Stock on notice. For Welker (the 14 seed!), she was a runner up in the last chance qualifier last week at a weight BELOW. She bumped up a weight class one week later and goes through Victoria Francis and now will be facing Adeline Gray in the trials finals.
Joey Freaking McKenna
Even late in the match, I still didn't think he'd be able to close the door on Zain. A beautiful counter TD gave McKenna the edge late to down Zain. The story of this match was Joey's ability to get the early lead and then turn Zain's offense into two key 2 and 2 exchanges.
Jenna Burkert Pins Alli Ragan
Historically this rivalry hasn't gone Jenna's way. She turned the tide in dramatic fashion with a quick pinfall against the former World Silver medalist in Ragan. She'll face 2016 Olympic Champ Helen Maroulis in tomorrow's finals.
Alan Vera Goes Down!?
I'll be honest, I had him penciled onto this team as one of the biggest locks for the whole Greco squad. Vera dominated Rau, who is sitting out, and looked simply inevitable. Trailing late, John Stefanowicz hit a clutch 4 to give him the win over the former Cuban wrestler.
Vito Arujau Downs Daton Fix
The beginning of the match wasn't stunning. At times Vito can be a fast starter. Last time these two hit, it was a 6-0 lead for Vito before Daton teched him. This time, there was no such comeback. It's not that Daton didn't make it close. The 2019 World teamer got Vito to a quad pod late as time expired, just a finish away from a match against Thomas Gilman. Instead it's Vito who will stare down Gilman tomorrow night.
Ronna Heaton Was The Bad Draw
The 5th seed Heaton took out the 4 seed, 1 seed and 3 seed to make the finals against Jacarra Winchester. It wasn't just the path, but the fact that Ronna pinned both Dominique Parrish and Katherine Shai along the way.
Dake Sends A Violent Message
Sure, we thought Dake would win against Jason Nolf. Even a tech fall against the NIttany Lion great wouldn't make us terribly shocked. The manner in which Dake decimated Nolf totally took the crowd off guard. A quick single by Dake to a vicious body lock for 5 had to have even the most emphatic JB fans just a tad more nervous than ever. JB vs Dake tomorrow for all the marbles.