FloWrestling 1: Dake vs Chamizo
July 25 Walk Out Music Playlist
July 25 Walk Out Music Playlist
A playlist and rundown of the walk out music each wrestler chose for the July 25 Dake vs Chamizo event.
Jul 24, 2020
by Andrew Spey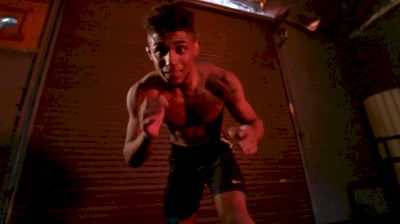 Unlock this video, live events, and more with a subscription!
Get Started
Already a subscriber? Log In
What makes a wrestling event? Is it the power of the competitors? Is it their quest for glory? Is it the way they fight to the top, so we can know their story?
Or is is the walkout songs? No, it's probably the wrestlers, but that doesn't mean the walkout songs aren't important in their own special way.
Below are the selections each wrestler used as their walkout songs. Hear for yourself how they set the tone before laying it on the line deep in the heart of Texas.
Kyle Dake - 'My Time' by Fabolous ft. Jeremih
No difficulty in discerning the statement Kyle is making; two golds from the last two World Championships with no plans of slowing down.
---
Frank Chamizo - 'Otherside of America' by Meek Mill
A topical and not apolitical track. The globetrotting Chamizo is both at home and still a visitor to the US.
---
David Taylor - 'Taylor Gang' by Wiz Khalifa
Though he sometimes switches it up, David has been walking out to this appropriately titled song since college
---
Myles Martin - 'Be Something' by Polo G 'or Got it on Me' by Pop Smoke
Both tracks get MyMar in the right frame of mind to compete. MyMar originally wanted Polo G but ultimately went with Pop Smoke on match night.
---
Luke Pletcher - 'It's Tricky' by Run DMC
Pletcher's range is vast. Sometimes he's in the mood for country western, other times, like now, he's feeling a classic hip hop jam.
---
Darrion Caldwell - 'Sum 2 Prove' by Lil Baby
Let's be honest, who's day wouldn't be improved by having more Lil Baby in their lives?
---
Jack Mueller - 'All My Exes Live In Texas' by George Strait
As the only native Texan to this Austin card, Mueller was duty bound to represent the Lone Star state with his song.
---
Roman Bravo-Young - 'Praise the Lord' by ASAP Rocky
When you need a track to match RBY's drip, A$SAP Rocky is the perfect place to look.
---
Vito Arujau - 'The Real Slim Shady' by Eminem
Vito's got the precise walkout timing all worked for this 2K throwback.
---
Sammy Alvarez - 'Roll in Peace' by Kodak or 'Don't Do Me Like' by Tom Petty
Inspiration can strike at any time, and Sammy had to call an audible, switching Kodak Black for Tom Petty the day before the event.
And if you want to enjoy all the songs in sequential order, we've got a playlist for you!
Enjoy!