FloWrestling 1: Dake vs Chamizo
July 25th Betting Lines Are Here
July 25th Betting Lines Are Here
Place friendly wagers on the entire July 25th card with these betting lines, which are for purely entertainment purposes!
Jul 21, 2020
by Andrew Spey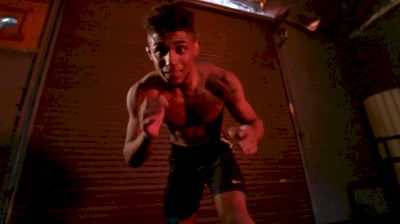 Unlock this video, live events, and more with a subscription!
Get Started
Already a subscriber? Log In
Unlock this article, live events, and more with a subscription!
Get Started
Already a subscriber? Log In
We've got our competitors, we've got our match order, we've got it scheduled, now it's time to place some wagers! Friendly wagers, naturally. Because why settle for merely watching the greatest wrestling event of 2020 when you can also leverage the excitement by having some skin in the game!
Dake vs Chamizo
Austin, Texas
Vegas hasn't picked up these odds, yet anyway, but that doesn't mean you can find a friend, online or IRL, and get them to take an opposing side of one of these betting lines and wager, say, 10 pushups on the outcome. Make a video of the winners and losers of said bet and post it. Do a TikTok, whatever, have fun with it.
For the event, we've provided a point spread (subtract the number of points from the favorite at the end of the match); a money line (bet on the underdog, and 100 units wins you the money line, bet on the favorite, and the number of units in the money line wins you 100); and an over/under on the total number of points.
And please keep in mind that we are amateur bookmakers. We'll do a recap after the event to see how accurate or far off these lines ended up being. We could end up with a lot of egg on our faces. Time will tell!
Vito Arujau vs Sammy Alvarez
140 Pounds
Spread: Vito -6.5
Money: Vito -600
O/U: 10.5
Batting leadup is a matchup between two young east coast talents. Freestyle will favor Vito, who has both a cade and junior silver medal from the UWW World Championships. He's also got more experience on Alvarez, though Sammy should have a slight size advantage.
With regards to the over/under, Vito and Sammy both thrive in scrambles. This could mean we'll see pinball-like numbers on the score board, however, more often then not, those scrambles chew up clock time and keep the score, but not the amount of action, on the lower side.
Regarding the other odds, both wrestlers are on the upward trajectory of their careers, though Alvarez is probably making gains at a somewhat faster pace, which could work in his favor. Still, Vito is the clear favorite on paper, and the line reflects that.
Vito is the safe bet, but there is substantial value in taking a flyer on Sammy the Bull.
---
Jack Mueller vs Roman Bravo-Young
137 Pounds
Spread: Mueller -1.5
Money: Mueller -125
O/U: 12.5
One of the most intriguing matchups on the card. Mueller wrestled at 125 for three of his four years in the Cavalier lineup, but should have no problem getting up to 137. Along similar lines, RBY never appeared that big for 133. Mueller received the #4 seed at 125 at the lamentably canceled 2020 NCAA tournament, while Bravo-Young received the #5 seed at 133.
Both have also found success competing in freestyle. Style-wise, Mueller has a powerful par-terre game and will likely try to stay engaged with Bravo-Young and win the handfight battle. Bravo-Young likes to wrestle in space and has lots of big-move potential.
If these guys start trading feet-to-backs, that O/U could end up looking foolishly low. On the spread and money lines, we're pretty close to pick'em territory, though Mueller's experience (he's an NCAA finalist with a few more marquee wins under his belt) gives him the slight edge.
However, if Vegas were actually taking action on this, we might see Penn State fans hammer the RBY side of the line enough to swing it to his favor. So if you're living in Pennsylvania, you might have to adjust these odds to get a friend to go along with you and pick Mueller.
---
Darrion Caldwell vs Luke Pletcher
149 Pounds
Spread: Pletcher -2.5
Money: Pletcher -225
O/U: 8.5
By far the most difficult match to handicap. Going by credentials alone, Caldwell could be considered the favorite. But you cannot ignore the fact that it's been close to seven years since Darrion had a meaningful wrestling match (2013 Midlands as a post-grad).
Pletcher is also coming off a season where he clearly leveled up. He won Big Tens and was seeded first at the 2020 NCAAs.
Due to injuries during his senior season of college, Caldwell is perhaps featured in more 'in his prime' fantasy matchup debates than any other wrestler. Caldwell won't be in his wrestling prime, but he's still got the headlock finishing move that will keep the outcome of this bout unknown no matter how big of a lead Pletcher might build.
So what to make of this line? It's a tough one. The head says Pletcher will cruise to victory but the heart says don't bet against the Wolf. Either way, should be fun!
---
Co-Main: David Taylor vs Myles Martin
200 Pounds
Spread: Taylor -9.5
Money: Taylor -1100
O/U: 11.5
Finding an opponent for the Magic Man is no easy task. The man is 2-0 lifetime against Hassan Yazdani. He's undefeated with multiple wins against an Olympic and world champ whose nickname is 'The Greatest'. That's impressive!
Which is why there is no disrespect in the slightest for Myle Martin to be booked as an extreme underdog. The over/under is set so essentially it is a toss-up as to whether Taylor gets a tech-fall or not. But that's how far ahead of the 86kg field David Taylor is. Since the 2017 World Team Trials, David Taylor has been invincible.
Myles Martin has earned his top ten rankings in the world. He still has the potential to make freestyle gains and be a gold medal contender. We'll learn a lot about his current level with this match.
---
Main: Kyle Dake vs Frank Chamizo
79 Kilograms
Spread: Dake -0.5
Money: Dake -110
O/U: 7.5
An incredible matchup. Not only a style matchup par excellence, and one with with accolades that could fill their own wing of a museum, Dake and Chamizo is as close to a toss up match as you can get. They've also two of the scant few people on earth who can boast to have taken a match from Jordan Burroughs.
Though both Dake and Chamizo most recently competed at 74kg, Dake has far more experience bulking up, having wrestled 86kg in 2016 and 79kg in 2018 and 2019. Thus, Dake gets the slight advantage in the odds.
Beyond that, the attractiveness of a bet on either side is in the eye of the beholder. Just another reason why these guys are the headliners.
Now it's time to belly up to the betting window, place your wagers and enjoy the show!