Unlock this article, live events, and more with a subscription!
Get Started
Already a subscriber? Log In
On Tuesday, the 2020 Olympics were officially postponed until the summer of 2021. This was not surprising news given the impact COVID-19 has had on the cancellation of many live sporting events and the world more broadly, but now that it's official, the wrestling community has many questions to consider. Here are the 8 big questions we've been thinking about:
1) Will the 2021 Worlds Be Canceled?
This question feels like a no-brainer. It wouldn't make much sense for UWW to hold a senior-level World Championships in 2021 as most athletes would likely forgo that event to instead pursue their Olympic dreams.
It would not be impossible for UWW to hold a World Championships for non-Olympic weights, or even contest all 30 senior level weight classes at a different event from the Olympics, but such an event would probably be watered down in a 2021 that will now be an Olympic year.
So, will the 2021 Worlds be canceled? Probably, which leads to the next question.
2) Will There Be a 2020 World Championships?
The most important factor in answering this question is how long it will take for COVID-19 to be considered under control. If the world is safe from this global pandemic in a few months, United World Wrestling could consider adding a previously scheduled Senior World Championships for late in 2020.
A decision like this would not be totally unprecedented as UWW held World Championship events for non-Olympic weight classes during Olympic years in the past. Most recently, at the 2016 World Championships, Logan Stieber won a loaded 61kg bracket to take home gold for Team USA.
The obvious difference here is that this could include all 30 senior level weight classes instead of just the non-Olympic weight classes. Currently, there is no senior level World Championships event scheduled for 2020, not even for non-Olympic weight classes, an obvious barrier to this event taking place.
The logistics of executing an event of this magnitude in a time of such great uncertainty are challenging, but a 2020 Worlds does seem possible.
3) What Will USA Wrestling's Calendar and Events Look Like for Senior Level Athletes?
The USA Wrestling calendar largely builds toward the World Championships or, in Olympic years, the Olympic games. This means that both USA Wrestling's calendar and the level of participation in USA Wrestling's senior level events will be greatly impacted by UWW's decision to hold or not hold a World Championships in 2020.
If a 2020 World Championships is scheduled, then USA Wrestling would hold a trials process for that event and would have to decide how results from the 2020 World Championships shaped 2021 Olympic qualification.
If there is not a World Championship event in 2020, there would probably only be one trials process between both 2020 and 2021 which would be one less opportunity for USA Wrestling fans to see the greatest American wrestlers go head-to-head.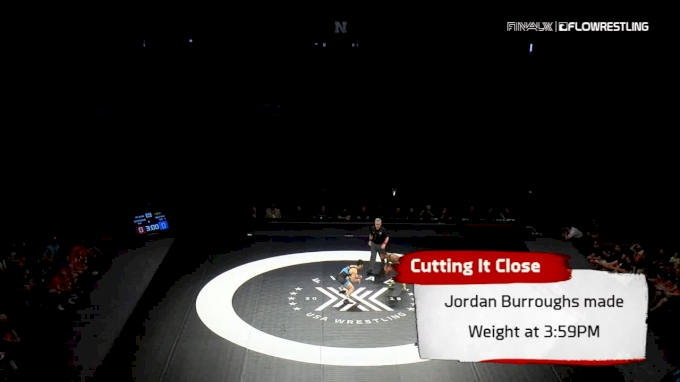 Unlock this video, live events, and more with a subscription!
Get Started
Already a subscriber? Log In
4) Will The NCAA Grant Additional Olympic Redshirts?
The postponement of the Olympics also raises questions for the NCAA. In a typical Olympic year, eligible athletes can opt into a redshirt to pursue their Olympic dreams. Now that 2021 is an Olympic year, with the NCAA offer athletes the same redshirt option they had in 2020?
If the NCAA does allow Olympic redshirting, what criteria will they use? The 2020 criteria leaned heavily on results from the 2019 NCAA Championships. Since the 2020 NCAA Championships were canceled, it is not clear how the NCAA would grant Olympic redshirts, if at all.
Last summer, Nomad outlined the Olympic redshirt criteria and provided a list of wrestlers who were eligible to take an Olympic redshirt this past season.
5) Who Will Qualify for the US Olympic Trials?
At first glance, this question seems simple. Everyone who has already qualified for the Olympic Trials should remain qualified, and the Last Chance Qualifier should fill in the gaps, right? Well, it might not be that simple.
For one, 2020 NCAA Champions were supposed to be eligible for the trials. Since that event never took place, will 2021 NCAA Champs get a bid?
What about participants in next year's USA Wrestling events. Will wrestlers have the opportunity to qualify next year at events like the Bill Farrell, Senior Nationals, or the Pan Am's like they did this year? If not, will participation at these events be incentivized in other ways?
Some of the best domestic wrestling this year took place at these events because so much was on the line, and athletes sharpened their skills to prepare for specific competitions.
USA Wrestling could logically assume that it might make sense to ask athletes to re-qualify as a way to keep the level of wrestling high in the US, and while it may seem unfair to take athletes' qualification away, it is a bit puzzling to use such dated results to determine wrestlers' preparedness for the 2021 Olympics.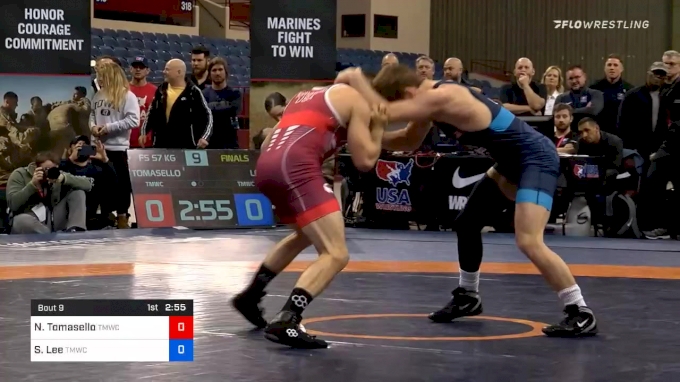 Unlock this video, live events, and more with a subscription!
Get Started
Already a subscriber? Log In
6) Who Will Retire Before 2021?
Wrestlers often talk in terms of Olympic cycles, and by the end of an Olympic cycle, a group of wrestlers often moves on to MMA, coaching, or any number of careers.
It's quite possible that some wrestlers had already lined up opportunities for themselves starting after the 2020 Games in August, and at least some athletes will probably choose to pursue those opportunities rather than delaying them for another year. So who will move on before the rescheduled Olympics?
7) Who Will Transfer Before 2021?
Several American wrestlers have transferred their country affiliation for wrestling from the United States to other nations, and the topic of Americans transferring affiliation has been widely discussed.
The extra year before the Olympics could open the door for more wrestlers to represent other countries, especially since the European, Asian, and Africa/Oceana Olympic Qualifying tournaments have not yet been contested. Who will be the next Americans to enter the transfer conversation?
8) Who Benefits Most From the Delay?
While the postponement of the Olympics is hard news for many wrestlers, some will certainly benefit from the extra year to hone their skills or heal from injury.
Anthony Cassar recently discussed how injuries had prevented him from wrestling full-strength this year, and Helen Maroulis talked yesterday about her recent return to the mat. Other wrestlers could be in similar situations, and the extra year could create opportunities for wrestlers to make the Olympic team who would have been less likely to qualify otherwise.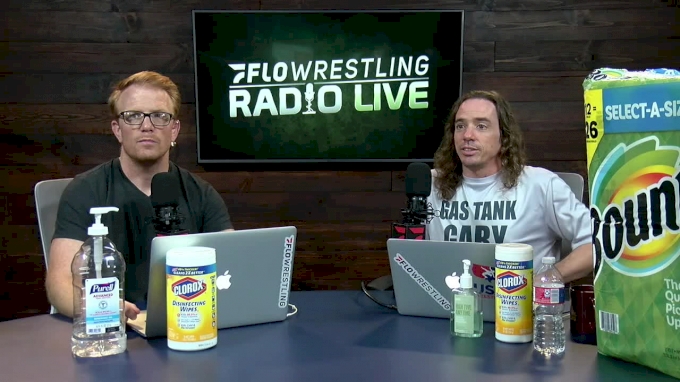 Unlock this video, live events, and more with a subscription!
Get Started
Already a subscriber? Log In