Unlock this article, live events, and more with a subscription!
Get Started
Already a subscriber? Log In
It's award szn! We've reached the midway point (or so) of the year, and although we aren't giving away the same plethora of awards as we do at the end year, we're going to hand out the big three right now: the Hodge Trophy, Coach of the Year, and Freshman of the Year.
We are well aware that there are still five more weeks of the regular season, plus the conference tournaments and NCAA championships, so things are bound to change. But it's good to recognize coaches and athletes for what they've done so far, so that's what we're going to do!
Hodge Trophy: Zahid Valencia (184), Arizona State
This is no surprise if you follow the Hodge rankings I do. To me it's a three-horse race between Zahid, Spencer Lee, and Mark Hall. The separating point right now for Zahid is pins, as he has six in 14 D1 matches (43 percent) vs Spencer's two in nine matches (22 percent). However, Spencer's ability to finish matches quickly, and the fact that he's bonused everyone, makes him an obvious and pretty close #2 in my book.
With past accomplishments being a criteria it's going to be difficult for Mark to leapfrog Zahid, especially since Penn State didn't do the Scuffle this year. He's had an odd last three matches, as he stalled out Joey Gunther and got an injury default win over Joe Grello. He'll have two more big opportunities the next two weeks in #6 Mikey Labriola on Friday and then #3 Michael Kemerer a week later.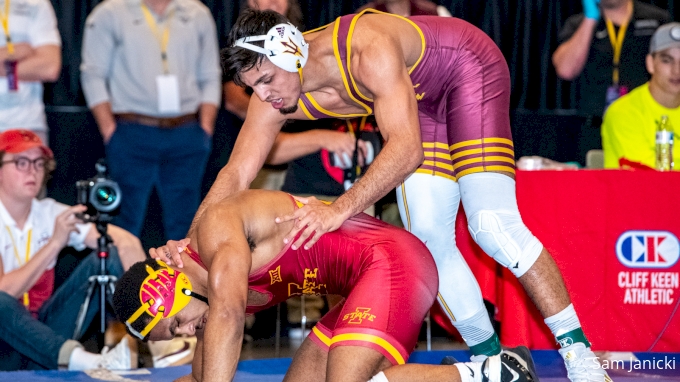 Unlock this video, live events, and more with a subscription!
Get Started
Already a subscriber? Log In
Finalists: Zahid Valencia, Spencer Lee, Mark Hall
---
Coach of the Year: Tony Ersland, Purdue
While things like the Hodge and Freshman of the Year are a little easier in March because we have the final NCAA results, something like Coach of the Year is a little less straightforward. There are several ways to look at it, from giving it to the coach of the title team to a guy earning it for an unexpected team trophy or first national champ, as well as factoring in dual performance and how a program improves throughout the year.
There's no question Tom Brands would be a justified choice if Iowa wins its first national title in a decade, and on the other side if Penn State overcomes their bevy of injuries Cael Sanderson could be a wise choice. Wisconsin's first team trophy since 2010 would likely get Chris Bono some discussion and likely be the result of Tristan Moran going from preseason #11 to high All-American, plus a Seth Gross national title after transferring in.
But right now I'm looking at some other coaches in the Big Ten in Tony Ersland of Purdue and Matt Storniolo of Northwestern. Right now Ersland has the edge there due to the Boilermakers' 21-13 win over the Wildcats in Evanston, though Sebastian Rivera and Yahya Thomas both missed that dual. Purdue started the year unranked and is up to #10 in our tournament rankings, while Northwestern went up from 16th to eighth.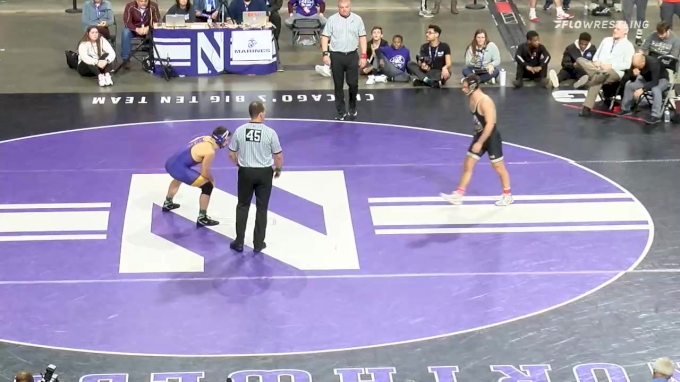 Unlock this video, live events, and more with a subscription!
Get Started
Already a subscriber? Log In
Similarly Virginia Tech has climbed from 18th to start the year to #11 now, and that's without the services of NCAA champ Mekhi Lewis while also suffering season-ending injuries to Korbin Myers and Brent Moore. They're second in our dual rankings and begin their ACC schedule this Friday against North Carolina.
We should also mention Mark Manning after Nebraska won CKLV and Chris Ayres taking Princeton from 15th in the preseason to #8 right now. Coach of the Year is also tricky because it singles out the head coach for something that also includes the work of his assistants and the accomplishments of their athletes.
While Sanderson and Brands are tremendous coaches, I'm more partial to the somewhat backhanded description of "most with the least," and to this point in January that is Ersland. He's taken Devin Schroder from #12 to #6, Kendall Coleman from unranked to #6, Dylan Lydy up eight spots to #4, and Christian Brunner jumping five spots up to #5.
Finalists: Tony Ersland, Matt Storniolo, Tony Robie
---
Freshman of the Year: Tony Cassioppi (285), Iowa
This one surprised me. My gut reaction told me it would be Brayton Lee or Trent Hidlay, until I started going through their resumes. Brayton is ranked #4 at 149 and won the Cliff Keen Las Vegas in December, which was a huge part of why he popped into my mind first. He's 18-2 overall (14-2 against D1 competition), and one of those losses was a DQ when Jimmy Hoffman couldn't finish the match.
The Gopher freshman has five ranked wins, all inside the top 15. Two of those are top-10 wins (#6 Sasso and #10 Pohlmeyer), as well as a win over past All-American Max Thomsen in the CKLV semis. Then looking at NC State 184 Trent Hidlay, who was teammates on the Junior world team with Brayton, he is also 18-2 on the year with a 14-2 record against other D1 opponents. He has four ranked wins, highlighted by his victories over #4 Taylor Lujan and #5 Louie DePrez at CKLV. His only win over an AA was when he beat Ben Darmstadt, now ranked 11th up at 197, and made the finals both in Vegas and at the Southern Scuffle.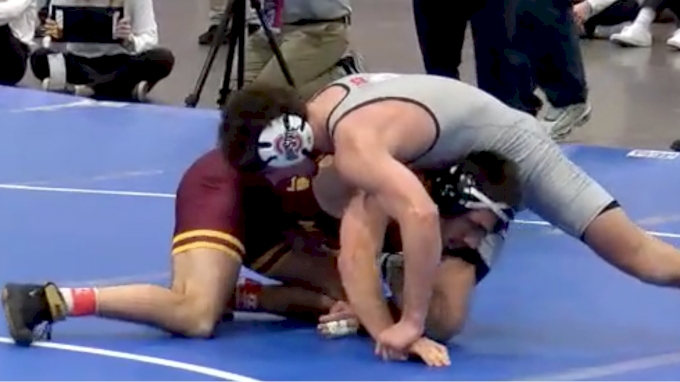 Unlock this video, live events, and more with a subscription!
Get Started
Already a subscriber? Log In
Finally we get to Cassioppi. Big Tony is undefeated at 12-0, one of just a handful of freshmen, and has beaten six ranked opponents (he defeated #25 Thomas Penola twice), plus a victory over Zach Elam, who is currently redshirting but started the season ranked eighth. He's the only freshman with wins over two AAs (#4 Matt Stencel and #5 Trent Hillger) and has a major tournament title at Midlands. He's tied with Hidlay and David Carr for the highest-ranked at their individual weight.
Other considerations are Scuffle champ Sammy Alvarez of Rutgers, who's ranked 11th at 133 and has six ranked wins, Scuffle champ Real Woods of Stanford, ranked #10 at 141 with four ranked victories (plus Gfeller), and Iowa State's #3 David Carr at 157, with two top-10 wins and four ranked wins overall.
Finalists: Tony Cassioppi, Trent Hidlay, Brayton Lee