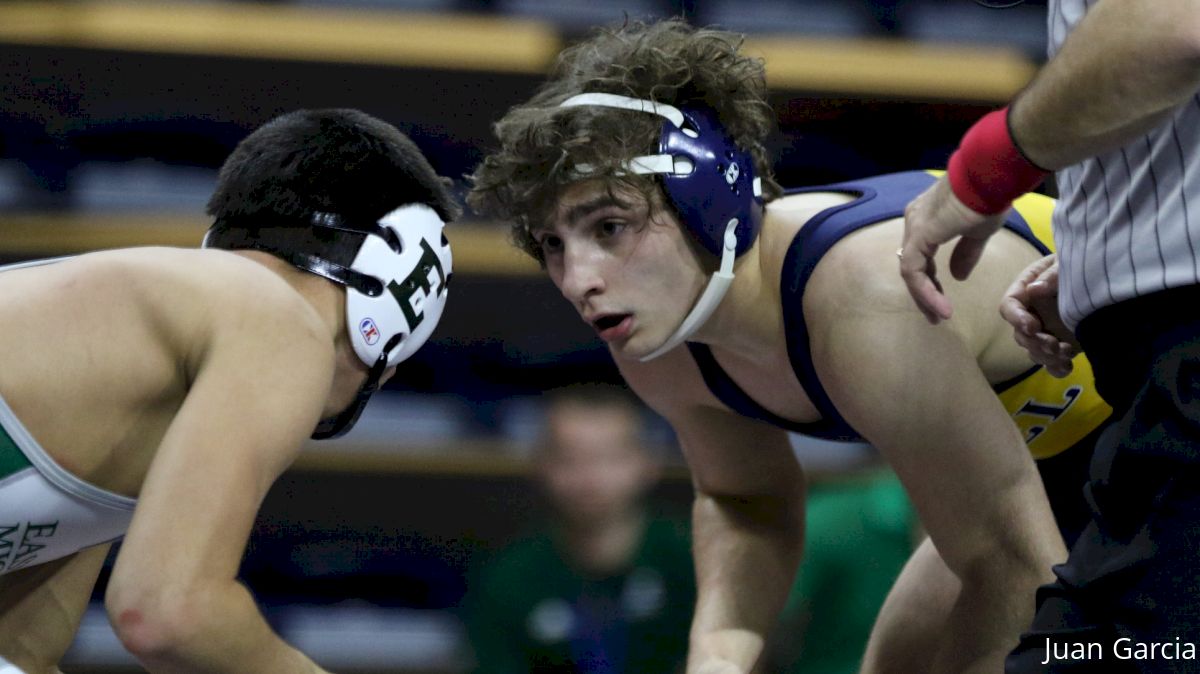 There are many reasons to watch this year's Cliff Keen Las Vegas, whether it's to see No. 1 Zahid Valencia or Kollin Moore in action, or a shorthanded Ohio State still trying to win the team race, or if you just like good wrestling.
But one of the tournament's most intriguing aspects is the amount of fantastic freshmen that will be competing this weekend at the Las Vegas Convention Center. This goes beyond guys who we think have potential. These guys have already proven themselves with big wins and at least cracked the rankings.
125: Louie Hayes, Virginia
It was never a question of talent with Louie Hayes. A Fargo double champ in 2015, he finished off his high school career as a 113lb state champ in Illinois. While he grew into the weight last year, he went 18-8 on his redshirt year. With All American Jack Mueller moving up to 133, the spot opened up and Hayes has capitalized on the opportunity. The former Izzy Style wrestler has three wins over NCAA qualifiers already, plus a win over No. 12 Taylor LaMont.
125: Taylor LaMont, Utah Valley
LaMont grew up in the USA Wrestling system, winning Fargo titles, making world teams, and along the way became a very good folkstyle wrestler. The No. 15 recruit from the 2016 Big Board, LaMont has been able to transition his Greco-centric game into Division I wrestling. I'm excited at the prospect of yelling HEADLOCK during one of his matches this weekend.
125: Drew Mattin, Michigan
The true freshman, one of only three listed here, has already been through a bit of an early-season gauntlet. Mattin has wrestled Darian Cruz, Sean Russell, and Luke Welch already, with his win over Russell being a big part of why he's ranked. Now that his redshirt has been pulled, it's time to find out how big a role Mattin can play in whether or not the Wolverines can bring home a team trophy. Let's see if he makes me look smart by picking him to finish fourth.
133: Austin DeSanto, Drexel
The Flo crew was ecstatic to see that we would get an overload of DeSanto on the site this year, from the Keystone Classic to CKLV and on to Southern Scuffle and EIWAs. He was No. 17 on the Class of 2017 Big Board and has not disappointed thus far. We know he's good on his feet and has a great pace, but what we don't know is how much DeSanto can improve from bottom and be a force from neutral once his fireman's gets scouted.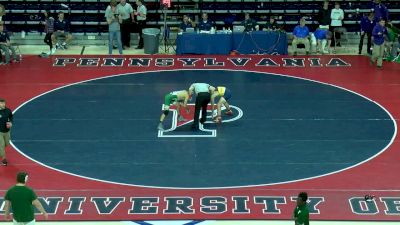 133: Ian Parker, Iowa State
Parker's two claims to fame so far are a folkstyle win over DeSanto and a freestyle win over former NCAA finalist Josh Kindig. Along with Kanen Storr, who we will discuss below, and Austin Gomez, Parker is a big part of the lightweight future for the Cyclones.
141: Chad Red, Nebraska
This seems like the weekend when we finally get a good Chad Red cradle. He might get another crack at Bryce Meredith and guys such as Yianni Diakomihalis and Kanen Storr. Given how young this Nebraska team is in general, we could see them develop into a trophy contender quickly.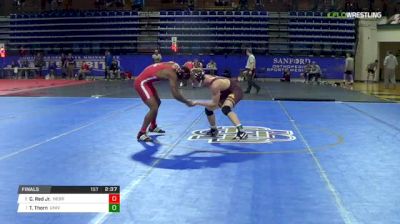 Unlock this video, live events, and more with a subscription!
Get Started
Already a subscriber? Log In
141: Yianni Diakomihalis, Cornell
The two-time Cadet world champ appeared not once but twice in our matches to watch breakdown. I've already made comparisons to other 141 true freshmen wunderkinds such as Kyle Dake and Zain Retherford, but I think we can reach even further back and also look at guys like Teyon Ware and Zack Esposito when looking at Yianni.
141: Kanen Storr, Iowa State
Storr took a couple losses two weekends ago at the Lindenwood Open but only dropped a few spots in the rankings. I know Storr is good from a front head and short offense, but I'd like to see where Storr is on the mat at this point of his redshirt freshman year.
165: Evan Wick, Wisconsin
Wick, Russell Rohlfing, and Ben Darmstadt could make a pretty decent basketball team. Although I'm not sure I see him cracking the top four in a very tough 165 bracket this weekend, don't color me shocked if he gets a takedown in every match and wins at least one match he "shouldn't" because of either riding time or a four-point turn.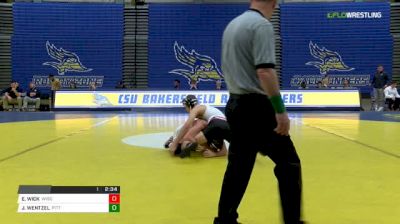 Unlock this video, live events, and more with a subscription!
Get Started
Already a subscriber? Log In
184: Max Dean, Cornell
Shocking that Damion Hahn gets a good 184-pounder and has him ranked as a freshman. The churn continues for the Big Red, as Dean has already taken out All-American Drew Foster and now gets a chance at guys like Myles Martin, Dom Abounader, and Zack Zavatsky.
197: Nathan Traxler, Stanford
In both folkstyle and freestyle, Traxler is a good bet to put up double-digit points. He's also had some good wins this year over the likes of Hunter Ritter and Danny Chaid. The consensus all year has been that 197 is very top heavy and ripe for upsets, so why not bet on a guy like Traxler who consistently attacks and puts up points? Seemed to work for Kollin Moore.