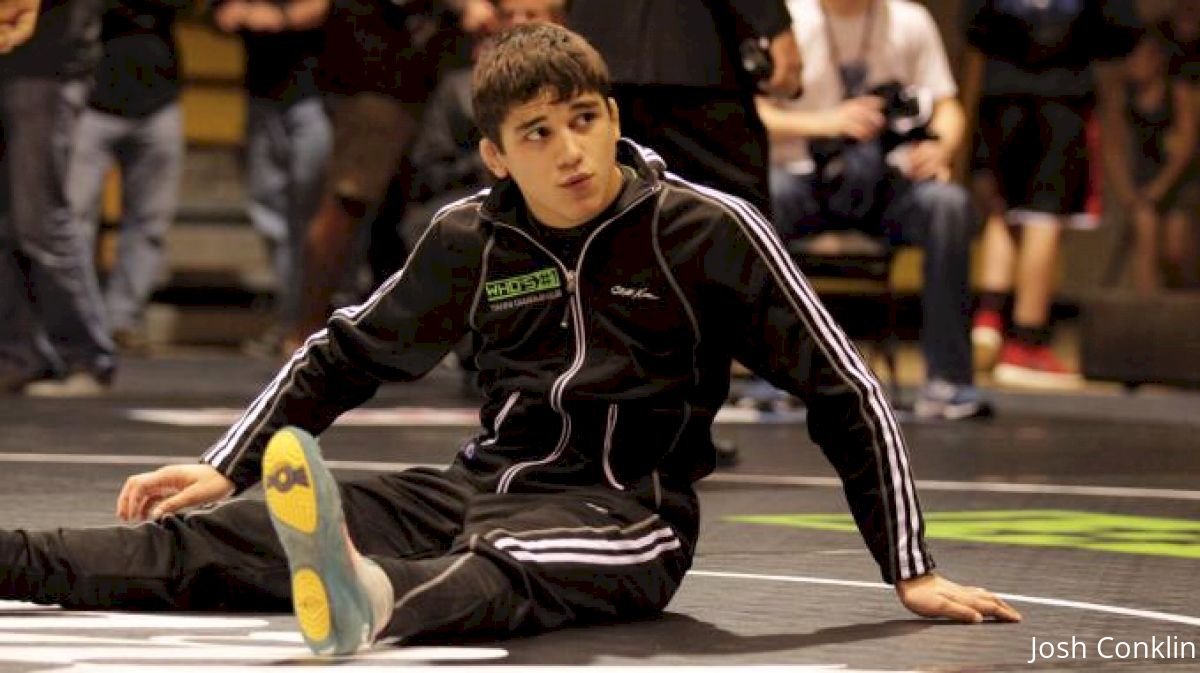 The Cliff Keen Las Vegas Invitational is among the most difficult gauntlets that a college wrestler can annually run short of the NCAA tournament.
This year more than 100 ranked wrestlers (over 50 percent of all ranked wrestlers) will compete for CKLV titles at the Las Vegas Convention Center on Friday, Dec. 1, and Saturday, Dec. 2, live on FloWrestling.
With that many ranked guys in one tournament, there are more than a few potential matchups wrestling fans will have their eyes on this weekend. Here are my top nine matches at the CKLV based on their 1) entertainment value and 2) ability to answer a question.
Lightweight Preview + Predictions | Middleweight Preview + Predictions | Upperweight Preview + Predictions
9.) 133 - Austin DeSanto, Drexel vs. No. 13 Dennis Gustafson, VT
Electric factory Austin DeSanto wrestles at a breakneck pace, but ultimately many are unsure of where he fits in the 133 pecking order. This match will be a good measuring stick for DeSanto as well as a treat to watch I would imagine. Both guys have a unique style and err on the side of offense. It will be both entertaining and revealing. That's why I'm hoping we see it!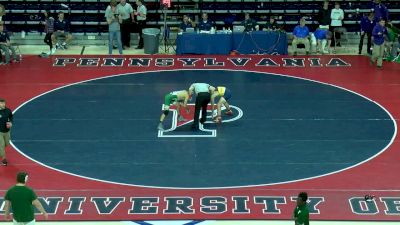 8.) 149 - No. 9 Ke-Shawn Hayes, Ohio St. vs. No. 3 Max Thomsen, UNI
I fully expect Ke-Shawn Hayes to compete in this match if it happens. Hayes is problematic on top, but Thomsen has proven he is a high-percentage finisher and can ride well in his own right. Before Thomsen was in the NCAA semifinals last year, many would have said this is a winnable match on paper for Hayes. If Hayes can ride Thomsen, the OSU redshirt sophomore can win. His tilting ability is elite for the weight.
7.) 165 - No. 4 David McFadden, VT vs. No. 7 Te'Shan Campbell, Ohio St.
After transferring to Ohio State from Pitt, Te'Shan Campbell made waves with his dominant major decision against Anthony Valencia. In that match, Campbell got the first takedown and then proceed to ride and turn Valencia. The tech looked imminent, but Valencia took top (by the way, we could get that rematch at Vegas too) and nearly turned Campbell in the third. This match intrigues me because McFadden, while being outstanding on his feet, is vulnerable from underneath. I could see McFadden staying neutral against Campbell, where I believe the VT redshirt sophomore will have the advantage. This would be an upset if Campbell picked off DMC, but it wouldn't blow me away, especially if Campbell did it from the top position.
6.) 184 - No. 13 Max Dean, Cornell vs. No. 2 Myles Martin, Ohio St.
We saw Dean pick off No. 7 Drew Foster at UNI already this year. I was unable to find that match on line, so the curiosity of Dean's skill set has my interest piqued. Now, Myles Martin is a different kettle of fish than Foster, but we saw Big Brother Dean versus Martin multiple times and it was ugly each time in Dean's favor. Max isn't Gabe at this point, but there are tons of people who think Max on a technical level is about where Gabe was at this point in his career. Where he stacks up physically is still a mystery, but the assumption is he's not quite the athlete that Gabe was at this level.
5.) 125 - No. 3 Ethan Lizak, Minnesota vs. No. 6 Ryan Millhof, Arizona St.
Ethan Lizak has been spectacular so far this year and will be tough to catch in the match of the year department. I am excited about this potential matchup because of the issues I think Ryan Millhof could potentially pose for Lizak. While Lizak is favored, Millhof's top game is outstanding. We've seen Lizak struggle underneath this year, between getting ridden out in the Air Force dual and the ride and four-point turn that Nick PIccinnini was able to earn against him. And there's cause for concern when Lizak (inexplicably, yet frequently) chooses bottom. There is also a measure of curiosity with Millhof, who hasn't been seen competing much since he transferred from Oklahoma to Arizona State.
4.) 133 - No. 2 Stevan Micic, Michigan vs. No. 10 Luke Pletcher, Ohio St.
Similar to Millhof, I want to see how Luke Pletcher stacks up. What excites me about this match is both wrestlers' takedown potential. Micic is trouble from two-on-one and elbow control and is a fantastic finisher. Pletcher has outstanding athleticism and speed to the leg. I'd be surprised if Micic was able to win by more than two points. I really think this is close to a coin-flip match. In reality I'd favor the All-American 60/40.
3.) 141 - No. 11 Yianni Diakomihalis, Cornell vs. No. 3 Bryce Meredith, Wyoming
How's this for a test for the true freshman from Cornell? Yianni Diakomihalis has certainly dazzled thus far, but people are curious what will translate against 141's best. Enter Bryce Meredith. The two-time AA from Wyoming looked great last week against Chad Red and lost a last-second match to Kevin Jack at the All-Star Classic. Yianni was heralded for many things coming out of high school in New York, but chief among them was his fantastic scrambling. He can sit the corner, far ankle scramble, and pass legs well. Meredith has cemented himself as one of the best scramblers and finishers in the country. It's fair to assume Yianni will get to Meredith's legs, but the questions get raised at that point. If Yianni is going to contend for a title in March, he'll need to show signs that he can compete with opponents of this caliber. I think that's what we'll get.
2.) 157 - No. 5 Joshua Shields, Arizona St. vs. No. 6 Micah Jordan, Ohio St.
I mean who wouldn't want to see this again? The two squared off a few weeks ago in their dual. A quick refresher: Micah Jordan got two TDs fast and seemingly easily. Joshua Shields hung around, pulled ahead, and Jordan's bottom woes (taking neutral down one point in the third period, then giving up a TD and ridden out) sealed the match for Shields, who wrestles at a frantic pace. I thought (and to an extent still think) that Jordan can be a top three guy at 157. Now Jason Nolf, Joey LaVallee, Michael Kemerer and world champ Richie Lewis look like the top contenders in the weight class based on the eyeball test so far. However, Jordan's takedown game is elite for the weight. This on paper could be as exciting a match as we'll have at Vegas.
1.) 141 - No. 11 Yianni Diakomihalis, Cornell vs. No. 7 Tommy Thorn, Minnesota
Yianni again? Yes. Why? I want to find out how Yianni does with a classic 141 scrambler (Meredith) and contrast that with his ability to take on a more traditional and positionally sound guy in Tommy Thorn. While I assume Yianni will get to Meredith's legs (partially by design with Meredith), I am curious if the freshman will be able to do the same with Thorn, who has solid head hands and doesn't give opponents as many opportunities.
Tommy Thorn looked strong against Colten Carlson of SDSU on Nov. 17: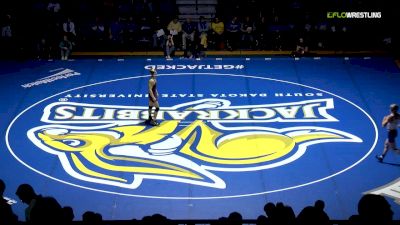 So that's my top nine. Take a look at the field and figure out which matches you're fired up to see. Wrestling starts Friday, Dec. 1, at 9 AM Pacific and will run through Saturday's finals at 3 PM! Don't miss a match, live on FloWrestling.