Women's College Pound-For-Pound Rankings
There's A New #1 In The Early Pound-For-Pound Women's College Rankings
There's A New #1 In The Early Pound-For-Pound Women's College Rankings
A busy spring, graduation, and the University of Iowa led to changes in the women's college pound-for-pound rankings.
Jun 23, 2023
by Kyle Klingman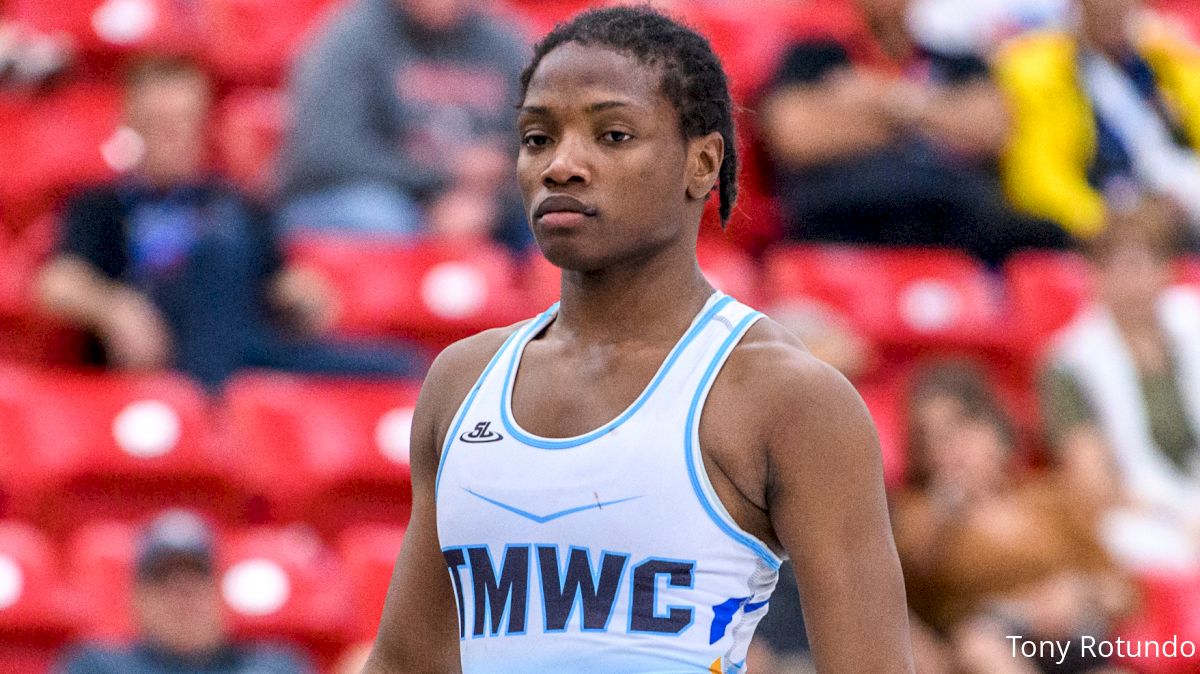 There's a new number one in the pound-for-pound women's college rankings — and her name is Adaugo Nwachukwu.
Nwachukwu won two NAIA Championships for Iowa Wesleyan before the school closed. She followed her coach — Jake Kadel — to William Penn University in Oskaloosa, Iowa, and will start the season as the best college wrestler in the land.
Off-season tournaments contributed heavily to these early rankings, which is why wrestlers are included despite zero official matches for their respective teams. Women's college wrestling uses freestyle rules, so all results are on the table. Women's Nationals, US Open, World Team Trials, and Final X were major influences in these rankings.
Nwachukwu is the only wrestler in the top 25 to reach Final X, while Kylie Welker, Samara Chavez, and Brooklyn Hays made the national team (top three at the senior level).
Chavez skyrocketed into the top five thanks to a second-place finish at the US Open, a spot on the 53 kg national team, and several significant wins. Bella Mir entered the top 10 after a remarkable run at the U20 World Team Trials where she had wins over Katie Lange, Nina Makem, and London Houston.
Alexis Janiak, Sarah Savidge, and Cameron Guerin were the most difficult to rank. Guerin defeated Janiak in the 2023 NCWWC finals but was 2-2 against her during the season. Savidge pinned Guerin at the US Open but Savidge lost twice to Janiak at the U20 World Team Trials.
Emily Shilson (#3) and Emily Se (#16) are still on the list even though their college futures are unknown. There will be other variables (like weight class) as the season starts but this provides an early overview.
This is a collaboration between FloWrestling and American Women's Wrestling.
1. Adaugo Nwachukwu (William Penn), JR, NAIA, 136 pounds
2. Kylie Welker (Iowa), FR, NCAA, 170 pounds
3. Emily Shilson (McKendree), SR, NCAA, 109 pounds
4. Samara Chavez (King), JR, NCAA, 116 pounds
5. Felicity Taylor (Iowa), SR, NCAA, 116 pounds
6. Sage Mortimer (King), JR, NCAA, 109 pounds
7. Bella Mir (Iowa), FR, NCAA, 155 pounds
8. Katie Lange (Augsburg), JR, NCAA, 143 pounds
9. Alexis Janiak (Aurora), SO, NCAA, 130 pounds
10. Sarah Savidge (Life), SO, NAIA, 130 pounds
11. Cameron Guerin (McKendree), JR, NCAA, 130 pounds
12. Jaslynn Gallegos (North Central), SR, NCAA, 116 pounds
13. Marlynne Deede (Iowa), SR, NCAA, 155 pounds
14. Victoria Baez-Dillone (Umpqua CC), SO, NJCAA, 130 pounds
15. Carolina Moreno (Southern Oregon), JR, NAIA, 123 pounds
16. Emily Se (Transfer) SR, NAIA, 143 pounds
17. Caitlyn Thorne, (Central Methodist), JR, NAIA, 116 pounds
18. Yele Aycock (North Central), JR, NCAA, 136 pounds
19. Nyla Valencia (Iowa), FR, NCAA, 109 pounds
20. Mia Palumbo (William Penn), JR, NAIA, 109 pounds
21. Cheyenne Bowman (King), JR, NCAA, 170 pounds
22. Aine Drury (Cerritos), SO, NJCAA, 155 pounds
23. Amani Jones (North Central), JR, NCAA, 123 pounds
24. Brooklyn Hays (Augsburg), SO, NCAA, 155 pounds
25. Cristelle Rodriguez (Doane), SO, NAIA, 130 pounds