Pac-12
#33 Jack Consiglio Has Made His College Decision
#33 Jack Consiglio Has Made His College Decision
Jack Consiglio is headed to Stanford to join an excellent and growing recruiting class.
Apr 27, 2023
by David Bray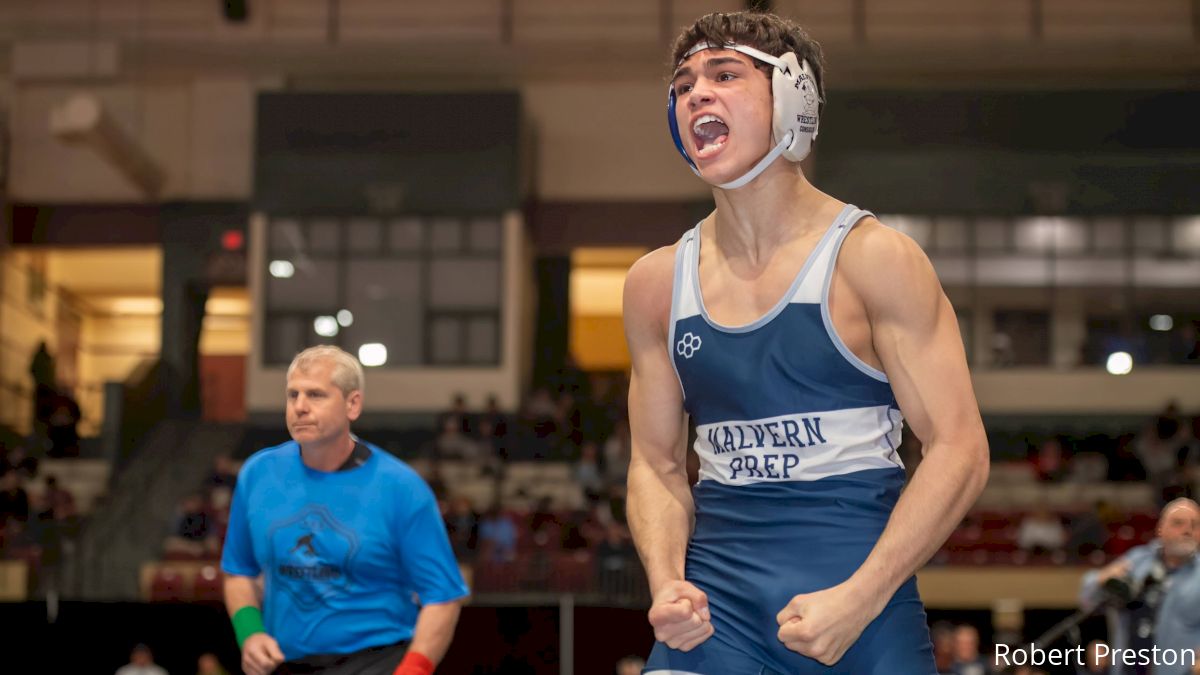 Jack Consiglio, the #33 ranked recruit in the class of 2024, has decided to join a Stanford recruiting class that was already ranked #3 in the nation and has now picked up #15 Carter Neves yesterday and #33 Jack Consiglio today. Consiglio announced his commitment with the following post.
Consiglio is currently ranked #10 at 132 lbs but has a frame to grow. He expects he will likely compete at 141 lbs or 149 lbs. Consiglio's stingy neutral game and dangerous top work make him a promising prospect at the NCAA level. The two-time National Prep champ competes at many of the nation's toughest tournaments for Malvern Prep and has regularly found himself on the podium at prestigious events like Ironman, Beast of the East, Powerade, and Fargo.
Stanford's class of 2024 now includes six of the top 100 recruits on the Big Board: #12 Aden Valencia, #15 Carter Neves, #29 EJ Parco, #33 Jack Consiglio, #42 Collin Guffey, and #46 Grigor Cholakyan.
Consiglio narrowed his college search to wrestling programs at top Academic institutions, most of which were on the East Coast. Despite being the furthest away from the Philadelphia area where he lives, Consiglio described Stanford as feeling like home right when he set foot on campus. "Being at Malvern, guys who go through the recruiting process say you'll know it's the right fit when you feel it. That's what it was like for me."
In addition to enjoying Stanford's campus and elite academic offerings, Consiglio believes in what Rob Koll is doing in Palo Alto. He used to attend Cornell camps under Koll and has always been interested in competing for him. In his short time at Stanford, Koll has brought in the #5 ranked recruiting class in 2022, the #17 ranked recruiting class in 2023, and he's working on his best Stanford class to date for 2024.
Malvern Prep has helped Consiglio feel prepared to enter a top tier academic and athletic environment like Stanford. "You see a lot of guys go to the Ivy League or other great programs." Just last year, the Friars produced three Big Boarders: #1 Nick Feldman, #43 Cole Deery, and #60 Jack Wehmeyer. Consiglio will look for a strong senior season before adding to the growing list of Malvern Prep alum who move on to the next level.