2023 NCAA Championships Watch Party
2023 All-Americans By Graduating Class & Big Board Position
2023 All-Americans By Graduating Class & Big Board Position
A deep-dive into the age of this year's NCAA All-Americans and how good they were coming out of high school.
Mar 29, 2023
by JD Rader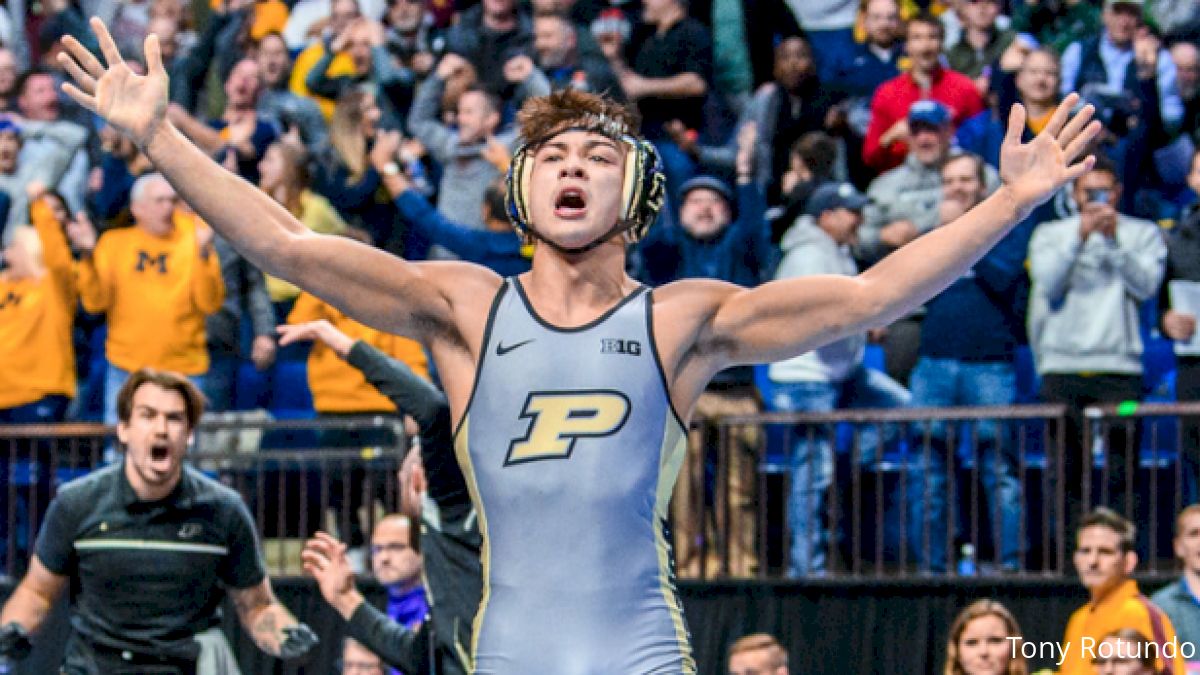 It's always interesting to go back and look at what wrestlers performed to their expectations coming out of high school, and what athletes overperformed. So, that's exactly what I have done.
Below are tables of each weight class' eight All-Americans and their position on their respective big board.
You can find the big boards at the following links: 2016 | 2017 | 2018 | 2019 | 2020 | 2021 | 2022
Al-Americans By High School Class
2016: 2
2017: 20
2018: 26
2019: 16
2020: 10
2021: 3
2022: 3
All-Americans Who Weren't Top-100 Recruits
125 (4) - Matt Ramos (2nd), Anthony Noto (4th), Liam Cronin (5th), Killian Cardinale (8th)
141 (1) - Clay Carlson (5th)
165 (1) - Izzak Olejnik (8th)
174 (1) - Will Feldkamp (7th)
197 (3) - Tanner Sloan (2nd), Bernie Truax (4th), Ethan Laird (6th)
By The Numbers
Percentage Of AAs Who Weren't On A Big Board: 12.5%
Average Big Board position of champs: 8.5 (lowest was Nino Bonaccorsi at #30)
Average Big Board position of finalists: 22.5 (Matt Ramos and Tanner Sloan were not on their classes final big board, so they were given positions of 150 for this calculation)
125
133
141
149
157
165
174
184
197
285