2023 NCAA Watch Party: Conference Weekend
Penn State Wrestling's Rise To Prominence Under Cael Sanderson
Penn State Wrestling's Rise To Prominence Under Cael Sanderson
Penn State heads into the 2023 postseason in pursuit of its 10th NCAA team title in the Cael Sanderson era. Here's a film series about how their rapid rise.
Mar 2, 2023
by David Bray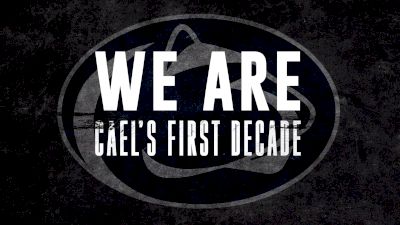 The 2023 Big Ten Championships and NCAA Championships are right around the corner, and Penn State is poised to win its 10th NCAA title.
Big Ten Championship Pre-Seeds
Big Ten Championship Preview 125-157lbs
Big Ten Championship Preview 165-285lbs
Since Cael Sanderson took over the Penn State wrestling program, the postseason has been prime time for the Nittany Lions, but it wasn't always this way. Sanderson's Penn State teams have won nine NCAA team titles in 13 seasons, and since the NCAA Championships weren't contested in 2020, his teams are nine out of 12 at the NCAA Championships.
How did the Sanderson era unfold? In 2020, FloWrestling told the story of Cael Sanderson's first decade at the helm of the Penn State program. Before the Nittany Lions attempt to win their 10th team title in Tulsa, relive their incredible first decade under Sanderson in this three-part film series. ALL EPISODES ARE FREE TO WATCH.
Episode 1 tells the story of Cael Sanderson's transition from Iowa State to Penn State, the culture he instilled in State College, and the highs and lows of his first NCAA title in 2011.
WE ARE: Cael's First Decade (Episode 1)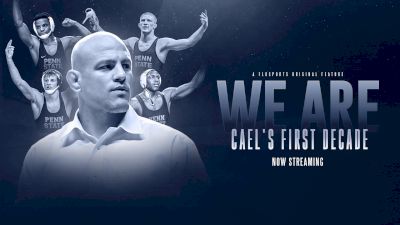 Episode 2 details the David Taylor and Ed Ruth Era that took NCAA wrestling by storm. Not only were those two individuals incredibly dominant, they helped lead Penn State to four straight team titles.
WE ARE: Cael's First Decade (Episode 2)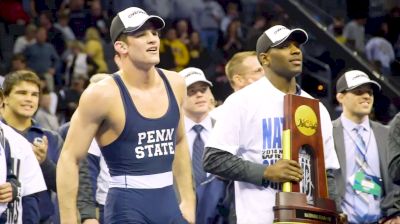 Episode 3 examines the culture of domination that has been created at Penn State and how Cael Sanderson and staff continued to find success after graduating transcendent athletes like David Taylor and Ed Ruth.
WE ARE: Cael's First Decade (Episode 3)