2023 FloWrestling DI Duals Series: Cornell vs Arizona State
Who's Starting For ASU At 125 lbs vs Cornell?
Who's Starting For ASU At 125 lbs vs Cornell?
The Arizona State lineup battle at 125 lbs is one of the more fascinating storylines of tonight's dual between the Sun Devils and the Cornell Big Red.
Jan 4, 2023
by David Bray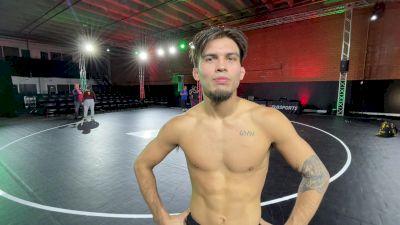 In 2021, Brandon Courtney was an NCAA finalist, and Richie Figueroa was America's top overall recruit. The plan was simple, Figueroa would redshirt, and Courtney would finish his senior year then hand the torch to Richie. Things got more complicated when the NCAA granted an extra year of eligibility and extended Courtney's career into the 2022-2023 season.
At the beginning of the season, many wrestling fans were excited to watch ASU's roster battle at 125 lbs unfold, but an injury to Brandon Courtney delayed any definitive answer to the question of who the starter would be.
In December, Figueroa won the Cliff Keen Las Vegas Invitational, the toughest in-season tournament of the year. Along the way, he took out Michigan's Kurt McHenry, SDSU's HM Tanner Jordan, Cornell's #17 Brett Ungar, and Purdue's #11 Matt Ramos. He's 10-0 on the season and 13-0 in his career.
Last week, Courtney returned to competition for the first time this season at Midlands. He made the finals where he dropped at 6-2 decision to two-time All-American Eric Barnett of Wisconsin.
All of these results leave wrestling fans with a lineup battle that's just as intriguing in January as it was when the season started in November. Figueroa is undefeated but hasn't faced an All-American test while Courtney has proven himself at NCAAs but is coming off an injury and just fell to Barnett. Consequently, all eyes will be on Zeke Jones' starting lineup decisions for upcoming ASU duals including tonight's against Cornell.
Both Courtney and Figueroa remain uncertain of who will toe the line against #17 Brett Ungar, but both plan to be ready. Courtney's perspective on the starting decision? "That's [the coaches'] job. I let them do their job. I keep my head on straight and just focus on the wrestling. They tell me what to do, and I just listen."
Figueroa was similarly cool about the situation. "We're both good friends. We both push each other in the room. It's anyone's ballgame. One of us will be prepared when the time comes, and that person will get the spot."
Richie Figueroa's interview about his roster battle with NCAA finalist Brandon Courtney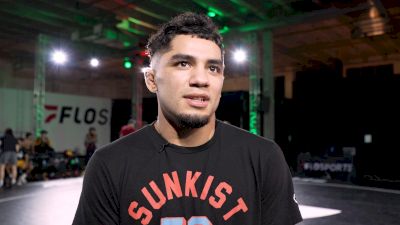 So what's Head Coach Zeke Jones' plan? He's playing it close to the vest. "We know, but I'm not gonna tell you, right? That's part of the surprise...we've got the blessing of some really good guys in the lightweights."
The lineup intrigue at 125 lbs is first and foremost an Arizona State story, but it also creates an interesting wrinkle for Cornell's Brett Ungar as he prepares for this dual. Ungar, who beat Figueroa at the Pittsburgh Wrestling Classic in 2021 but lost to him at CKLV, has never faced Courtney. As tonight's dual looms, he's focused on preparing himself to be ready for either opponent in a match that could be pivotal for the outcome of the team score.