2022-23 Iowa Wrestling
Spencer Lee Among 29 Hawkeyes Competing At Soldier Salute
Spencer Lee Among 29 Hawkeyes Competing At Soldier Salute
Iowa's three-time NCAA champion Spencer Lee leads a full contingent of Iowa wrestlers competing at the Soldier Salute on December 29-30 in Coralville.
Dec 28, 2022
by Kyle Klingman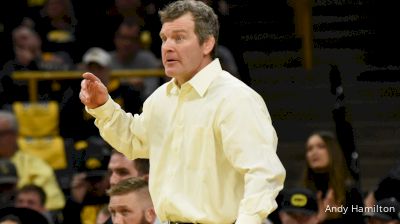 It appears that Spencer Lee will compete for the second time this season after the University of Iowa released 29 wrestlers that will compete at the Soldier Salute on December 29-30 in Coralville. Lee made his season debut with a 16-5 major decision over Corey Cabanban during the Iowa State dual on December 4. The Hawkeye senior is seeking his fourth NCAA championship this season.

Also included are national place winners Real Woods, Jacob Warner, and Anthony Cassioppi.

The full list has 16 attached and 13 unattached wrestlers. Drake Ayala, who replaced Lee last season, will compete unattached.
Noticeably absent are Cobe Siebrecht (157) and Nelson Brands (174). No attached wrestlers are listed at either of these weights.
Participating men's teams include The Citadel, Virginia Military Institute, Army, Navy, Iowa, Iowa State, Wisconsin, Columbia, Bellarmine, South Dakota State, Wyoming, and Minnesota.
Iowa-attached
125
Spencer Lee
Charles Matthews

133
Cullan Schriever
Jesse Ybarra
149
Max Murin
Caleb Rathjen
Leif Schroeder

165
Joe Kelly
Patrick Kennedy
Aiden Riggins

184
Abe Assad
197
Zach Glazier
Jacob Warner

285
Anthony Cassioppi
Iowa-unattached

125
Drake Ayala
133
Jace Rhodes

149
Joel Jesuroga
Cade Siebrecht

165
Carson Martinson
Drake Rhodes
174
Brennan Swafford

184
Mickey Griffith
Aiden McCain

197
Kolby Franklin

285
Easton Fleshman
Bradley Hill
Gage Marty