63kg Preview: Who Are the Big Five?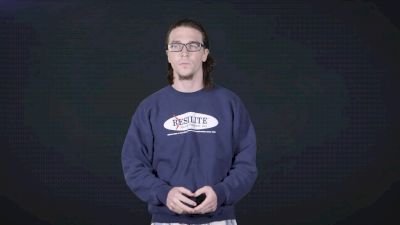 Unlock this video, live events, and more with a subscription!
Get Started
Already a subscriber? Log In
Our Olympic preview for today is 63kg women's wrestling


The Contenders
#1 Yulia Tkach (UKR) -
#2 Sorozonboldyn Battsetseg (MGL) -
#3 Risako Kawai (JPN) -
#5 Anastasjia Grigorjeva (LAT) -
Elena Pirozhkova (USA)
There is a pretty clearly defined big five at this weight. It includes the world finalists of the past two years, as well as this year's European champ.
Part of what makes this weight so interesting is that it is the only holdover from before the 2014 changes. Despite this, a good portion of the field dispersed up or down a weight, but it still has depth,
American fans saw Elena Pirozhkova at 69kg last year, but now she is down to her more successful weight and is absolutely a gold medal contender. She was silver in 2014 to Tkach in Tashkent.
Last year's champ in Las Vegas was Battsetseg, who pinned Kawai in the finals. Both of them come from traditionally strong women's programs. Grigorjeva's big moment right now came with her controversial win at the European championships over Tkach. Her length presents a problem for many in the weight and she has been known to go for throws from an overhook.
How Pirozhkova Can Medal
The most veteran member of Team USA can land on top of the podium, and would be the first American woman to do so. She will compete in her second Olympic Games on August 18th, and has made every world team since 2008.
She has won four medals at this weight class, including two silvers in 2010 and 2014, as well as a non-Olympic title in 2012. After going up to 69kg last year, she proved she can still go with the best in this weight by winning the Golden Grand Prix.
If Pirozhkova has a strong cut and refuels well, she no doubt has the physical ability to contend. She has not to be afraid to pull the trigger, particularly on her foot sweep. The girls in this weight are too good at counters, so she has to make sure she transitions her snag single off of the ground quickly.
Keep Your Eye On
Sometimes a big favorite will take a loss right before the Olympics, and such was the case with Grigorjeva. At the Spanish Grand Prix, she lost in the first round to Maria Mamshuk of Belarus. Mamashuk won the European championship up at 69kg; she fell short of bronze in Vegas after losing to Tkach in repechage.
The other 63kg Euro flying under the radar is Taybe Yusein, who beat Grigorjeva in the bronze medal match at worlds. Pirozhkova defeated Yusein at Golden Grand Prix, but there seems to be a lot of rock, paper, scissors results in this weight.
The draw will be crucial, and all we know for now is that Battsetseg and Kawai will be separated as returning finalists. Of the 20 athletes who competed at 63kg in London, eight will be back to wrestle again at this weight in Rio.
Predictions
GOLD: Risako Kawai, Japan
SILVER: Elena Pirozhkova, USA
BRONZE: Soronzonboldyn Battsetseg, Mongolia
BRONZE: Anastasjia Grigorjeva, Latvia
FIFTH: Yulia Tkach, Ukraine
FIFTH: Maria Mamashuk, Belarus


Olympic Wrestling Previews:

Men's Freestyle:
57KG
|
65KG
|
74KG
|
86KG
|
97KG
|
125KG
Women's Freestyle:
48KG
|
53KG
|
63KG
|
75KG
Greco Roman:
59KG
|
75KG
| 85KG (Coming 8/14) |
130KG
Top Matches Of Olympians:

Men's Frestyle:
Daniel Dennis
|
Frank Molinaro
|
Jordan Burroughs
J'den Cox
|
Kyle Snyder
|
Tervel Dlagnev
Greco Roman:
Jesse Thielke
|
Andy Bisek
|
Robby Smith
| Ben Provisor (Coming 8/14)
Women's Freestyle:
Haley Augello
|
Helen Maroulis
|
Elena Pirozhkova
|
Adeline Gray

Know A Foreign Hammer:

Toghrul Asgarov
|
Roman Vlasov
|
Taha Akgul

Saori Yoshida
|
Anzor Boltakaev
|
Abdulrashid Sadulaev

Anuiar Gedeuv
|
Erica Wiebe
|
Soronzonbold Battsetsegg

Hamid Soryan
|
Vladimir Khinchegashvili

2016 Olympic Wrestling Schedule