2015 Recruiting Class Rankings
2015 Recruiting Class Rankings
Rating the Division I Wrestling recruiting classes for the Class of 2015.
Perhaps my favorite project of the year. I love evaluating recruiting classes. I love to pour praise on the staffs I think are doing a great job and (delicately) point out where things could go better.
For years wrestling folks were a little reluctant to buy in to the 'recruiting means everything,' mantra when it came to our sports. Yes, there are so many top flight guys that never pan out. Yes, there are so many mid-ranked kids that go on to AA. Yes, there are kids you've never heard of that go on to make NCAA finals.
Go ahead and overreact to all that. And I'll counter that with so many tournaments, results at our fingertips, video of nearly every event, and head-to-heads that remove most doubt, prospect evaluation is as easy and translatable as ever.
I'll also say that every team to place Top 3 at NCAA's in the last five years did so on the strength of recruiting. Those teams: Penn State, Ohio State, Edinboro, Oklahoma State, Iowa, Minnesota, and Cornell all had top flight recruiting classes immediately preceding those performances.
This year is down. I'm not very impressed with the recruiting classes here after the top six or so. It's probably a reflection, not of poor recruiting jobs but of two things - 1) kids going to different (more) schools, and 2) the Class of 2015 not being particularly deep.
What I Look At -
Super Stars - Duh. It all comes down to March. There are a lot of factors to consider, but the litmus test is scoring points at the big dance.
To illustrate my preference in this category, I point to Penn State and Ohio State, who bring in small, talented classes. Oklahoma State could be included in this philosophy as well. Their "A" guys are supreme talents, Top 5-ish guys. Oklahoma St. and Penn St. in particular do a great job identifying mid-tier high school talent that can become excellent contributors -guys like Matt McCutcheon and Eddie Klimara.
Productivity - first and foremost, how much utility will that school get from this group. Sure star power is great, but the number of All Americans is finite. Think for a moment of a guy like Jake Sueflohn or Nick Dardanes, who have just 1 AA finish between them, despite being ultra productive throughout there seven starting seasons. "Stud level" is certainly one thing. Production is another. And I'm sure Nebraska and Minnesota, respectively, would take those guys all over again despite the lack of hardware.
Furthermore, not every schools measures success the same. A couple of 10th-ranked guys going to an Ivy League school has dramatically more impact on the program than if they went to say, Iowa, and were just two other guys in the room.
In that same vein, measuring productivity also takes into account the ability to start. So while a 10th-ranked guy might sit on the bench for Iowa, he providing valuable years of service to Princeton or Brown.
Which leads to...
Fit - The efficacy of a class is based on paths to starting gigs. What's the value of even an elite recruit if his path to starting (and thus contributing) is blocked by incumbent starters?Their potential to contribute is certainly reduced.
On to the rankings and analysis...
#= Ranking in Top 100 of Senior Big Board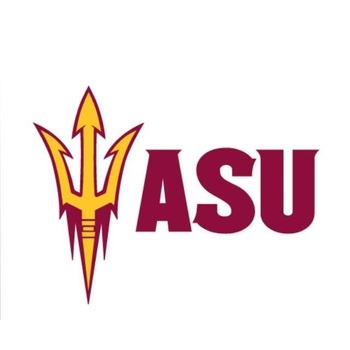 #1-Arizona State Sun Devils
5-Year Cycle: NR, HM, NR, NR
Ranked Recruits:
#1-Zahid Valencia, CA (184)
#2-Anthony Valencia, CA (165/174)
#21-Lance Benick, MN (197)
#29-Josh Shields, PA (157/165)
#62-Josh Maruca, PA (165)
Post Grad - Tanner Hall, ID (285)
Transfer - Nikko Villareal, CA (149)
Others: Tyler Sage, FL (133); Josh Kramer, AZ (133); Teddy Rico, AZ (133); Paul Klein, LA (133/141); Jake Deutschlander, MN (157); Zach Smith, PA (197); Chance Eskam, CA (285); Kirk Wilson, LA (285)
In Tempe: Arizona State certainly went through a dry spell. When Zeke Jones took over last year, there wasn't too much in the cupboard. If you ask knowledgable fans what ASU's future looks like, they'll tell you it's bright. And that prognostication is based on one thing: this recruiting class.
Why They're Here: With a haul that not only gets top nods for the Class of 2015, but also begs the question 'Best Ever?', Arizona State should be in business for NCAA team trophies eventually. The Valencia Brothers represent the Top 2 individual prospects in the Class of '15. Both pretty darned polished already, they've already beaten college competition before even enrolling. When it comes to recruiting class rankings, I deal in 'surety,' and from all available data, the Valencia Brothers figure to be 'can't miss.' But additionally, they're getting the #1 195lber in Benick, and Tanner Hall, who has all the intangibles to be a force at the top for all four years. I'm also very high on Shields, whose grinding and brawling style should translate perfectly. Look, no matter how promising the tea leaves look, there is always attrition (re: recruits that don't pan out). But if you ask me, I don't see how this class sees anything less than 7 guys who start for the Sun Devils. Has any school ever done that in one recruiting year?
Flashback Stat: The Sun Devils only got three (-ish) starting seasons out of their #7 Class of 2010 - 1+ by Joel Smith and one by Bubba Jenkins, who won a national title as a transfer from Penn State.
Needs for Next Year: Lightweights. The upperweights are set for the foreseeable future. The Sun Devil staff needs to compliment this group with talent from 125 through 141/149.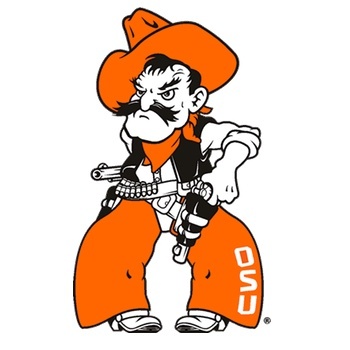 #2-Oklahoma State Cowboys
5-Year Cycle: #4, #8, #4, #5
Ranked Recruits:
#7-Joe Smith, OK (157)
#10-Kaid Brock, OK (133)
#24-Nick Piccininni, NY (125)
#28-Boo Lewallen, OK (141/149)
#71-Andrew Marsden, OK (197)
#75-Lincoln Olson, MI (133/141)
Others: Tristan Moran, OK (141/149)
In Stillwater: No team has a higher aggregate recruiting ranking over the past five year cycle. Their average class ranking during this time is 4.6.
Why They're Here: Four Top 30 guys, which is exactly what ASU has. It's not out of the question that, even in a room as traditionally (and currently) talented as OSU's, Picc, Brock, and Leewallen man the first three starting spots for the Cowboys; they're that good.
Why They're Not Higher: There's a logjam in the middleweights that will inevitably limit the impact of whoever doesn't win the spots at 41 and 49. Gary Wayne and Dean Heil might prevent two of these guys from starting for quite a while. And while I have been on record as bullish on Jo Jo, with Marsteller and Blees in the room, an early starting spot is not guaranteed.
Flashback Stat: Oklahoma St. has done a really good job spreading out their talent across classes. Dieringer and Marsden anchored the Class of 2011. Next year, their starters will span five different recruiting years.
Needs for Next Year: Bookends. The probability of holding 125 is always dicey. The Cowboys will graduate both Eddie Klimara and Austin Miller next year. They'll need to shop for a leadoff guy. Even if Piccininni is a career 125, he'll be the only one on their roster. And up top, too. After Austin Marsden graduates, what's their solution at HWT?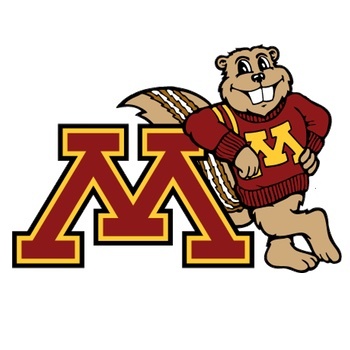 #3-Minnesota Golden Gophers
5-Year Cycle: #14, #16, #14, #13
Ranked Recruits:
#11-Bobby Steveson, MN (197)
#19-Larry Early, IL (157/165)
#20-Fredy Stroker, IA (149/157)
Others: James Berg, MN (149); Ben Brancale, MN (149); Carson Brolsma, MN (157); Dan Cartagena, TX (157); John Frisco, SD (197); Rylee Streiffel, MN (285)
In Minneapolis: The Golden Gophers went through a Golden Age. Their last four trips to NCAA resulted in 8th-2nd-3rd-2nd. But they've graduated an awful lot - virtually everything - the last two years.
Why They're Here: Minnesota is the only school to bring in three guys in the Top 20. You know how good you have to be to be a starter at Minnesota? And there's three of them here. You could argue that two teams that follow (UNI and WVU) have more potential starters (and I'd agree with you), but on paper, the ceilings a little higher with the Gopher group.
Why They're Not Higher: More bodies, who are just as good, for the Cowboys. Oklahoma State could deal with attrition from this class and still be fine. If one of the big three for the Gophers goes down, it significantly diminishes its value.
Flashback Stat: In 2010 I tabbed the Gophers class as #5. Now they're graduated, and they were probably performed to the #1 level. Dardanes, Dardanes, Ness, Schiller. Iowa was #1 that year and received contributions from Dziewa, Nick Moore, Mike Evans, and Bobby Telford.
Needs for Next Year: Oddly enough, Minnesota needs a little bit of everything. For a room that's typically always deep, there isn't much room for error for the Gophers right now. There's exactly 1 All American (Mike Kroells) remaining on their roster.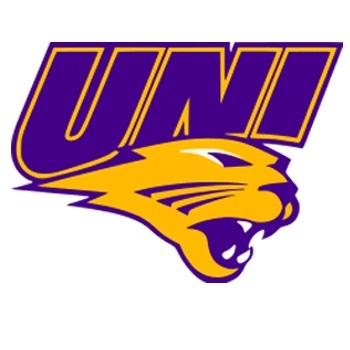 #4-Northern Iowa Panthers
5-Year Cycle: HM, UR, #15, HM
Ranked Recruits:
#13-Taylor Lujan, GA (174)
#16-Max Thomsen, IA (149)
#27-Bryce Steiert, IA (157/165)
#90-Paden Moore, MN (165)
Others: Jacob Schwarm, IA (125); Hunter Washburn, IA (141); Isaiah Patton, MN (165); Jacob Holschlag, IA (174)
In Cedar Falls: The recent high water mark for UNI is 15th in 2014. But Coach Doug Schwab, after a perfect dual meet record that year, has the Panther Train headed in the right direction. Now, they're not just getting 'quality' recruits; they're getting elite talent.
Why They're Here: There are three Top 30 guys here, all of whom have arrows pointing up. Lujan is an old school scrapper built for college wrestling. And, has his technique advances to match his pace, he's only going to get better. Thomsen will be competitive at 149 right out of the gates, and Steiert ended the season beating Josh Shields, and with a Top 5 ranking at 160. There's little doubt in my mind that these three accumulate more NCAA points than most trios in the Class of 2015.
Why They're Not Higher: From where I sit, this Panther class is neck-and-neck with Minnesota's. I give the nod to the Gophers on a slightly higher ceiling.
Flashback Stat: UNI's last ranked recruiting class came in at #15 in 2012 with Dylan Peters and Cooper Moore.
Needs for Next Year: Upperweights. From 184 through HWT, all but one guy on their roster is an upperclassmen.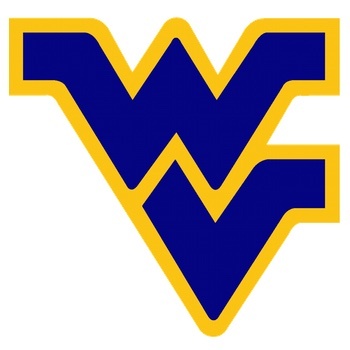 #5-West Virginia Mountaineers
5-Year Cycle: UR, UR, UR, UR
Ranked Recruits:
#23-Keegan Moore, OK (141)
#25-Austin Myers, KY (285)
#36-Pat Duggan, PA (149/157)
#65-Connor Flynn, MO (157/165)
#93-Devin Brown, PA (125)
Others: JD Gregory, VA (125); Jon Ragsdale, GA (125); Caleb Mariakis, GA (141); Ryan Lopez, WV (149); Zach Moore, OK (149); Dustin Gray, MO (174); Bailey Faust, OH (197)
In Morgantown: When Zeke Moisey electrified the crowd at NCAA's to put himself in the finals, Sammie and WVU assistant Danny Felix were emotional. Sammie Henson had a renowned career as one of the best assistant coaches in history. But Zeke's win was a huge beacon for him as a Head Coach, signaling the start of something special. That sentiment is reflected in this monster recruiting class.
Why They're Here: Another 'the cupboard was bare' story for a new coach trying to reinvent a program. West Virginia was long considered a sleeping giant for the right guy. The Mountaineers found him in the form of Sammie and the giant appears to be awake. While this group doesn't appear to have the highest of ceilings, (is there a national title contender among them?) it will surely produce multiple starters for a dramatically more competitive line-up and a couple All Americans.
Why They're Not Higher: This Mountaineer squad can closely be compared to UNI above them, and be seen as even more valuable than Minnesota's. Argue that they should be #3 or #4 and you won't get much resistance from me. However, if you go down their recruits - Lujan vs. Moore, Thomsen vs. Myers, Steiert vs. Duggan, I lean UNI each time.
Flashback Stat: 7 of the 10 wrestlers projected to be in the Mountaineer line-up for 2015-16 are either Sophomores or younger, or transfers.
Needs for Next Year: WVU can use all the depth it can get. With Sammie and the new success attracted more (and better) talent, that will happen in due time. Of particular needs are 184 and 197. Bubba Scheffel, a SR, is the only 184 on the roster and Jake Smith (197) will be a JR.

#6-Ohio State Buckeyes
5-Year Cycle: #2, #9, #9, #2
Ranked Recruits:
#5-Myles Martin, NJ (184)
#22-Ke-Shawn Hayes, MO (141)
#44-Kollin Moore, OH (184)
#58-Jose Rodriguez, OH (133)
Others: Troy Caldwell, OH (285)
In Columbus: Something special has been brewing in Columbus. Tom Ryan has been wrangling the nation's top talent. A very high percentage of the top recruits I speak to at least mention the Buckeyes as a place of interest. The result was a 2015 NCAA title and their 6th straight Top 10 recruiting class, the longest streak in the country.
Why They're Here: When you have as young and as good a line-up as the Buckeyes have, it's tough to even find areas where your team could realistically be complimented. But the tOSU staff did a fine job of fitting needs. Most likely next year, Rodriguez (for DiJulius), Hayes (for Logan Stieber), and Martin (for Courts) will assume duties in a line-up that will still be squarely in the NCAA title picture.
Why They're Not Higher: I have two 'stud' classes separated by two 'value' classes. You can make a case this Buckeye group is every bit as good as Minnesota's. However, I see slightly higher placings for the Gopher individuals. If they could find a way to get Kollin Moore (he's damn good) in the line-up and get four starters out of this group, it would vault their impact considerably.
Flashback Stat: Don't buy the import of recruiting? Last year Ohio State was paced to a national title by three freshmen (Tomasello, Bo Jordan, Snyder). All ten of their starters were Top 100 recruits. The last time the Buckeyes didn't have a Top 10 recruiting class was 2009, when they were 11th.
Needs for Next Year: Shelf space for more NCAA trophies. Seriously. They just won a national title, are still young, and with seemingly no needs.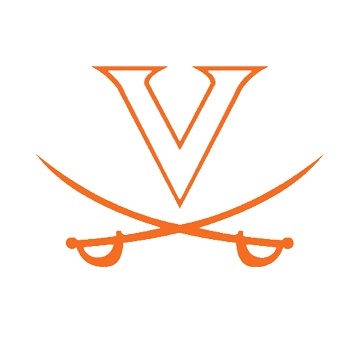 #7-Virginia Cavaliers
5-Year Cycle: #16, NR, NR, #18
Ranked Recruits:
#6-Fox Baldwin, FL (165)
#17-Sam Krivus, PA (141)
#48-Cameron Harrell (149)
Others: Jabari Moody, IL (125); Corbin Allen, VA (157/165); Tyler Love, VA (197)
In Charlottesville: Coach Garland and the Cavs continue to improve their team through effortless recruiting efforts. They lose line-up staples Spisak, Sako, and Sulzer and restock with three Top 50 recruits.
Why They're Here: There's a cut-off point here in which you can project - quite easily - two AA's in this group. I can't quite say that about any class that appears hereafter. Baldwin and Krivus should be AA threats sooner than later. The departure of Sulzer (and Blaise Butler) mean the Cavs will have to figure out how they are going to approach utilizing Baldwin and last year's #1, Garrett Peppelman. That's a good problem to have.
Why They're Not Higher: Virginia's class is quite similar to tOSU's above them. No surprise if UVA does indeed out produce them. But I'd favor the Bucks group, particularly with Martin's high ceiling.
Flashback Stat: In 2010 UVA landed what I ranked as the 17th class. They got a ton of miles out of Sulzer, Sako, and Spisak. Great job not only in recruiting, but in development.
Needs for Next Year: Virginia already has six, count 'em, six, recruits committed for 2016 and 2017. They desperately need an A-line 125/133 and they're getting him in Jack Mueller. Perhaps a HWT should be next on their list.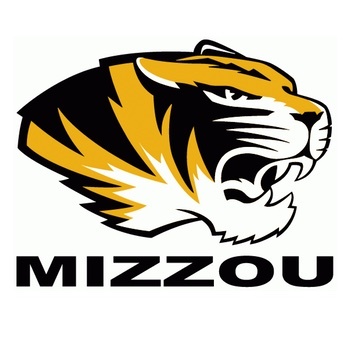 #8-Missouri Tigers
5-Year Cycle: UR, #7, HM, UR
Ranked Recruits:
#35-Jaydin Clayton, MO (133/141)
#40-Dylan Wisman, VA (184)
#94-Will Roark, MO (141)
Transfer - Grant Leeth, MO (149)
Transfer - Blaise Butler, IL (165/174)
Others: Chandler Fohey, MO (125); Austin Eveler, MO (149); Alex Butler, IL (149); Phyllip DeLoach, IL (149); Nick DeLoach, IL (157); Luke Fortuna, IL (157); Seth Pesek, KS (197); James Romero, NM (285)
In Columbia: The Tigers parlayed their best season ever (one that included a National Duals title) into arguably their best recruiting class ever. With an increased geographical reach and a strong crop of in-state talent, the future looks bright in Mizzou.
Why They're Here: In addition to Clayton and Wisman, both of whom could be pressed into action immediately, the Tigers landed two quality transfers that fit needs. Leeth could fill the shoes of Houdashelt, and Butler assumes (for just one year) the void left by Johny Eblen.
Why They're Not Higher: At this point in time, I'm viewing this as a 'production' group as opposed to an elite group. I.E. I don't see any of them in the upper echelon (Top 5) at NCAA's any time soon. As a result, what you'll most likely get is three very good full-time starters for three or four years each.
Flashback Stat: J'Den anchored the 2013 #7 class that also included Barlow McGhee and Joey Lavallee, giving the Tigers three starters (and already a National Champ) from that class.
Needs for Next Year: The bottom of the line-up should be set. What the Tigers need are upperweights. They have exactly 5 wrestlers on their roster to cover the last 3 weights.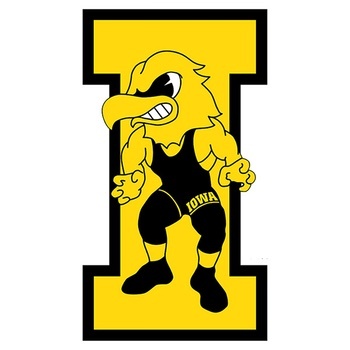 #9-Iowa Hawkeyes
5-Year Cycle: #12, #21, #1, #22
Ranked Recruits:
#9-Michael Kemerer, PA (149/157)
#61-Vince Turk, IL (141)
#82-Steven Holloway, IA (197)
Off Mormon Mission - Aaron Bradley, PA (285)
Others: Paul Glynn, IA (125); Danny Murphy, CO (149); Keegan Shaw, IA (141); Aaron Meyer, IA (149); Cole Erikson, IA (157); Jaren Glosser, IA (157); Jeremiah Moody, WI (165); Joey Gunther, IL (165); Cash Wilcke, IA (184/197)
In Iowa City: Another year, another solid season for the Hawkeyes. It's never about 'if they'll be good,' it's about 'will they win it all.'
Why They're Here: From a recruiting standpoint, one issue that puzzled the Hawks was figuring out 149 A.B. (after Brent). With a sterling freshman season out of Brandon Sorensen and the commitment of Michael Kemerer, that's no problem whatsoever. Kemerer has all the tools and all the intangibles. He'll be solid for years, and form a formidable 1-2 punch with Sorensen. And despite his lowish ranking, I'm really high on Turk. And suddenly, with the departure of Gross, he's looking like a very important piece. Additionally, Holloway is very intriguing pick up. There's been mixed reviews on him. I'm kinda buying him, and under the Hawkeye system, with the Hawkeye discipline, and with Holloway's athleticism, he could be one of the biggest surprises of the class as Burak's replacement.
Why They're Not Higher: Missions are a funny thing. They've been gone for two years. How will they respond when they come back? And even at his best, can Bradley usurp Stoll? In the most optimistic of lenses, Iowa gets four starters from this group. On the opposite end, it's Kemerer as a star and Turk as a serviceable starter. Either scenario is plausible. Which means there's just too much uncertainty. The reality is probably somewhere in the middle.
Flashback Stat: I dubbed two Hawkeye classes #1 in the last six years: 2010 and 2012. The 2012 version could have as many as six starters for the Hawks this year: Gilman, Clark, Carton, Meyer, Brooks, and Burak. Now that's a class!
Needs for Next Year: Iowa graduated 4 starters (all from the #1 class of 2010) - Dziewa (141), Nick Moore (165), Mike Evans (174), and Bobby Telford (HWT). This year, they only lose Burak. What's that mean? It means nothing is urgent, which is when you can use your money to get the best overall recruits. And they already have four guys committed for 2016 and 2017.

#10-Michigan Wolverines
5-Year Cycle: #18, #1, #5, NR
Ranked Recruits:
#4-Logan Massa, MI (165)
#46-Myles Amine, MI (157)
#57-Austin Assad, OH (125)
#100-Ben Lamantia, NY (133)
Others: Trevor Zdebski, MI (133/141); Sal Profaci, NJ (133/141); Ty Wildmo, MI (197)
In Ann Arbor: Many people, myself included, feel as if Michigan could/should be a perennial Top 10 team. And though they haven't quite reached that yet, it could be coming soon. The depth in their room is outstanding. After an enigmatic lull in recruiting in the late 200's, the Wolverines have now landed Top 10 recruiting classes in 3 of the last 4 years.
Why They're Here: Massa. He has the potential to be special, and a big point scorer at NCAA's.
Why They're Not Higher: This is a very difficult situation to assess. In a vaccuum, four Top 100 recruits lead by a guy as talented and credentialled as Massa, would be much more valuable than it is. As it stands, the value of the entire class probably rests on Massa. Amine had a fantastic senior season. And I'm much higher on Lamantia than most. But this is where room depth is actually a detriment to their recruiting class value/ranking. Assad could assume 125 when Youtsey's done, but does anyone else, even Massa, have a clear path to starting?
Flashback Stat: Just two years in, Michigan has already received 7 starting seasons from it's #1 Class of 2013 from Abounader, Coon, Murphy, and Fisher.
Needs for Next Year: As previously stated, Michigan's room is incredibly deep and young. They've already gotten their heir apparent for Coon in FloNats runner-up Dan Perry coming in for 2016. Huntley received a medical year, so he's back in the fold at 197. The only thing you could ask for is a 197 thereafter.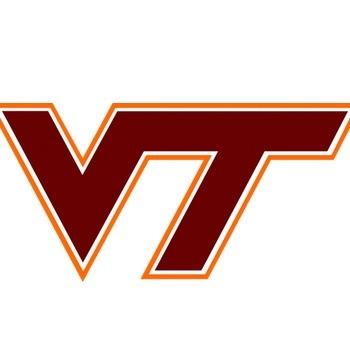 #11-Virginia Tech Hokies
5-Year Cycle: #15, #4, #23, #10
Ranked Recruits:
#15-David McFadden, NJ (165)
#33-Andrew Dunn, PA (285)
#50-Dayton Racer, MO (157)
Others: Ryan Burns, NY (125); Sam Morina, NJ (133); Alex McCord, VA (133); BC Laprade, VA (149); Cody Hughes, ME (174); Dylan Cook, VA (197)
In Blacksburg: 2015 made it three years in a row that the Hokies were Top 10 or better in March. They had their ups (dual win over Ohio State) and downs (implosion at ACC's), but their line-up was talented and balanced and the roster is deep.
Why They're Here: The Hokies get what should be three starters. And I'm incredibly high on McFadden. High, like, 'I-think-he-could-win-a-title,' high. I also love the intangibles of Dunn and Racer. Both are incredibly hard workers. They'll be contributors for sure. I think their floor is fairly obvious; VT will get three solid starters. When Brascetta graduates, Racer and McFadden slip right in to the starting line-up without much resistance. Dunn might have to bide his time for one year behind Walz, but there's 11 years of varsity service.
Why They're Not Higher: McFadden was 17 years old upon graduation. I would like to see him grow into a 174, where I think he would be better, and which I think is considerably less deep nationally. If not, he enters a fray of 165's that brutal. As good as these guys are, and as much as they'll bolster a Tech line-up, it's reasonable that there's not an AA in the bunch for several seasons.
Flashback Stat: The 2015-16 Hokie line-up will feature recruits from all five classes.
Needs for Next Year: Not much. Tech is good, and they're young. Though perhaps it's time to start searching for Joey Dance's heir at 125.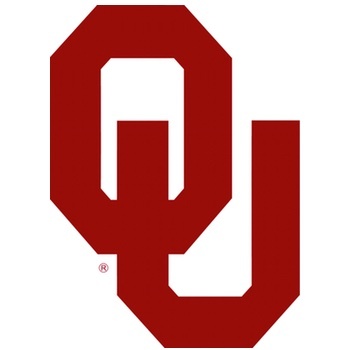 #12-Oklahoma Sooners
5-Year Cycle: #11, #19, #6, NR
Ranked Recruits:
#34-Davion Jeffries, OK (141/149)
#52-Sean Deshazer, KS (133)
#91-Dylan Lucas, FL (141)
Transfer - Freddie Rodriguez, MI (125)
Transfer - Yoanse Mejia, FL (157)
Others: Christian Moody, OK (125); Hayden Hansen, OK (174)
In Norman: It hasn't quite gone to plan for Coach Cody and the Sooners. The Crimson and Cream had high hopes when Cody came to Norman from American University. But in 2014, with Andrew Howe and Travis Rutt, they could only muster a 10th place finish. Last year, they went just 4-12 in duals against DI competition. The good news is, thanks to four straight Top 20 classes, they have a slew of young talent to help right the ship.
Why They're Here: Oklahoma has a lot of money (and hopes) invested up top in the Dixons. If they can hold down the fort in the upperweights, the lightweights should do their part to form a solid line-up. Freddie Rodriguez, a once-phenom, now 2x JUCO Champ, enters the mix with Millhof and DeShazer to solve 125 and 133 (assuming Brewer moves up). In short, from 125 through 149, there are a lot of very good options. And Mejia, a former Fargo finalist, could be immediately plugged in at 157.
Why They're Not Higher: Outside of Jeffries, is there any 'sure' thing in this group. Several have shown flashes. But few have shown consistency.
Flashback Stat: The Sooners have only produced 2 NCAA qualifiers (Clark Glass, Ross Larson) from their last three recruiting classes.
Needs for Next Year: The Sooners are almost ridiculously young. 21 Freshmen/Sophs. Cody's charge is to keep bringing in solid recruiting classes to rebuild a competitive room.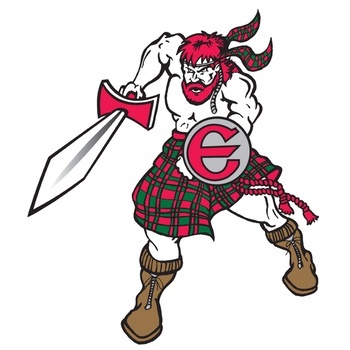 #13-Edinboro Fighting Scots
5-Year Cycle: NR, NR, NR, NR
Ranked Recruits:
#39-Korbin Myers, PA (133)
#42-Dylan Reynolds, PA (184/197)
#74-Patrick Lugo, FL (149)
Others: Arick Shankles, AL (125); Nate Hagan, OH (141); Connor McDill, MI (149); Andrew Shomers, NY (149); Fritz Hoehn, MA (165/174)
In The 'Boro: Edinboro is coming off an unbelievable performance. We keep saying they're the 'little engine that could,' and they keep proving it. If they can continue to get Top 100 recruits, years like 2015 will become more the norm for the Scots.
Why They're Here: Think of the way Edinboro produces without elite recruits. Now consider what they could do with three guys in the Top 75. Sure, Port was elite coming out of high school. But David Habat, who was a national finalist last year, was ranked just 15th in his weight class as a hs senior! Myers has everything that leads me to believe he'll be a staple in the rankings. And while Reynolds spent much of his career giving me headaches with his inconsistency, he put all that to bed his senior year when he won Ironman, Powerade, and State. I also like Hoehn and Hagan to outperform what they were considered coming out of high school. Hoehn, in particular, is exactly the type of kid that Edinboro turns into an AA.
Why They're Not Higher: Ok, I might be reaching a little by breaking my own rule of considering what school they're going to as opposed to the talent they've displayed. But I just can't help but feel convinced that two small school PA state champs will flourish in a competitive room and with excellent coaching. They lack a true horse like Kemerer, who you could envision as a finalist, and thus, their collective ranking is limited. But, man, this gotta be encouraging for the Scots.
Flashback Stat: The last time the Scots had a ranked recruiting class was 2010. Schopp, Port, Habat. 3-2-2 last year at the big dance.
Needs for Next Year: In addition to getting good talent, Coach Flynn has also budgeted very well, making for few immediate needs. Mines will be replaced by Russell. Schopp by Myers. Port by Ems. And Habat by Lugo. All freshmen. 57 is safe with Soph. Austin Mathews. So the Scots' recruiting will focus on upperweights. Reynolds and FloNats Champ Dakota Geer (who they have coming in for 2016) would occupy some form of 84 and 97. FR Billy Miller awaits HWT. Their only real need is a 65/74.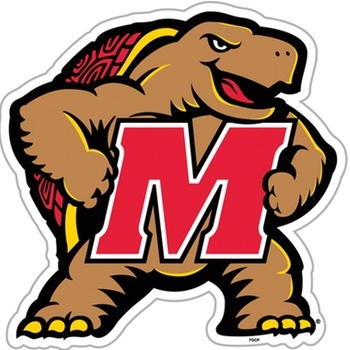 #14-Maryland Terrapins
5-Year Cycle: #8, NR, NR, NR
Ranked Recruits:
#72-Youssif Hemida, NY (285)
#73-Josh Ugalde, NJ (165/174)
#77-David-Brian Whisler, OH (184)
Transfer - Ryan Diehl, WV (133/141)
Transfer - Josh Llopez, MD (174)
Others: Braendan Coughlin, MD (125); Nick Casella, NY (125); Peter Robinson, MA (133); Wade Hodges, OH (149); Danny Boychuck, NJ (149); Jake Restrepo, NY (157); Brendan Burnham, PA (165); Idris White, PA (184)
In College Park: Adjusting to life in the Big Ten is tough. And the Terrapins weren't in the ideal place (roster-wise) to be set up for success in their debut. But this class should go a long way into rebuilding.
Why They're Here: This is just the type of class Maryland needed. Solid guys spread throughout weights to make overall line-up more sturdy. Perhaps none can be labeled as world-beaters, but as far as value to a team, did anyone improve their line-up better than the Terps did this year? Improvements across the board. In fact if they can work all there weights out, Maryland could be down right formidable with a Diehl-Brown-Bannister trio.
Why They're Not Higher: Above, what I'm characterizing, is their collective floor; Maryland will be improved. But what's their ceiling? Are there any sure-fire medals in there? I'm not so sure.
Flashback Stat: Last year's Maryland class was 8th with Bannister and under the assumption that Llopez was in tow. That didn't materialize, making that ranking essentially void. Maryland's last ranked recruiting class came in 2009.
Needs for Next Year: Keep doing what you're doing. Like Oklahoma, this is a great start into increasing the competitiveness of the room. The one glaring need is a 125lber.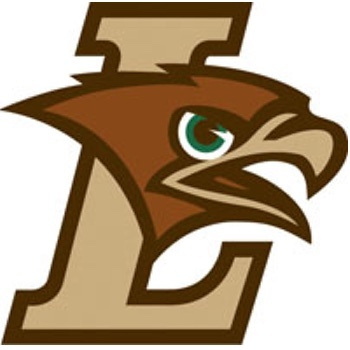 #15-Lehigh Mountain Hawks
5-Year Cycle: HM, NR, #2, #9
Ranked Recruits:
#26-Jordan Kutler, NJ (149)
#45-Cole Walter, PA (165)
#96-Kent Lane, PA (149)
Others: Ryan Pomrinca, NJ (133); Chase Gallik, PA (157); Charlie Sell, PA (165); Andrew Price, MI (174); Dylan Ammerman, PA (184); Christian Collucci, NJ (197)
In Bethlehem: Lehigh has quietly put together a terrific room. Great depth to the point of gluttony. Even wrestle-offs will be interesting and they could well make a run to end Cornell's 12-year stranglehold on the EIWA.
Why They're Here: This group is quite comparable to Michigan's; it's a very talented class, but where to put them? Jordan Kutler was the best 'surprise' wrestler of the year in high school in 2015, going from 'good little wrestler' to one of the nation's elite. Walter won a state title and was runner-up at FloNationals.
Why They're Not Higher: Where are they gonna start? It's a group that's more talented and has a higher ceiling than Maryland's, but will they have the impact? Kutler very well could be the guy at 149, but Lehigh is chock full of middleweights, which also happens to be the problem for Lane and Walter, who would either have to beat out 2x AA Mitch Minotti at 157 or Dylan Milonas at 165. At the end of the day, you're probably looking at 1 starter until guys start graduating.
Flashback Stat: Some ups and downs from the #2 overall class of 2012. They received plenty of production from it, with starting seasons from Randy Cruz, Doug Vollaro, Laike Gardner, and Elliott Riddick. But only Minotti has reached the podium thus far.
Needs for Next Year: Lehigh leads the country with four commitments already for 2016, including their HWT of the future in Jordan Wood. Their upperweights should be set and they'll probably turn to looking for 133's and 141's.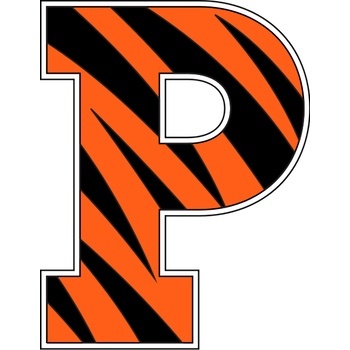 #16-Princeton Tigers
5-Year Cycle: NR, #20, NR, NR
Ranked Recruits:
#8-Matt Kolodzik, NJ (141)
#92-Mike D'Angelo, NY (133)
Others: Patrick D'Arcy, NJ (125); Noah Ajram, IA (125); Chase Piperato, GA (149); Joe Tavoso, NJ (157)
In Princeton: The Tigers have been building ground. They've put a solid line-up together - one that went .500 in duals last year. And they've added a handful of future starters here.
Why They're Here: Kolodzik gives Princeton a front-line starter and a face to their franchise. He's an AA contender out of the gates. Additionally, you could see as many as four future Tiger starters out of this one class, including Super 32 runner-up D'Angelo.
Why They're Not Higher: While the impact to the program is undeniable and cause for celebration in Princeton circles, the national impact all hinges on Kolodzik. Princeton will undoubtedly be more formidable in EIWA/IVY duals because of this class, but what can be earned at NCAA's remains to be seen.
Flashback Stat: Princeton earned the #20 class in 2012 based on their two PA State Champs who were both ranked #5 in the nation. Both Brett Harner and Ray O'Donnell were 20-match winners last year.
Needs for Next Year: The graduation of Adam Krop will probably necessitate one or more of their more talented 141's to move up to 49. Still, they'll need to focus on 125's and 49 and 57.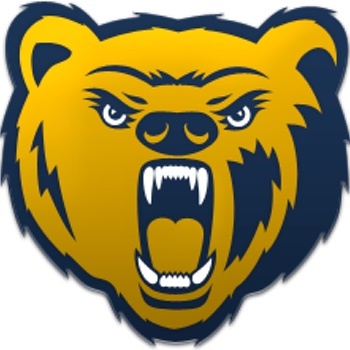 #17-Northern Colorado Bears
5-Year Cycle: NR, NR, NR, NR
Ranked Recruits:
#78-Jacob Seely, CO (197)
#84-Rico Montoya, NM (133/141)
Transfer - Eleazar Deluca, OR (157)
Transfer - Keilan Torres, OK (165)
Others: Trent Watson, CO (125); Sean Cannon, NV (141/149); Devin Rothrock, CO (197)
In Greeley: The effect of the Troy Nickerson era is truly being felt. The Bears showed marked improvement in year one, and now this: the best recruiting class they've ever had.
Why They're Here: Like Maryland, this is a class that lifts all boats; both their room and their line-up will be vastly more improved and competitive. In UNC's case, it's a program changer. Two of their recruits were ranked in the Top 100. Six appeared in the Top 100 at some point in their career. And all seven appeared in the weight class rankings at some point. Greeley has never seen this type of talent on campus. Never.
Why They're Not Higher: It's difficult to be critical of such a game-changing class. What it does lack is guaranteed (NCAA tournament) point scorer.
Flashback Stat: As state above, all seven of these recruits were ranked at some point in their careers. The current UNC roster has just one.
Needs for Next Year: Don't stop now, T-Nick! Bring in everything you can.
#18-Penn State Nittany Lions
5-Year Cycle: #1, #6, #18, #4
Ranked Recruits:
#3-Vincenzo Joseph, PA (149)
#59-Kellan Stout, PA (197)
Others: Triston Law, PA (141); Dom Giangelli, PA (157)
In State College: PSU redshirted everyone last year, including 3x AA Nico Megaludis and all the studs from their 2014 #1 recruiting class, to gear up for another run. Still, they managed a 6th place showing at NCAA's and one of the most impressive first days (11-2, both losses in OT) in recent memory. Now it's time for era #2.
Why They're Here: Vincenzo Joseph ended the year as the #3 overall recruit. As a 149, he's a threat to, eventually, win a national title, and a guy that, even now, I think runs with the big boys in the current NCAA landscape. He's a special and elite recruit in this class.
Why They're Not Higher: It all hinges on Joseph. I don't foresee any reason whatsoever that he isn't successful. But stranger things have happened. I've also been of the opinion that Stout is a perfect fit for Penn State and that his 'rawness' would blossom in one of the best upperweight situations in the country. However, the emergence of Anthony Cassar has to make one wonder if Stout ever gets into the line-up.
Flashback Stat: This class mirrors the Nits 2011 class. Gulibon was the headliner, but it also included Zach Beitz, whom they've already gotten more production out of than most of us anticipated.
Needs for Next Year: 125. Personally, I thought for sure they'd land Piccininni. For whatever reason, that didn't happen. PSU is now left with the lingering question of who mans 125 after this season, when Nico and Jordan Conaway graduate. They'll probably also be shopping for 33's and 41's.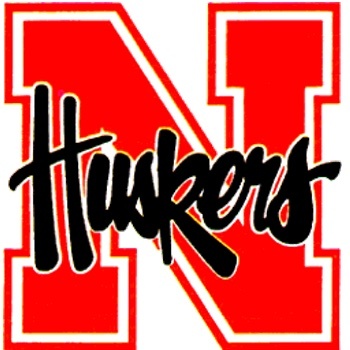 #19-Nebraska Huskers
5-Year Cycle: #6, #3, #11, #1
Ranked Recruits:
#47-Patrick Grayson, VA (285)
#87-Kris Williams, IL (125)
#89-Jacob Armstrong, UT (174/184)
Others: Jordan Shearer, ND (149); Regan Bye, SD (174)
In Lincoln: With the graduation of James Green and Robert Kokesh, the Huskers are in need of stars. They probably won't find them in this class, but they're roster is young and with this group, they'll get key pieces for a team that went 8-1 in Big Ten Duals.
Why They're Here: Three solid-but-not-spectacular, but Top 100 recruits that fill needs. All will likely redshirt and fill in when incumbents graduate. Grayson will need to fill out into a full-sized heavy. And if Williams can hold 125, he could be a mainstay in the Huskers' line-up. Armstrong is blue-collar type that I think will contribute a few years of solid productivity.
Why They're Not Higher: It's odd to see a class like this where all three key pieces are a bit enigmatic. You could say, boom-or-bust. There's not a lot of miles (or data) on these guys, but I tend to think they all have upside.
Flashback Stat: The Huskers' #1 Class of 2012 was a tale of two cities. Green was a superstar. Sueflohn and Austin Wilson will have been 4-year starters. But Tyler Caldwell never came to Lincoln. And the 3rd-ranked HWT, Donny Longendyke didn't last long.
Needs for Next Year: Nebraska has their ducks in a row in terms of having a quality starter at each weight. If I'm them, I'm going big. Get the elite of the elite.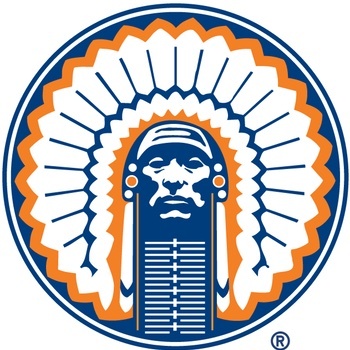 #20-Illinois Illini
5-Year Cycle: #7, #5, #7, NR
Ranked Recruits:
#14-Xavier Montalvo, IL (165/174)
#86-Eric Barone, IL (157)
Others: Carver James, IL (157/165)
In Champaign: Illinois is darn good and darn young. Montalvo is a warrior that fills their only glaring need.
Why They're Here: Illinois loses Delgado, but he'll be replaced by Jered Cortez. The question for Illini fans was 'Who's going to replace Jackson Morse?". That question was answered when Montalvo wrestled 160 at FloNationals and one his second straight title there. I like Montalvo as a 174 prospect. I love him out of the gates at 65.
Why They're Not Higher: It's a probability that in a year or two, when Brunson is gone, that Montalvo moves up, creating space for James and/or Barone. But until then, it's a one-man class. Both James and Barone are interesting prospects, but lack of off season results makes most pundits take a wait-and-see approach on them.
Flashback Stat: Illinois maximized their #7 Class of 2012. All four headliners paid dividends: Rodriguez, Richards, Brunson, and Reyes.
Needs for Next Year: Like Nebraska above them, Illinois is young and basically covered from top to bottom. They graduate just Caleb Ervin and Steven Rodriguez, so they could look for 41/49.
Note: With #43-Tate Orndorff taking a mission, Oregon State would have been ranked with #49-Bryce Parson, #63-Alex Rich, and HM-Weston Dobler. Orndorff's value will be applied to the Oregon State's Class of 2017.
Honorable Mention -
Army - I'm really high on Wyckoff and Weiland.
Buffalo - Stutzman doing his thing. Bulls room getting deeper.
Grand Canyon - Building a solid room.
Indiana - Could see three or more starters out of Pepple, Oliver, Cash, and Skatzka.
Navy - Was my #21. Anchored (see what I did there) by the Prince Brothers and with a solid group to buoy (I did it again) the competitiveness of the room.
Ohio - Really like the recruiting job by Greenlee and Company. Cam Kelly and some solid, high-upside guys.
Wisconsin - It's possible I'm undervaluing this class due to lack of longevity. But their end-of-year results were pretty excellent.
2014 Recruiting Class Rankings - #1 Penn State
2013 Recruiting Class Rankings - #1 Michigan