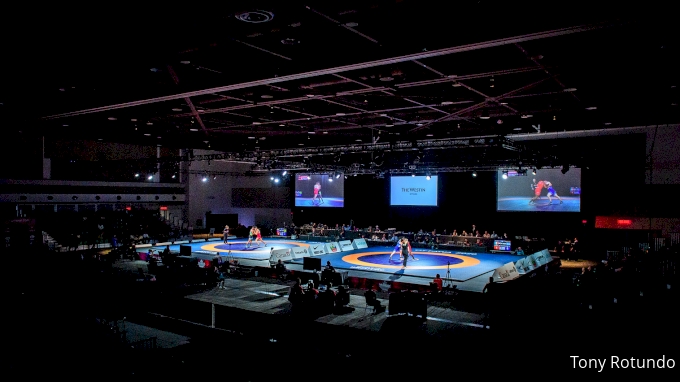 Watch 2021 Henri Deglane Grand Prix live on FloWrestling!
Competition for each weight from qualification rounds through finals will be wrestled in one day in a single session instead of the two day format used for the World Championships. More information about the schedule is available on the United World Wrestling website.
Friday, January 15, 4:00 AM EST - Women's Freesyle (50kg, 53kg, 57kg, 62kg, 68kg, 76kg - all weights +2 kilos)
Saturday, January 16, 4:00 AM EST - Men's Freestyle (57kg, 61kg, 65kg, 70kg, 74kg, 79kg, 86kg, 92kg, 97kg, 125kg - all weights +2 kilos)
Sunday, January 17, 4:00 AM EST - Greco Roman (55kg, 60kg, 63kg, 67kg, 72kg, 77kg, 82kg, 87kg, 97kg, 130kg - all weights +2 kilos)
For schedule and brackets, click here.