The best wrestlers in the United States across all three styles, men's freestyle, women's freestyle, and greco are converging upon Colorado Springs at once. World Teams in all three styles are having their training camps at the Olympic Training Center at the same time as they prepare for their respective World Championships this summer.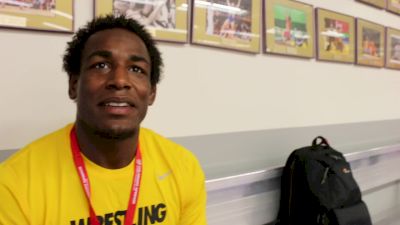 How J'den Cox Beat David Taylor At WTT
Aug 7, 2017
J'den Cox breaks down how things went at the World Team Trials when he wrestled David Taylor in the finals in a series that went all three matches.
Get all of the hottest FloWrestling content!
Sign up for the FloWrestling newsletter for instant access to: breaking news, live events, results, rankings, archived matches and more!