During the 2009 NCAA championships, flowrestling will be getting you great interviews and behind the scenes footage of this years NCAA qualifiers and their coaches. This year flo will provide free live audio for all sessions of the tournament.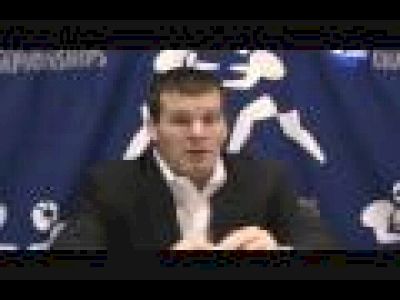 Coach Tom Brands (Iowa) press conference after Iowa won the 2009 NCAA team title
Mar 26, 2009
Iowa head wrestling coach Tom Brands at his NCAA press conference after the Univ. of Iowa won the 2009 NCAA Div. I team title at the NCAA Wrestling Championships in St. Louis, Mo.