Catch up with the North Dakota State wrestling team during a visit during a home football game on October 9, 2021.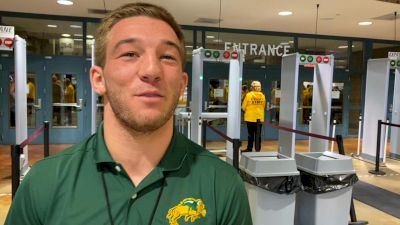 Jared Franek: 'NDSU Was Home To Me From The Start'
Oct 12, 2021
Jared Franek stayed home to attend NDSU. Now he wants to bring All-American honors back to Fargo.