Some of our favorite stories from our favorite wrestlers.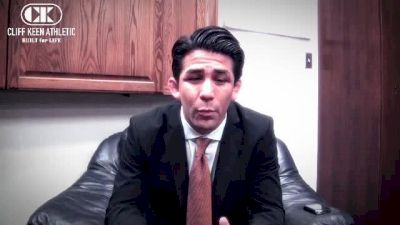 Abas Surprise bump to wrestle Guerrero
Apr 11, 2012
Eric Guerrero tells the story of when he wrestled Stephen Abas in a dual meet. The Oklahoma State wrestling team was wrestling two matches in central California in the same day. On the way to their second match at Fresno State the Oklahoma State team got lost and ended up showing up late to the match. Eric Guerrero didn't realize until the warm ups were going on that Stephen Abas was going to be moving up to wrestle him. Once he did realize that though, he immediately turned his mental state to where it needed to be. Eric Guerrero may not have had the idea trip to the venue, the idea warm up or mental preparation, but once he realized that he was going to be wrestling Stephen Abas he knew he had to get his head right and he ended up doing what it would take to overcome the circumstances and get the victory.