The 2008 149 pound weight class was the toughest NCAA wrestling bracket ever. It featured studs in Brent Metcalf, Bubba Jenkins, Jordan Burroughs, Josh Churella, Darrion Caldwell, J.P. O'Connor, Dustin Schlatter and Lance Palmer.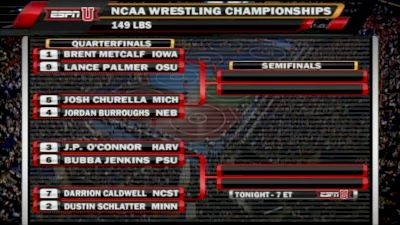 The Toughest Bracket Ever (Trailer)
Jan 25, 2021
The 2008 NCAA wrestling bracket at 149 was the toughest bracket of all time. We talk with all eight of the All-American's and to find out their thoughts on the event and we break down the quarterfinals on.