2022 Cliff Keen Las Vegas Invitational
2022 CKLV Lightweight Preview & Predictions
2022 CKLV Lightweight Preview & Predictions
A preview for 125-141 at the 2022 Cliff Keen Las Vegas Invitational on December 2-3.
Nov 29, 2022
by JD Rader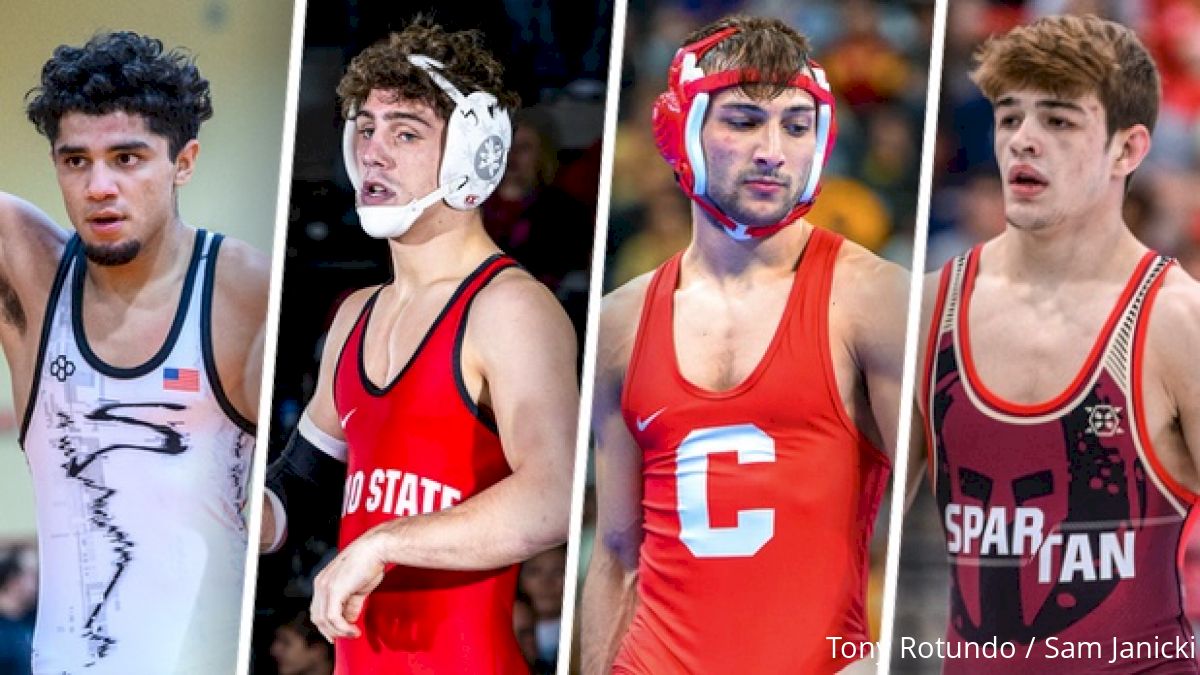 The Cliff Keen Las Vegas Invitational is one of the best tournaments of the season and will feature a number of the nation's top wrestlers at every weight on December 2-3. Check out a full preview with predictions for the 125-141 pound weight classes below.
125 Pounds
The Favorite
The highest-ranked wrestler in the field will be Northwestern's Michael DeAugustino. Don't let the big crazy beard trick you, DeAugustino is as solid and fundamental a wrestler as they come. The fifth-year junior took fourth at NCAAs last year and is 2-1 with the last two wins over Arizona State's Brandon Courtney.
Michael DeAugustino's win over Brandon Courtney at 2022 NCAAs: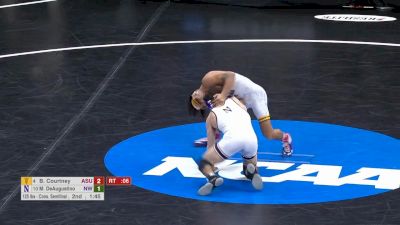 Unlock this video, live events, and more with a subscription!
Get Started
Already a subscriber? Log In
The Contenders
The most intriguing name in the weight, and one of the more intriguing names in the tournament as a whole, will likely be Richard Figueroa. With Brandon Courtney still not wrestling, I expect to see him entered for the Sun Devils. The #1 overall recruit in the class of 2021, I've really liked what I've seen from Figueroa so far this year.
The move down to 125 seems to be a smart one for Matt Ramos. He's 9-0 on the year with seven bonus point victories. He hasn't faced in All-American level guys yet, but that's sure to change in Vegas.
Brandon Kaylor could be that AA-level guy for Ramos. Kaylor took 8th last year in Detroit. He lost to DeAugustino 6-1 at NCAAs last year and suffered a hiccup against Army's Ethan Berginc at the Black Knight Scramble a couple of weeks ago, but I expect to him to impress this weekend.
Sleepers & Landmines
With a 5-4 win over Jack Medley at the Michigan State Open, it looks like Kurt McHenry is finally going to be the 125-pound starter for Michigan. He has taken losses already this year to Andre Gonzales and Kase Mauger, so McHenry in all likelihood isn't going to be competing for the top spot in Las Vegas, but we all saw the potential when he won a Cadet World title. Tucker Owens is just a classic Military Academy tough out. He's young, hungry, and going to wrestle hard.
125 Predictions: 1) DeAugustino 2) Kaylor 3) Figueroa 4) Ramos
---
133 Pounds
The Favorite
Vito Arujau looked solid in his 133 debut on November 19th against Wisconsin with a 17-6 major decision over Taylor LaMont. I think making the cut to 125 lbs weighed on him last year and led to some up-and-down performances. Currently ranked #3, he's the clear odds-on-favorite to win the weight.
Listen to Vito talk about the move up in weight and the opportunity to take on Fix and RBY below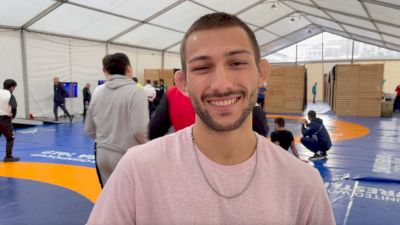 The Contenders
While Arujau is the clear favorite, what makes 133 so fun is that it won't be easy as the field has Five Guys™ that can take him out if he isn't at his best.
2X All-American Michael McGee has the highest resume of the handful. He took 6th in 2021 and 4th last year at NCAAs. Similar to Arujau, while their teams have competed at CKLV in the past, this will be their first time wrestling in the Las Vegas tournament.
A guy a lot of people, myself included, will have a close eye on is Jesse Mendez. Although the lowest-ranked guy of the bunch, Mendez beat Lucas Byrd the first week of the season and Byrd just beat McGee at the NWCA All-Star Classic. I think Mendez's trajectory and skill set give him as good of, if not better, chance to win this tournament as anyone not named Vito Arujua.
Virginia Tech fans will probably argue with me that Sam Latona is the main contender to Arujau as he beat Mendez 3-2 in their dual a couple of weeks ago. Latona is the only guy Vito has wrestled of this bunch. Vito won 12-2 last year in the dual.
One spot ahead of Chris Cannon in the rankings is Dylan Ragusin. The Wolverine is 2-0 against Cannon. One of those wins came in the finals of last year's CKLV. If the two meet can Ragusin make it 3-0?
Chris Cannon and Dylan Ragusin's 2021 CKLV final: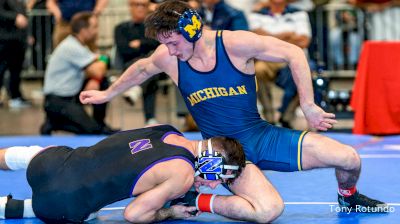 Unlock this video, live events, and more with a subscription!
Get Started
Already a subscriber? Log In
Sleepers & Landmines
Many people are familiar with Boo Dryden. As an over six-foot-tall 133-pounder, he sticks out in a wrestling crowd. This height and length could provide potential problems for higher-ranked opponents. California Baptist's Hunter Leake is another guy to keep an eye on. He already upset Iowa State's Zach Redding earlier this year and wrestled Iowa's Brody Teske to a close two-point match. He's got a good cradle from top.
133 Predictions: 1) Arujua 2) McGee 3) Mendez 4) Cannon
---
141 Pounds
The Favorites
Unlike 125 and 133 that had clear favorites to win the weight, 141 is a wide-open weight class with a handful of guys that would have similar odds to win. With Northwestern's Frankie Tal Shahar not registered, Ryan Jack will be the highest-ranked wrestler. He made the round of 16 last year at NCAAs and is 5-0 on the year with a win over Brock Hardy, who will also be in this field. NDSU's Dylan Droegemueller also made the round of 16 last year and is undefeated with a win over Brock Hardy so far this season.
There are two freshmen who I'm really excited to watch at 141: Tom Crook and Vince Cornella. Crook is two years removed from high school. They're both very talented and undefeated on the year. Cornella opened eyes at the US Open and U20 World Team Trials. Crook has proved himself this season by taking out Nic Bouzakis, Matthew Kazimir, and Lachlan McNeil.
And last but not least, Dylan D'Emilio is coming back after being sidelined with an injury in a match with Cole Mattin in week one.
The Contenders
It's pretty odd to see a returning CKLV champion not in a favorites category that includes six wrestlers. However, SDSU's Clay Carlson is off to an unusually rough start to the season with losses to Cael Happel and Vance Vombaur. If Carlson can return to normal form, he'll have as much a shot as anyone in the bracket to win. And lastly, I previously mentioned how Brock Hardy has taken losses to Jack and Droegemueller, but those are his only two losses this year. He's tough and should be considered a contender for sure.
Sleepers & Landmines
Both of these wrestlers are in the honorable mention category of the rankings and while they'll take their fare of losses, they're both capable of big wins as well. Greenwood has past wins over Michael McGee and Carter Young. Koderhandt is a big-time pinner but beat Matt Ramos twice by decision at last year's CKLV.
141 Predictions: 1) Cornella 2) Jack 3) D'Emilio 4) Crook