Big Ten
What Ridge Lovett's Redshirt Means For The Husker Lineup & 149 Nationally
What Ridge Lovett's Redshirt Means For The Husker Lineup & 149 Nationally
We break down what 2022 NCAA runner-up Ridge Lovett's decision to redshirt this season means for Nebraska's wrestling team and the 149-weight class.
Nov 9, 2022
by Andrew Spey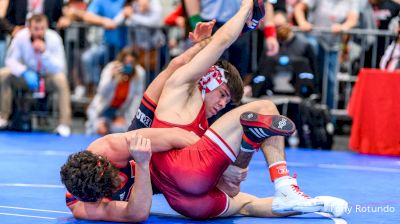 Unlock this video, live events, and more with a subscription!
Get Started
Already a subscriber? Log In
With the first dual meet of the season under their belt, it's now been confirmed by Nebraska (shout out to Geoff Extrom) that 2022 NCAA 149-pound runner-up Ridge Lovett will be making use of his available redshirt to defer eligibility for a season.
Lovett's Career Thus Far
Lovett, a native of Post Falls, Idaho and the #16 recruit in the Class of 2019 Big Board, has been a starter for the Cornhuskers for the past three years, qualifying for the NCAA Championships in each of his first three cracks at the postseason.
At 133-pounds, Lovett received the #14 seed at the covid-canceled 2020 tournament. A year later he would miss the podium after receiving the #5 seed but going 1-2, losing to Max Murin and Josh Finesilver.
It was in 2022 that Lovett would have his breakout season, advancing to the NCAA finals before finishing as a runner-up to Yianni Diakomihalis. It was a stellar campaign throughout the season for the third-year varsity man, as Lovett also took third at the prestigious CKLV and entered the NCAA tournament sporting an impressive 24-4 record.
Watch Lovett win in the 2022 NCAA semifinals over Bryce Andonian: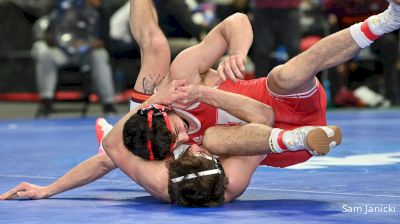 Unlock this video, live events, and more with a subscription!
Get Started
Already a subscriber? Log In
Effect On The Huskers Lineup
Needless to say, Lovett's immolation of his redshirt will reduce the amount of firepower the Huskers bring to the mat. Here's FloWrestling's very own JD Rader discussing this season's potential Nebraska lineup back in August, in which he prominently discusses Lovett and his importance to the Huskers and the middle of their lineup.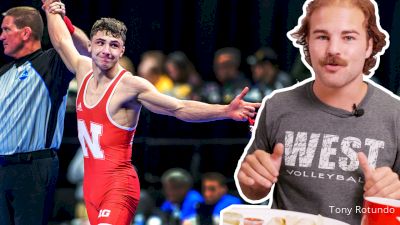 Lovett's absence was felt in the first dual meet of the year, as Nebraska lost to North Dakota State 20-16, and Husker senior Dayne Morton lost to NDSU's Michael Weber 3-2 in tiebreakers at 149 pounds.
Morton will likely be charged with holding down the fort for Nebraska at 149 this season. The Minnesota high school state champ transferred to Nebraska over the summer from Northern State after amassing a 39-15 record over three seasons for the Division II program.
Nebraska doesn't have many other options besides Morton at 149. Freshman Reese Davis is, like Lovett, donning a redshirt, but could be an option if the aforementioned redshirt is shredded.
There are several rostered wrestlers at 141 who could potentially bump up, but it doesn't appear likely any of them will be challenging Morton for the spot up at 149 this season.
None of this is to say that the Cornhuskers are now lacking in hammers. They can boast of national qualifier caliber wrestlers at every weight, including returning all-Americans Peyton Robb at 157 and Michael Labriola at 174. Still, Lovett is the highest-placing wrestler currently on the roster, and his temporary departure from the varsity lineup will be missed.
Effect On The National Landscape
The most obvious change is that everyone besides Yianni moves up one spot in the national rankings. That will create some breathing room in the top tier as fellow All-Americans Sasso, Millner, Parco, Gomez, Thomas, and Mauller all climb up a rung, as does three-time bloodround finisher Max Murin.
Space on the podium this March will still come at a premium in this deep division, but there will be one less obstacle for the contenders to deal with in Tulsa this Spring.
With regards to the team race, Penn State has freshman Shayne Van Ness slotted as their 149-pounder, while Iowa has the aforementioned Murin. The biggest beneficiaries of Lovett's absence, however, may be either Arizona State or Ohio State, as those trophy-hunting teams have Sammy Sasso and Kyle Parco in the mix for a spot in the NCAA finals.
It's still far too early in the year to make any definitive claims about how Lovett redshirting will affect the team race, but once the dust settles, it has a very good chance of being identified as a factor in retrospect.
Where Might We See Ridge Compete This Year?
Nebraska has the CKLV (a tournament to which their participation is a staple), and the Navy Classic on their schedule. Neither of those tournaments, however, allow for the participation of redshirting wrestlers.
A new rule enacted this offseason is that freshmen can wrestle in five events this year, attached, while still keeping their redshirt intact, however, as you might have noticed, that rule only applies to freshmen, so it does not apply to Lovett.
The good news is there are plenty of Open tournaments that will take place within driving distance to Lincoln, Nebraska that Ridge can participate in without losing his redshirt. As such, keep your eyes peeled for the registration lists for the Grand View Open, the Doane Open, the Hastings Open, the Missouri Valley Open, the UNK Open, and the Daktronics Open, as all those tournaments have featured Cornhusker wrestlers in redshirts in recent years.
Let's Watch Some More Ridge Lovett Videos
Great idea, let's do it.
Did you know Ridge is proficient in all three wrestling styles? Here he is winning a Fargo title in Greco-Roman wrestling back in 2019.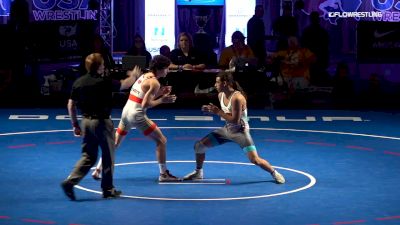 Unlock this video, live events, and more with a subscription!
Get Started
Already a subscriber? Log In
And here he is placing third at the U23 World Team Trials at 65kg in 2022.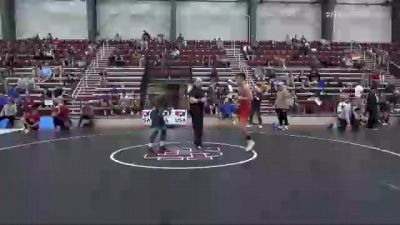 Unlock this video, live events, and more with a subscription!
Get Started
Already a subscriber? Log In
And here's Ridge discussing his 2022 NCAA tournament thus far after winning in the quarterfinals.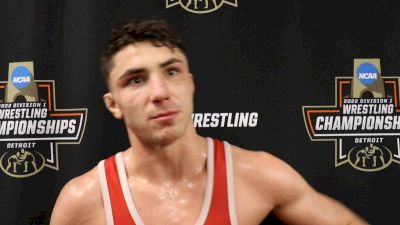 Unlock this video, live events, and more with a subscription!
Get Started
Already a subscriber? Log In
There's way more Ridge Lovett content on our site. Just click his name in the previous sentence and browse around. There's heaps of it!