2022 NWCA All-Star Classic
NWCA All-Star Preview: Matthews vs Woods Rematch To Decide Who's #1
NWCA All-Star Preview: Matthews vs Woods Rematch To Decide Who's #1
Pittsburgh's Cole Matthews puts his #1 ranking on the line against Real Woods, a recent addition to the Hawkeye's lineup, at the NWCA All-Star Classic.
Oct 6, 2022
by Andrew Spey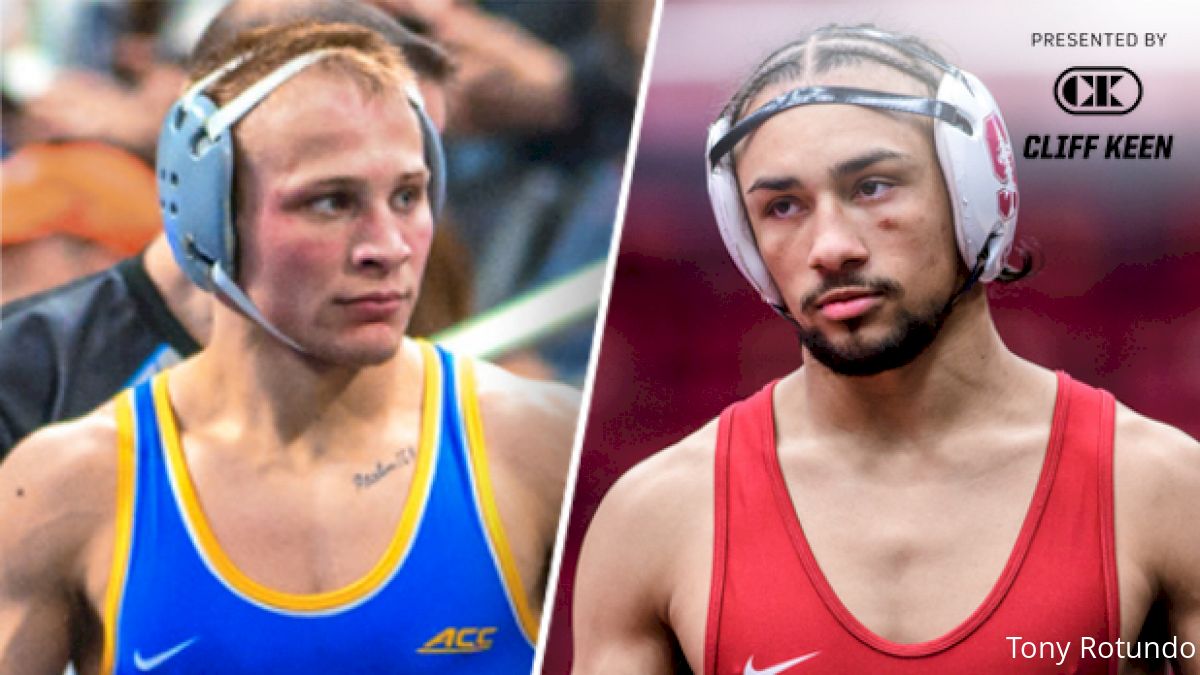 The top four 141-pound placers at the 2022 NCAA Championships have all concluded their collegiate careers, which has propelled last year's fifth and sixth-placers to the top of the rankings, setting up a rematch from that All-American round match between #1 Cole Matthews and #2 Real Woods for the NWCA All-Star Classic.
The one big difference between that match from last March and the one we'll see in Austin on November 22nd is that Woods will be wearing a Hawkeye singlet instead of one from Stanford, as the fifth-year collegian has transferred to Iowa after receiving his degree from Stanford last spring.
You can watch highlights of that very match right here: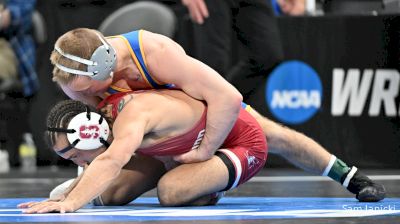 Unlock this video, live events, and more with a subscription!
Get Started
Already a subscriber? Log In
A six-point throw was more than enough points for Matthews in his 7-3 victory over Woods, though anything can happen in a rematch, and Woods has had a long time to think about this result from NCAAs.
Woods and Matthews took different paths before they met up in the medal round in 2022, their first collegiate contest. Both were heavily recruited and ranked on the high school Class of 2018 Big Board, although Woods, at #21, was a decidedly deeper shade of blue-chip compared to Matthews, who checked in on the final list at #79.
Woods hailed from the literal and figurative wrestling desert of New Mexico, a state that has produced just one other All-American in the last fifteen years. The answer to that trivia question is Eric Montoya, who finished in fifth and sixth-place in 2016 and 2017, respectively, for Nebraska. More trivia: Eric is, like Real, from Albuquerque.
Matthews is from the hottest of wrestling hotbeds of Pennsylvania, a state that produced 12 All-Americans just last year.
Matthews stayed home in high school and college, wrestling at Reynolds High School in Western PA, not far from Pittsburgh. Meanwhile, Woods went to high school at Montini Catholic near Chicago and then started his college career on the West Coast at Stanford.
Both redshirted during the 2018-19 season, then qualified for the NCAA tournament the next three seasons, both making the podium for the first time in 2022. Woods was also an NWCA All-American in 2020.
On the endorsement side, Matthews is a Primanti Brothers official athlete.
One day you're just an All-American Wrestler at Pitt. The next day - you're an All-American Wrestler at Pitt and a Primanti Bros. Official Athlete. Welcome to the fam, @ColeMatthews9. pic.twitter.com/gCqUoGnzY5

— Primanti Bros (@primantibros) October 20, 2021
Matthews will also be in Spain later this month competing at the U23 World Championships. Both wrestlers will likely have a light schedule of college competition heading into the All-Star Classic.
Assuming no NCAA losses going into that match, the number one ranking will be on the line for the winner. And what's better than a battle to see who's number one?
Say, that's kind of catchy, which should use that phrase more often.