2022 USMC/USAW Junior and 16U National Championships
5 Big Takeaways From Fargo Day 2
5 Big Takeaways From Fargo Day 2
Fargo day 2 brought the first set of finals and some incredible storylines. Here are five of the top stories from the Fargodome.
Jul 18, 2022
by David Bray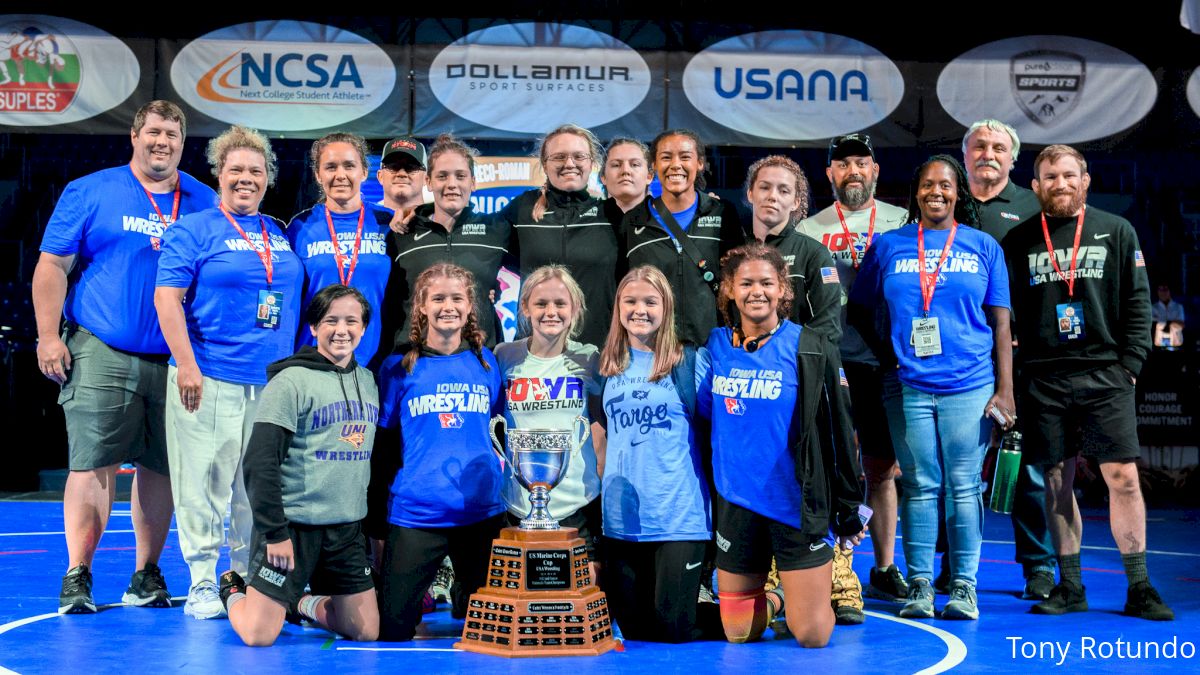 Two days of Fargo are in the books. So far we've seen the finals of the 16U girls division, know who will compete in the 16U boys finals, and have learned a whole lot about Junior freestyle. Here are five big takeaways from the first two days in the dome.
Iowa 16U Girls Wrestling Has Come A Long Way
Entering the 16U girls finals, California had a nine-point lead in the team race and nine girls competing in the All-American round. The team race seemed all but sewn up, especially considering how frequently California wins this event. That didn't stop several other teams from fighting for the crown. Illinois, Pennsylvania, and Iowa all had eight All-Americans in competition, Missouri had nine, Michigan and Minnesota had five, and Colorado had four.
In the end, Iowa, Missouri, and California finished in the top three spots. California's 0-9 record in placing matches allowed Missouri, who went 6-3, and Iowa, who went 4-4, to pass them. It was Iowa who took home the top spot led by 112-pound champ Molly Allen.
Iowa's victory is especially impressive considering their roster size compared to California's. The Hawkeye state sent 18 girls and placed eight. California had an impressive nine All-Americans, but their team was comprised of 39 girls. In the year since Fargo 2021, the University of Iowa added women's wrestling, the state of Iowa sanctioned girls high school wrestling, and their 16U Fargo team climbed from 20th to 1st.
Molly Allen's Fargo finals victory over Karlee Brooks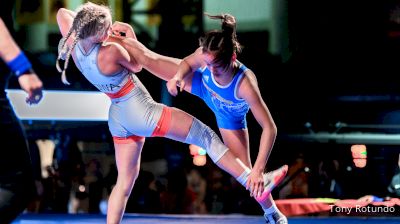 Unlock this video, live events, and more with a subscription!
Get Started
Already a subscriber? Log In
California Is Chasing Pennsylvania In 16U Freestyle
At the conclusion of day 2, the 16U freestyle All-Americans are set, and both Pennsylvania and California have 16 podium spots secured. California will have five wrestlers in the finals tomorrow while Pennsylvania will have 4. Pennsylvania's big advantage (in addition to their __ point lead) is that all 12 of their back-side wrestlers are in the consolation semifinals while California has 11 in the consolations but only 7 in the 3rd through 6th spots.
Iowa's girls today showed that underdogs can prevail, but California would need a massive team effort plus some help from the rest of Pennsylvania's opponents to pull off a victory.
Pennsylvania's four finalists are Keanu Dillard (100 lbs), Vince Bouzakis (138 lbs), Kollin Rath (145 lbs), and Bekhruz Sadriddinov (160 lbs). California's finalists are Michael Romero (100 lbs), Moses Mendoza (113 lbs), Brock Mantanona (132 lbs), Travis Grace (160 lbs), and Adam Farha (220 lbs). The head-to-head finals at 100 lbs and 160 lbs will be particularly important.
16U 120 Is As Good As We Thought
Before Fargo started, the 16U 120-pound bracket was frequently mentioned as one of the deepest in the entire tournament, especially after Anthony Knox, the #1 ranked wrestler at 113 lbs, moved up. That has proven to be the case.
The final at the weight features Fargo, Super 32, and Who's Number One champ Anthony Knox against Ironman champ Marcus Blaze. The rest of the podium includes Cadet World champ Bo Bassett and Fargo finalist Sam Herring among others. Guys like #4 Draegen Orine and #20 Cooper Hilton finished just outside of All-American honors.
Sam Herring and Draegen Orine's quarterfinal showed off the depth of 120 lbs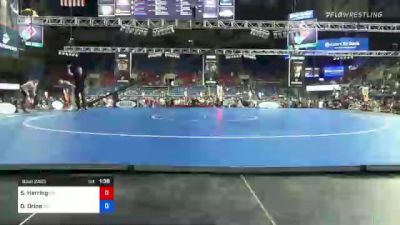 Unlock this video, live events, and more with a subscription!
Get Started
Already a subscriber? Log In
16U Girls Wrestling Is Adding Depth
The quality of wrestling in the 16U girls division is evident to anyone who watched the finals. We had matchups between former Fargo champs and former World medalists in action who couldn't make this year's U17 World Team.
One of the other signs of depth was the success of unranked wrestlers who made deep runs. In fact, three unranked girls made the Fargo finals. Idaho's Joely Slyter finished second at 94 lbs as did Iowa's Skylar Slade at 144 lbs. Arizona's Everest Leydecker won the whole 122-pound bracket and looked like one of the most technical wrestlers in the tournament doing so. Check out her savvy technique in the final below.
Unranked Everest Leydecker wins a Fargo title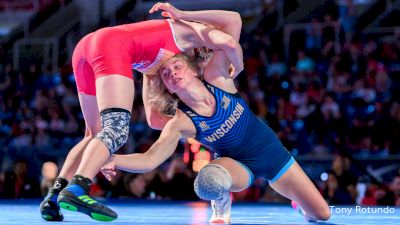 Unlock this video, live events, and more with a subscription!
Get Started
Already a subscriber? Log In
The Raney Bros Are For Real
Last week, Jordyn and Jayden Raney were considered tough guys from Kentucky who added to the depth of their respective brackets. Could they end up on the Fargo podium? Maybe. Now, they've established Raney as a household name.
Jordyn made noise on Saturday by knocking off Cadet World champ Bo Bassett. He followed that up on Sunday by knocking off National Prep finalist Cooper Hilton before narrowly falling to Ironman champ Marcus Blaze. Jayden Raney punched his ticket to the Fargo finals by beating #3 Aaron Seidel, Fargo champ Zane Donley, New York state champ Dunia Sibomana, and Idaho star Kolter Burton. He has teched or pinned his way through the bracket to this point and will see #6 Seth Mendoza in the finals.