Big 12
AJ Ferrari Dismissed From Oklahoma State
AJ Ferrari Dismissed From Oklahoma State
National champion AJ Ferrari has reportedly been released from Oklahoma State's wrestling team.
Jul 13, 2022
by JD Rader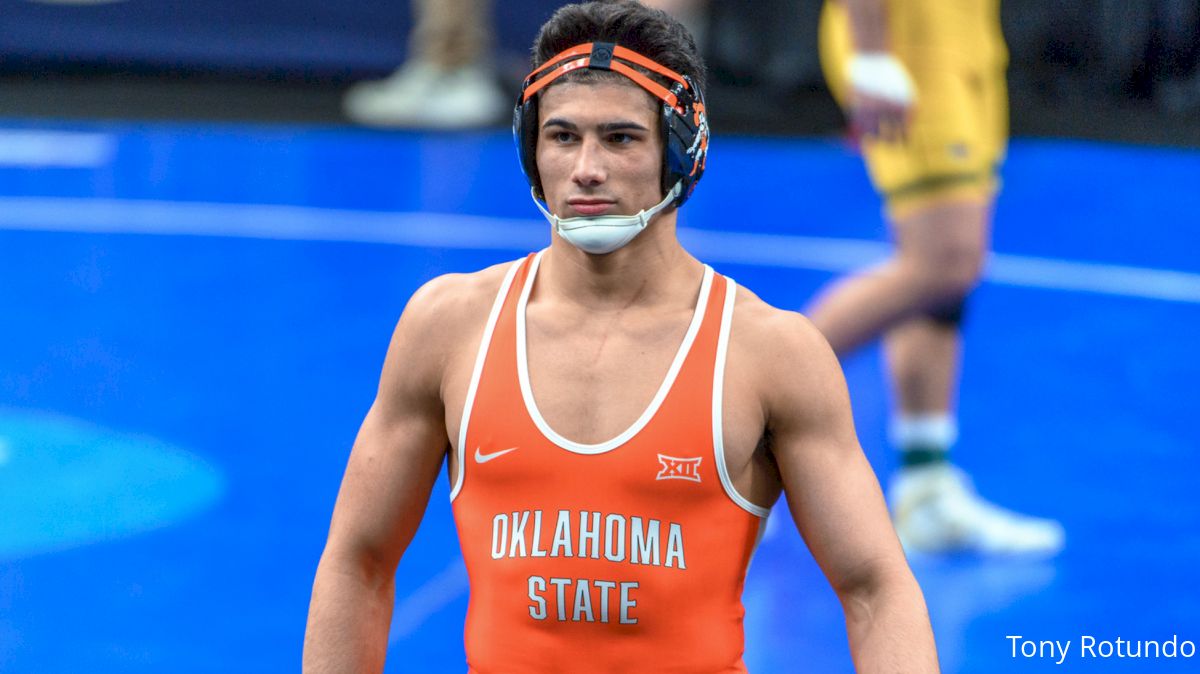 After two seasons at Oklahoma State, AJ Ferrari has been released from the wrestling team according to a report from the O'Colly.
After winning the 197 lbs title as a true freshman in 2021, Ferrari was sidelined last season after undergoing surgery due to injuries suffered during a car accident.
Before his injuries ended his season, Ferrari was 10-0 and ranked #1. His career record through a year and a half sits at 30-1. Coming out of high school, Ferrari was the #10 overall recruit. The Texas native was a Fargo and Ironman champion as well as a Cadet World bronze medalist.
The decision might come as a surprise to Cowboy fans as Ferrari was regularly outspoken on social media about his affinity for Oklahoma State and Stillwater. AJ has two younger brothers, Anthony and Angelo. Anthony was scheduled to be a freshman at Oklahoma State this upcoming season and Angelo is the #2 overall recruit in the class of 2024. David Bray recently caught up with Angelo to talk about his recruitment and while he said he was keeping all options open, he specifically mentioned Oklahoma State, Oklahoma, Arizona State, North Carolina, Minnesota, and Rutgers as programs he's considering.
Ferrari would obviously be a major pickup for any team. The last national champion to transfer, Nick Suriano, repeated as champion this season.
This story is ongoing and will be updated as more information becomes available.