Angelo Ferrari's Recruitment Isn't All About Oklahoma State
Angelo Ferrari's Recruitment Isn't All About Oklahoma State
Angelo Ferrari is one of the top recruits in the class of 2024, and while both of his brothers are at Oklahoma State, his commitment is still up in the air.
Jul 11, 2022
by David Bray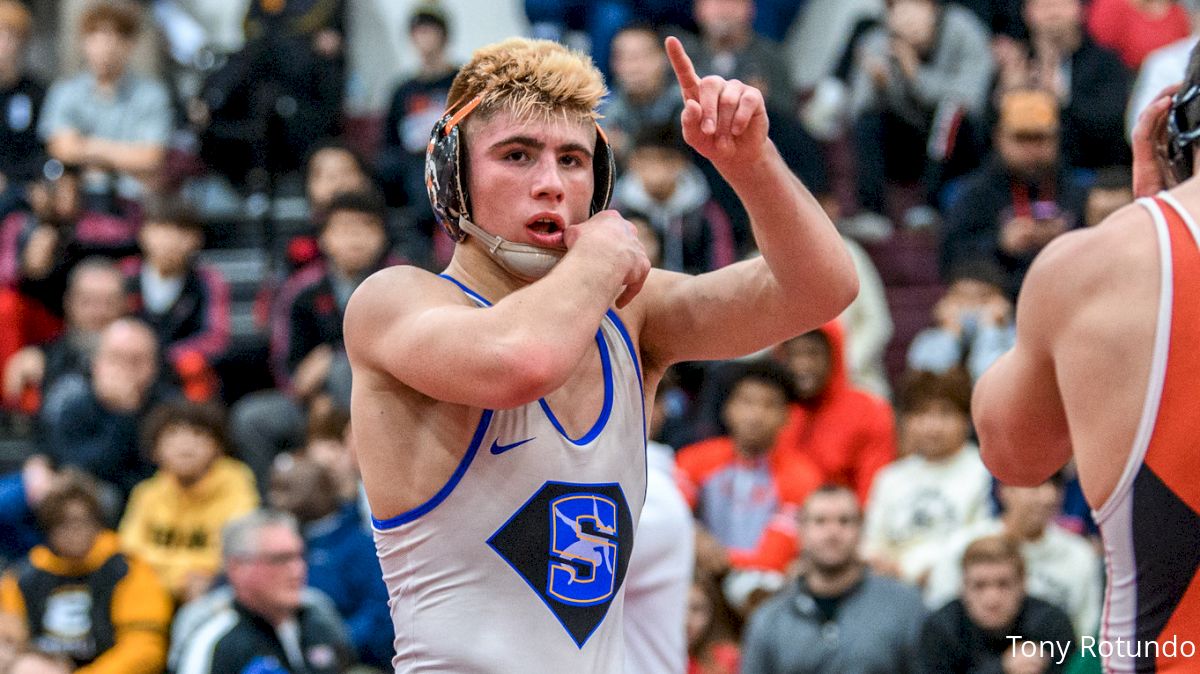 Angelo Ferrari is the second-ranked recruit in the class of 2024 after a highly productive sophomore year. He finished third at Super 32, won Ironman, and was an Oklahoma state champion in one of the toughest brackets in the country. To win that state title, Ferrari had to beat both #6 Jordan Williams and #7 John Wiley, two seniors who have been in the national rankings for years.
Angelo Ferrari's dramatic Oklahoma State final against Jordan Williams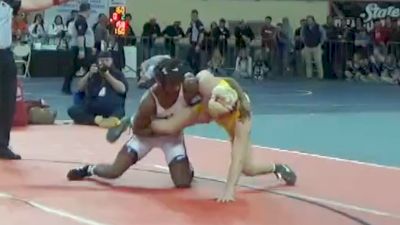 Unlock this video, live events, and more with a subscription!
Get Started
Already a subscriber? Log In
The third Ferrari brother has seen the recruiting process up close twice already when AJ and Anthony, his older brothers, were in the middle of it. AJ is an NCAA champion and the face of the Oklahoma State program where Anthony will be a freshman next year. Maybe that's why not a lot of programs reached out to Anthony on June 15. Coaches may have hesitated to call assuming that Angelo has already made up his mind to follow in his brothers' footsteps. Angelo thinks that's a mistake.
The #2 recruit in the class of 2024 is nowhere close to making his college decision, and all options are on the table. That doesn't mean he isn't considering Oklahoma State. He definitely is, but Angelo plans to take his time, take his visits, and make a decision that is right for him.
Oklahoma State is certainly in the mix. The Cowboy coaching staff was one of the few that called Angelo on June 15, and he has good relationships with those coaches. He also mentioned Oklahoma, Arizona State, North Carolina, Minnesota, and Rutgers as programs he's considering, but he emphasized that his list of prospective schools is anything but final. He's open to all his options.
Oklahoma is an option for Angelo because of the way Nick Heflin approached AJ's recruiting process. Minnesota was one of Anthony's top choices, and Angelo likes what he knows about the Gophers. He's known North Carolina's Coleman Scott since he was a kid, appreciates Zeke Jones, and liked the feel of Rutgers when he attended Scarlet Knights Wrestling Club practices years ago. He's interested in learning more about other programs as well.
Because Angelo has been exposed to several of the country's top high school programs, he's open to learning about various college environments. He and his brothers moved from Blair Academy to Bergan Catholic to Allen to Stillwater where Angelo currently trains. Angelo believes the experience of training in so many elite rooms gives him an advantage when it comes to picking a future college home. That's why he's eager to hear what college coaches have to say and take his official visits over the course of the next year.
Wrestling fans who follow the Ferrari brothers on social media know that the family is extremely close. Despite how closely the Ferraris stick together, Angelo says his brothers are encouraging him to make a decision for himself. They'd love him to be a Cowboy but only if it's the best move for Angelo.
Angelo moved from 152 lbs to 165 lbs this year, and he believes he'll be a good-sized 165-pounder in college. He has two years before he'll have to make that decision, and it's possible he'll get bigger, especially given his love for lifting weights. Lifting is extremely important to Angelo's wrestling training, and he's proud to say that his deadlift is up to 455 lbs.
Angelo Ferrari's Ironman final against Logan Ours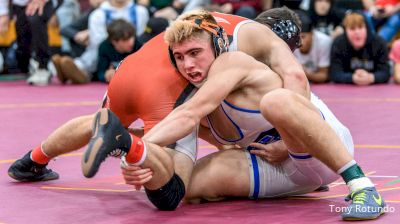 Unlock this video, live events, and more with a subscription!
Get Started
Already a subscriber? Log In