2022 Pan-Am Championships
MFS Pan Am Bracket Reactions, Can Any One Stop Team USA?
MFS Pan Am Bracket Reactions, Can Any One Stop Team USA?
See the top threats trying to prevent Team USA from bringing home 10 gold medals from Mexico.
May 5, 2022
by JD Rader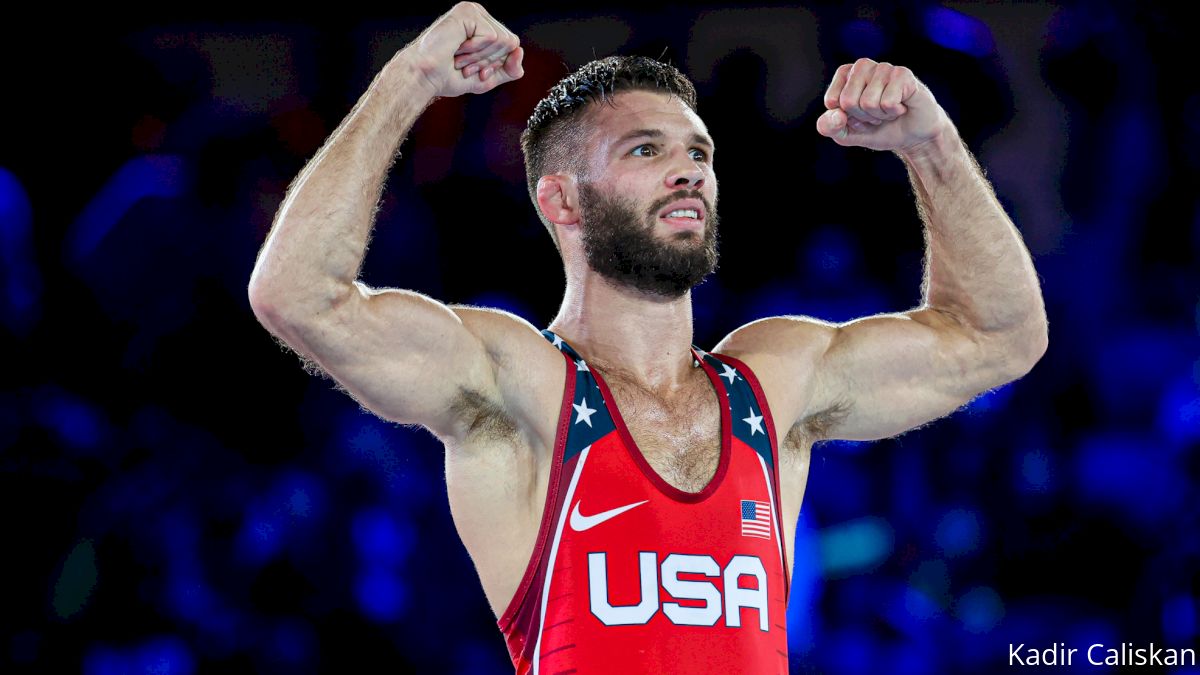 To answer the title of this article, probably not. USA will be a heavy favorite at every weight and I fully expect 10 gold medals from our men's freestyle squad.
Below is a breakdown of the top threats trying to prevent Team USA from going 10 for 10. Brackets are out for the Pan-American Championships and can be found on the UWW website HERE. You can find the schedule HERE.
57 kg: Thomas Gilman
Thomas Gilman gets a bye to the quarterfinals where he'll have the winner of Honduras and Peru. The semifinal is where Gilman will most likely hit Cuba. Gilman and Alexei Alvarez of Cuba met at the 2019 Yarigin, and while Gilman won 10-0, things got a little chippy.
Gilman's win over Alvarez from the 2019 Yarygin (the small slap occurs at 4:55)
Assuming Gilman gets past Alvarez this could set up a final with an American connection in Lehigh Valley RTC athlete Guesseppe Rea of Ecuador, who also got a bye to the quarterfinals.
61 kg: Daton Fix
Only four athletes in this bracket, so a three-man round-robin is t the format. Interestingly, Daton Fix will have former Michigan wrestler Joey Silva first round. Silva was at Michigan from the fall of 2018 to the spring of 2020 but has been somewhat MIA the past two years.
Fix will be a heavy favorite to 10-0 his Canadian and Mexican opponents.
65 kg: Joey McKenna
Joey McKenna is a favorite, but not in the same way Fix is. A bye to the quarterfinals, McKenna should cruise to the semifinals where he'll either see Cuba or Agustín Destribats of Argentina. Destribats was the wrestler who pinned Zain Retherford at 2020 Pan Ams and prevented USA from qualifying the weight for the Olympics. Receiving a bye to the bottom quarterfinal was Sebastian Rivera.
70kg: Zain Retherford
Including Zain Retherford, there are five wrestlers in the 70 kg bracket. The Penn State alum will have with Canada and Brazil before the semifinals. With no Cuba or any wrestler with significant international experience, Retherford should walk through this bracket.
74 kg: Kyle Dake
Kyle Dake's main opposition will be 2011 World silver medalist Franklin Gomez. Gomez and Dake both received byes to the quarterfinals on opposite sides of the bracket. Dake will be the favorite, but Gomez gave Jordan Burroughs all he could handle at the 2019 Pan Ams.
Watch Jordan Burroughs' razor-thin match with Franklin Gomez from 2019 Pan Ams below.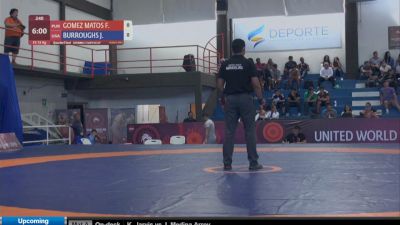 Unlock this video, live events, and more with a subscription!
Get Started
Already a subscriber? Log In
Dake could have a sneaky tough match in the semifinals with Cuba's Franklin Marén. Marén was a 2018 World bronze medalist at 70 kg.
79 kg: Jordan Burroughs
In a five-round round-robin, Jordan Burroughs has matches in the first four rounds and sits out the final round. I only time I expect Burroughs to break a sweat is in warmups.
86 kg: Zahid Valencia
He really didn't need it, but Zahid Valencia couldn't have gotten a better draw. Cuba and Ethan Ramos are on the opposite side. Zahid will have to win two matches to make it to the finals.
92 kg: J'den Cox
J'den Cox will be in a four-person round-robin, meaning he'll have three matches. In order, they will be Canada, Venezuela, and then Mexico. I will be surprised if J'den gives up a point.
97 kg: Kyle Snyder
The only potential tough match for Kyle Snyder will be the Cuban, who's on the opposite side. Arturo Silot was a 2021 Junior Pan Am gold medalist and took 5th at the 2019 Yarygin.
125 kg: Nick Gwiazdowski
The only potential threat to Nick Gwiazdowski is the Cuban, and I only say that because he is relatively unknown. The only information I could find on Ibrain Torres is that he is 25 years old. With no age medals, Gwiz is a heavy odds-on favorite.