EIWA Dual Of The Week 2021-22
Cornell vs Princeton: EIWA Dual Of The Week
Cornell vs Princeton: EIWA Dual Of The Week
Glory vs Vito headline another PACKED weekend of EIWA action.
Feb 3, 2022
by Andrew Spey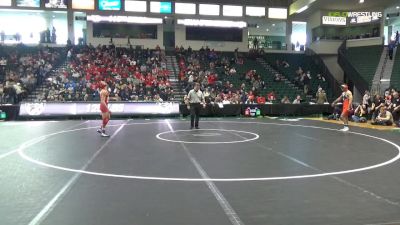 Unlock this video, live events, and more with a subscription!
Get Started
Already a subscriber? Log In
Another action-packed, seam-bursting, screen-exploding weekend of EIWA dual meets is upon us!
Below are all the scheduled duals plus our celebrated EIWA DUAL OF THE WEEK.
---
The dual of the week features a grudge match between two Ancient Eight rivals. Cornell travels to Princeton, NJ on Saturday to take on the Tigers, avenge their loss from 2019, and keep their hopes alive for their 41st Ivy League title in program history.
Cornell vs Princeton
Expected Matchups
125: #2 Vito Arujau, Cornell vs #3 Pat Glory, Princeton
133: HM Dom LaJoie, Cornell vs Nick Masters, Princeton
141: Cole Handlovic, Cornell vs Danny Cole, Princeton
149: #1 Yianni Diakomihalis, Cornell vs Marshall Keller, Princeton
157: HM Hunter Richard vs #6 Quincy Monday, Princeton
165: #7 Julian Ramirez, Cornell vs Jake Marsh, Princeton
174: #10 Chris Foca, Cornell vs Nathan Dugan, Princeton
184: #14 Jonathan Loew, Cornell vs #23 Travis Stefanik, Princeton
197: HM Jacob Cardenas, Cornell vs #17 Luke Stout, Princeton
285: #18 Lewis Fernandes, Cornell vs Matthew Cover, Princeton
Cornell has dominated the Ivy League for most of the last 20 years. There is no separate Ivy League Championship tournament for the six Ivy universities with wrestling programs, however, every Ivy League team wrestles each other in a dual once each season (the most recent exception being the canceled 2020-21 season due to covid).
The winner of the round-robin of competitions is declared Ivy League Champion, and for 17 of the last 18 seasons, that has meant a hoisted trophy for Cornell. But it was Princeton, in the 2018-19 season, that stopped Cornell from making it 18 for 18. That also ended a streak of 95 Ivy league dual meet victories in a row.
That, and other impressive stats and facts on Cornell's recent history compiled by the nice people in Ithaca, can be found here.
Thus, the big storyline to our EIWA DotW is whether or not Cornell can get revenge on Princeton.
That adds extra pressure to the marquee matchup of the bout, #2 Vito Arujau and #3 Pat Glory at 125-pounds. Glory actually was the victor the last time they met, in the 2019 EIWA finals, however Arujau outplaced Glory in the 2019 NCAA Championships, which included a win over Nick Piccininni in the consi semis, whereas Piccininni beat Glory in the championship quarterfinals.
Watch Arujau vs Glory in the EIWA finals: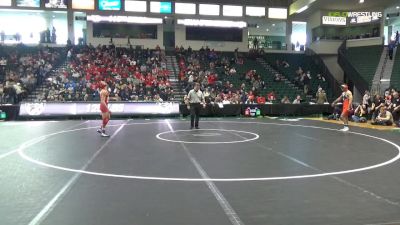 Unlock this video, live events, and more with a subscription!
Get Started
Already a subscriber? Log In
Additionally, Vito pinned Glory when they met for a February dual in 2019.
Although that bout is very much a toss-up, it's also a crucial must-win for the Tigers if they are going to once again take out the perennial Ivy league powerhouse.
Cornell will be favored in most other bouts, with Princeton being strongly favored only at 157. Other toss-ups or near toss-ups are at 141, 184 and 197.
Another wrinkle in the potential lineups will be if Julian Ramirez is good to go after injury-defaulting out of his match last weekend against Josh Ogunsanya of Columbia.
Hopefully, Ramirez is healthy and able to take the mat as this dual has major significance in Ivy League history. We highly recommend everyone watch!
That contest and the entire EWIA schedule for week 14, with links to watch, can be found below.
Friday
Penn at Lehigh
7:00 PM on FloWrestling
One of the most hotly contested bouts of the weekend! We could see ranked matchups at the first 7 weights!
125: #22 Miller, Penn vs #20 Lane, Lehigh
133: #12 Colaiocco, Penn vs #17 Hines, Lehigh
141: #20 Composto, Penn vs #18 McGonagle, Lehigh
149: HM Artalona, Penn vs #22 Bryant, Lehigh
157: #20 Zapf, Penn vs #10 Humphreys, Lehigh
165: #24 Revano, Penn vs #21 Meyer, Lehigh
174: HM Incontera, Penn vs HM Logan, Lehigh
Plus Lehigh has #6 Wood at heavyweight. A lot of toss ups, plus don't forgot, Zapf beat Humphreys earlier this season. Another highly recommended dual to watch!
Here is a video of Zapf beating Humphreys from last November: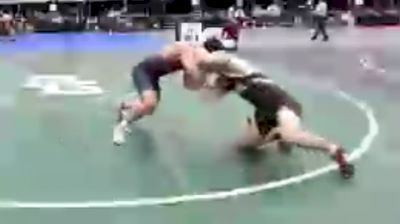 Unlock this video, live events, and more with a subscription!
Get Started
Already a subscriber? Log In
Bucknell at Navy
7:30 PM on ESPN+ (link)
The Bison try to sink Navy. Not literally!
---
Saturday
Cornell at Princeton
1:00 PM on ESPN+ (link)
See above.
Hofstra at Drexel
2:00 PM on FloWrestling
Long Island at Drexel
4:00 PM on FloWrestling
---
Sunday
Sacred Heart at Bloomsburg
1:00 PM
Bloomie will seek to drive a stake into Sacred Heart. Metaphorically speaking!
Cornell at Penn
1:00 PM on ESPN+ (link)
Six potential ranked matchups at 125, 133, 149, 157, 165, and 174. A potential trap dual for Cornell following their showdown with Princeton the day before.
Lehigh at Army
2:00 PM on goarmywestpoint.com (link)
Two of the oldest Eastern rivals from a conference steeped in history (we're talking big-time steepage, like, majorly steeped). 149 will be the headliner if we see Army's #19 Ogunsany #22 Bryant for Lehigh. Hopefully, Bryant is in the lineup, we haven't seen him on the mat for a bit.
American at Bucknell
2:00 PM on YouTube (link)
The Bison want to trample the Eagles to death. But not really, you know what we mean!
Clarion at Navy
2:00 PM
Not sure if this will be streamed online, and if it's not it could be because the dual isn't being held in it's usual location.
Can't wait to be back in Dahlgren on Sunday!

Dual vs Clarion on Sunday at 2pm is FREE for ALL spectators! #GoNavy⚓️ #WinTheBattle pic.twitter.com/YBMUntnZss

— Navy Wrestling (@NavyWrestling) February 1, 2022
Now that's what I call a purdy venue for a wrestling dual.
Columbia at Pittsburgh
2:00 PM on ACCNX (link)
Need a cable TV subscription to watch this one online.
Long Island at Penn
3:30 PM on ESPN+ (link)
The Sharks stick around Philadelphia after their dual with Drexel to go to war with the Quakers, which doesn't make any sense because Quakers are famously known for their pacifist beliefs. But since we're talking about sports and not real war it actually does make sense.
Princeton at Rider
4:00 PM on ESPN+ (link)
This trophy is on the line!
It's a big weekend in NJ for the Broncs! Thursday night we travel to Rutgers to take on the Scarlet Knights and Sunday host the Princeton Tigers in Alumni Gym.

Thank you to Mark Bossie, a huge NJ wrestling supporter, who created and donated these to keep the NJ rivalries alive. pic.twitter.com/3nFdchg2kR

— Rider Wrestling (@RiderWrestling) February 2, 2022
The one on the left we mean!
Cornell at Drexel
5:00 PM on FloWrestling