2022 Southern Scuffle
Five Fire Scuffle QF Matchups You Must Watch
Five Fire Scuffle QF Matchups You Must Watch
Five insanely good quarterfinals from the Southern Scuffle that you need to watch!
Jan 1, 2022
by Andrew Spey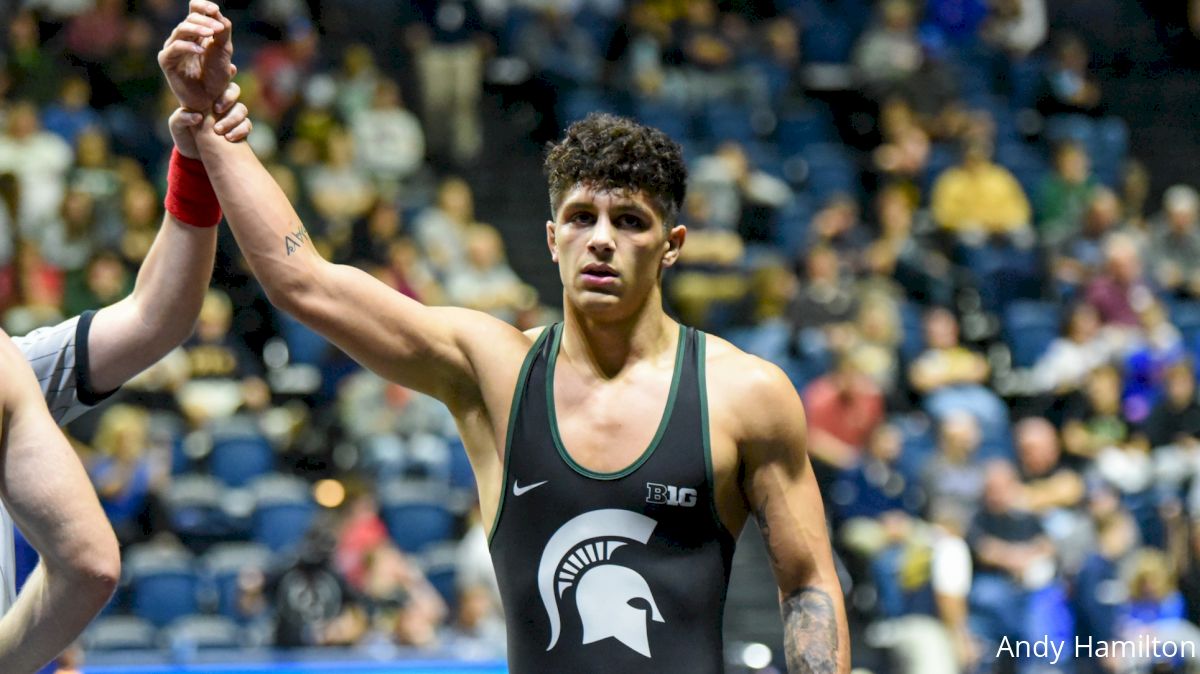 The Southern Scuffle is humming along in Chattanooga as the first day of 2022 brings with it another slate of excellent college wrestling.
Results for the Round of 16 can be found here, and full brackets are here.
The quarterfinal round starts at 7:00 PM. Here are five of our most anticipated matchups.
125: #13 Noah Surtin, Missouri vs Drake Ayala, Iowa
Surtin is on a hot streak, having won seven of eight bouts this year. True freshman Drake Ayala is still in redshirt and is looking at his toughest test yet on the collegiate level.
---
141: #12 Allan Hart, Missouri vs Wyatt Henson, Iowa
Like Ayala, Henson is another highly touted blue-chip recruit still in redshirt during his first season at Iowa. Like Surtin, Hart is a highly ranked returning national qualifier for Mizzou.
---
149 #11 Josh Finesilver, Duke vs Cody Chittum, Unattached
Local Tennessean and High school senior Cody Chittum will be furthering his academic and athletic career at Minnesota next year. Gopher fans will get a good look at the future as he takes on Duke's three-time NCAA qualifier Josh Finesilver, one of two Finesilver brothers in the quarterfinals for the Ble Devils.
---
157: #24 Chase Saldate, Michigan State vs Joe Lee, Penn State
Joe Lee's path back to the Penn State starting lineup goes through Chattanooga. Chase Saldate, Sparty's returning national qualifying true sophomore by way of California, is the next opponent on that path.
---
165: #12 Peyton Hall, West Virginia vs Pat Kennedy, Iowa
Pat Kennedy is another highly regarded Hawkeye redshirt plying his skills in McKenzie Arena. Kennedy threw 25 points on the board while tech-falling his first opponent before receiving a medical forfeit in the Round of 16. Nationally ranked Peyton Hall is undefeated on the season, outscoring his first two opponents 18-3.