2022 Southern Scuffle
Southern Scuffle Preseeds Are Out
Southern Scuffle Preseeds Are Out
The top 8 preseeds in each weight class have been released for the prestigious annual college wrestling tournament.
Dec 31, 2021
by Andrew Spey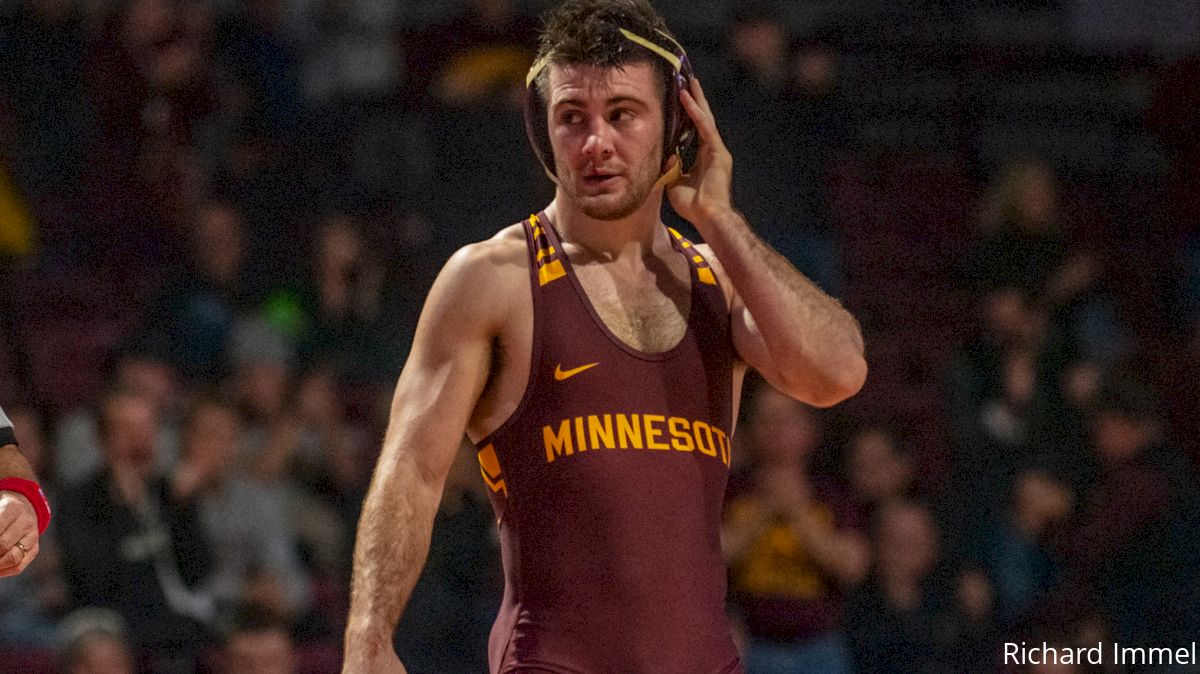 It's New Yera's Eve! Which means it's also the eve of the Southern Scuffle! Which means it's about that time to check out the preseeds to this prestigious annual college tournament!
Jan 1-2, 2022, 3:00 PM UTC
Entries are subject to change (especially in these times of abundant caution). Also please note that wrestlers may compete unattached, and redshirting or non-starting wrestlers will not be featured in our NCAA D1 Rankings.
125 Pounds
| | | | |
| --- | --- | --- | --- |
| PRESEED | RANK | NAME | SCHOOL |
| 1 | 7 | Killian Cardinale | West Virginia |
| 2 | 9 | Pat McKee | Minnesota |
| 3 | 13 | Noah Surtin | Missouri |
| 4 | 21 | Fabian Gutierrez | Chattanooga |
| 5 | | Caleb Smith | Appalachian State |
| 6 | | Reece Witcraft | Oklahoma St |
| 7 | HM | Tristan Daugherty | Buffalo |
| 8 | | Eddie Ventresca | Virginia Tech |
133 Pounds
| | | | |
| --- | --- | --- | --- |
| PRESEED | RANK | NAME | SCHOOL |
| 1 | 13 | Rayvon Foley | Michigan State |
| 2 | 17 | Chance Rich | CSU-Bakersfield |
| 3 | | Codi Russell | Appalachian State |
| 4 | 23 | Jake Gliva | Minnesota |
| 5 | HM | Kellyn March | North Dakota St |
| 6 | 24 | Jackson Disario | Stanford |
| 7 | | Richie Koehler | Rider |
| 8 | | Sean Carter | Appalachian State |
141 Pounds
| | | | |
| --- | --- | --- | --- |
| PRESEED | RANK | NAME | SCHOOL |
| 1 | 6 | Clay Carlson | South Dakota St |
| 2 | 7 | Andrew Alirez | Northern Colorado |
| 3 | 13 | Real Woods | Stanford |
| 4 | 12 | Allan Hart | Missouri |
| 5 | | Dusty Hone | Oklahoma St |
| 6 | HM | Angelo Martinoni | CSU-Bakersfield |
| 7 | | Dylan Droegemueller | North Dakota St |
| 8 | | Cody Phippen | Air Force |
149 Pounds
| | | | |
| --- | --- | --- | --- |
| PRESEED | RANK | NAME | SCHOOL |
| 1 | 6 | Jaden Abas | Stanford |
| 2 | 9 | Jonathan Millner | Appalachian State |
| 3 | 11 | Josh Finesilver | Duke |
| 4 | 20 | Josh Edmond | Missouri |
| 5 | | Alex Madrigal | George Mason |
| 6 | HM | Zach Price | South Dakota St |
| 7 | | Victor Voinovich | Oklahoma St |
| 8 | | Chris Sandoval | Northern Colorado |
157 Pounds
| | | | |
| --- | --- | --- | --- |
| PRESEED | RANK | NAME | SCHOOL |
| 1 | 5 | Brayton Lee | Minnesota |
| 2 | | Brock Mauller | Missouri |
| 3 | 8 | Jared Franek | North Dakota St |
| 4 | 17 | Jarrett Jacques | Missouri |
| 5 | 24 | Chase Saldate | Michigan State |
| 6 | | Joe Lee | Penn State |
| 7 | | AJ Kovacs | North Carolina St |
| 8 | HM | Dazjon Casto | The Citadel |
165 Pounds
| | | | |
| --- | --- | --- | --- |
| PRESEED | RANK | NAME | SCHOOL |
| 1 | 3 | Keegan O'Toole | Missouri |
| 2 | 2 | Shane Griffith | Stanford |
| 3 | 7 | Luke Weber | North Dakota St |
| 4 | 12 | Peyton Hall | West Virginia |
| 5 | 15 | William Formato | Appalachian State |
| 6 | 16 | Thomas Bullard | North Carolina St |
| 7 | HM | Andrew Sparks | Minnesota |
| 8 | HM | RJ Mosley | Gardner-Webb |
174 Pounds
| | | | |
| --- | --- | --- | --- |
| PRESEED | RANK | NAME | SCHOOL |
| 1 | 8 | Matt Finesilver | Duke |
| 2 | 12 | Cade DeVos | South Dakota St |
| 3 | 14 | Mickey O'Malley | Drexel |
| 4 | 17 | Peyton Mocco | Missouri |
| 5 | HM | Tyler Eischens | Stanford |
| 6 | HM | Triston Wills | UA- Little Rock |
| 7 | HM | Thomas Flitz | Appalachian State |
| 8 | | Scott Joll | West Virginia |
184 Pounds
| | | | |
| --- | --- | --- | --- |
| PRESEED | RANK | NAME | SCHOOL |
| 1 | 12 | Jon Loew | Cornell |
| 2 | 8 | Hunter Bolen | Virginia Tech |
| 3 | 16 | Jeremiah Kent | Missouri |
| 4 | | Isaiah Salazar | Minnesota |
| 5 | 21 | Layne Malczewski | Michigan State |
| 6 | 24 | Kyle Cochran | Maryland |
| 7 | HM | Cade King | South Dakota St |
| 8 | | Matthew Waddell | Chattanooga |
197 Pounds
| | | | |
| --- | --- | --- | --- |
| PRESEED | RANK | NAME | SCHOOL |
| 1 | 6 | Rocky Elam | Missouri |
| 2 | | Michael Beard | Penn State |
| 3 | 15 | Owen Pentz | North Dakota St |
| 4 | HM | Cam Caffey | Michigan State |
| 5 | HM | Michaial Foy | Minnesota |
| 6 | HM | Tanner Sloan | South Dakota St |
| 7 | 24 | Alan Clothier | Northern Colorado |
| 8 | HM | Jaron Smith | Maryland |
285 Pounds
| | | | |
| --- | --- | --- | --- |
| PRESEED | RANK | NAME | SCHOOL |
| 1 | 13 | Wyatt Hendrickson | Air Force |
| 2 | 18 | Lewis Fernandes | Cornell |
| 3 | 19 | Michael Wolfgram | West Virginia |
| 4 | 22 | Brandon Metz | North Dakota St |
| 5 | 23 | AJ Nevills | South Dakota St |
| 6 | | Hunter Catka | Virginia Tech |
| 7 | 20 | Owen Trephan | North Carolina St |
| 8 | | Deonte Wilson | North Carolina St |
Projected Team Scores Based Only On Preseeds That You Shouldn't Take Too Seriously And Are For Just For Fun
| | |
| --- | --- |
| Missouri | 133 |
| Minnesota | 77.5 |
| South Dakota St | 70.5 |
| North Dakota St | 69.5 |
| Stanford | 68.5 |
| Appalachian State | 61.5 |
| Michigan State | 52.5 |
| West Virginia | 51.5 |
| Cornell | 36 |
| Duke | 33.5 |
| Virginia Tech | 30.5 |
| Northern Colorado | 28 |
| North Carolina St | 27.5 |
| Oklahoma St | 25.5 |
| Penn State | 25 |
| CSU-Bakersfield | 25 |
| Chattanooga | 18 |
| Maryland | 14.5 |
| Drexel | 13.5 |
| George Mason | 10 |
| UA- Little Rock | 9 |
| Rider | 6.5 |
| Buffalo | 6.5 |
| The Citadel | 5.5 |
| Gardner-Webb | 5.5 |
2022 Pre-Seeds - 𝟏𝟐𝟓 𝐏𝐎𝐔𝐍𝐃𝐒#LetsScuffle x @NCAAWrestling pic.twitter.com/ElP2L3otbw

— Southern Scuffle (@LetsScuffle) December 31, 2021
𝟏𝟑𝟑 𝐏𝐎𝐔𝐍𝐃𝐒#LetsScuffle x @NCAAWrestling pic.twitter.com/H1F84icbNp

— Southern Scuffle (@LetsScuffle) December 31, 2021
𝟏𝟒𝟏 𝐏𝐎𝐔𝐍𝐃𝐒#LetsScuffle x @NCAAWrestling pic.twitter.com/K9GUdIamOe

— Southern Scuffle (@LetsScuffle) December 31, 2021
𝟏𝟒𝟗 𝐏𝐎𝐔𝐍𝐃𝐒#LetsScuffle x @NCAAWrestling pic.twitter.com/d6cUfnnQei

— Southern Scuffle (@LetsScuffle) December 31, 2021
𝟏𝟓𝟕 𝐏𝐎𝐔𝐍𝐃𝐒#LetsScuffle x @NCAAWrestling pic.twitter.com/qUcsZYxt60

— Southern Scuffle (@LetsScuffle) December 31, 2021
𝟏𝟔𝟓 𝐏𝐎𝐔𝐍𝐃𝐒#LetsScuffle x @NCAAWrestling pic.twitter.com/rYUBgBkVtg

— Southern Scuffle (@LetsScuffle) December 31, 2021
𝟏𝟕𝟒 𝐏𝐎𝐔𝐍𝐃𝐒#LetsScuffle x @NCAAWrestling pic.twitter.com/x9s7Hq1jj1

— Southern Scuffle (@LetsScuffle) December 31, 2021
𝟏𝟖𝟒 𝐏𝐎𝐔𝐍𝐃𝐒 #LetsScuffle x @NCAAWrestling pic.twitter.com/C8dpVUNscI

— Southern Scuffle (@LetsScuffle) December 31, 2021
𝟏𝟗𝟕 𝐏𝐎𝐔𝐍𝐃𝐒#LetsScuffle x @NCAAWrestling pic.twitter.com/I6VmUslemB

— Southern Scuffle (@LetsScuffle) December 31, 2021
𝟐𝟖𝟓 𝐏𝐎𝐔𝐍𝐃𝐒#LetsScuffle x @NCAAWrestling pic.twitter.com/NQnrG2HrBn

— Southern Scuffle (@LetsScuffle) December 31, 2021