2022 Arizona State vs Michigan
ASU & Michigan Set To Wrestle January 3rd On FloWrestling
ASU & Michigan Set To Wrestle January 3rd On FloWrestling
Arizona State and Michigan will bring their talents to Austin, Texas for a non-conference showdown live on FloWrestling.
Nov 19, 2021
by David Bray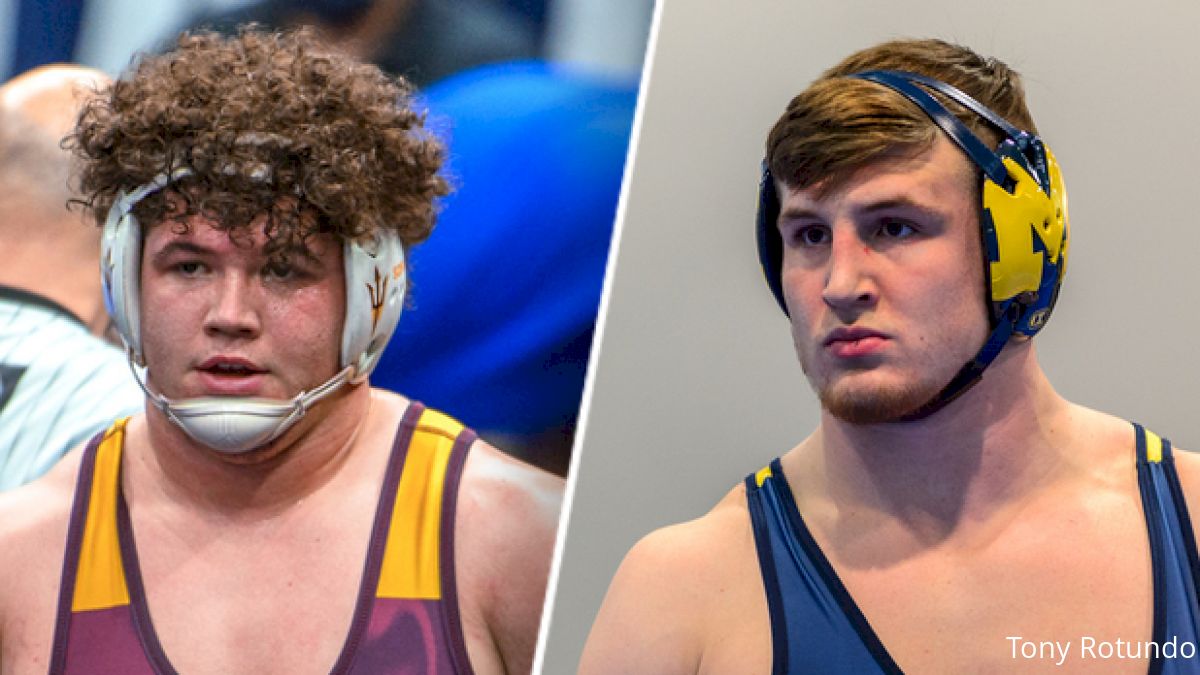 Two of the nation's top trophy contending teams are set to square off live on FloWrestling on January 3rd in Austin, Texas. Nearly every starter on these teams is ranked which creates a must-watch matchup with serious post-season implications.
The lineups for Michigan and Arizona State, last year's fifth and fourth place finishing teams, are stacked. Here are the lineups we could see:
125: #4 Brandon Courtney, ASU vs #18 Jack Medley, Michigan
133: #7 Michael McGee, ASU vs #16 Dylan Ragusin, Michigan
141: #19 Jesse Vasquez, ASU vs #5 Stevan Micic, Michigan
149: #4 Kyle Parco, ASU vs HM Kanen Storr, Michigan
157: #4 Jacori Teemer, ASU vs #8 Will Lewan, Michigan
165: #8 Anthony Valencia, ASU vs #13 Cam Amine, Michigan
174: Zane Coleman, ASU vs Max Maylor, Michigan
184: Josh Nummer, ASU vs #2 Myles Amine, Michigan
197: #9 Kordell Norfleet, ASU vs #8 Patrick Brucki, Michigan
285: #4 Cohlton Schultz vs #2 Mason Parris, Michigan
Fans interested in seeing the #3 Sun Devils vs the #4 Wolverines in person can purchase tickets until they're sold out. Seating is limited, so act fast.