2021 Cliff Keen Las Vegas Invitational
Top Potential Matches At 2021 CKLV
Top Potential Matches At 2021 CKLV
A breakdown of the top matches at the 2021 Cliff Keen Las Vegas Invitational.
Nov 22, 2021
by Jon Kozak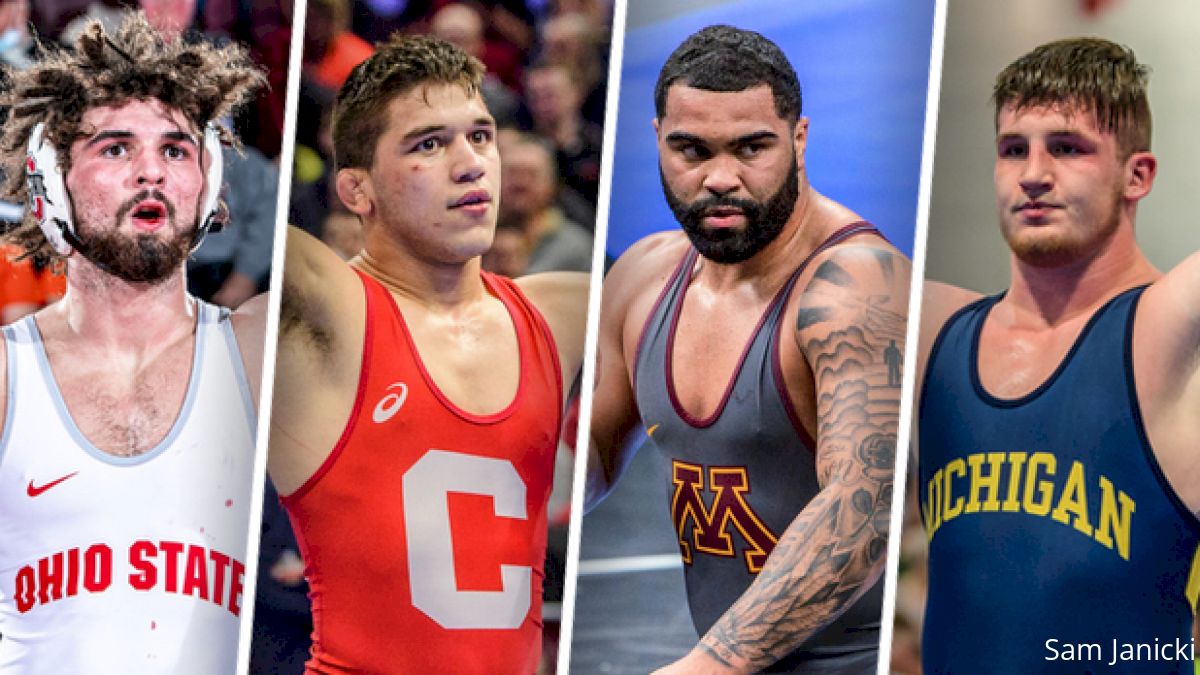 The CKLV is the biggest early-season college tournament and is LOADED with some of the country's top programs. There will be a number of ranked wrestlers at every weight but take a look below at five of the best potential matches that could go down December 3rd-4th in Vegas.
133 - #4 Vito Arujau (Cornell) vs #6 Chris Cannon (Northwestern)
Vito Arujau has moved up to 133 and is immediately in title contention with the likes of Roman Bravo-Young, Daton Fix, and Austin DeSanto. Cannon, a 7th place finisher at NCAAs last season, will be the first major test for Vito up at 133. At 2021 NCAAs, Cannon's most impressive wins were over All-Americans Louie Hayes (11-3 MD) and Michael McGee (pin). It's been over 2 years since Vito secured 4th place All-American honors at NCAAs and this match against Cannon will be a great measuring stick for where Arujau stands in the 133-pound field.
Prediction: Arujau by decision
149 - #1 Yianni Diakomihalis (Cornell) vs #2 Sammy Sasso (Ohio State)
Yianni and Sasso have never met in college but have a pretty extensive history when you include their freestyle and high school careers. Each time, Yianni has come out on top in convincing fashion. Most recently Yianni teched Sasso 12-2 at the RTC Cup in December of 2020. While Sasso's style is more conducive to folkstyle, Yianni has proven to be slightly better and should be a favorite if they meet in Vegas.
On top of Yianni and Sasso, #4 Yahya Thomas, #6 Jaden Abas, and #11 Ridge Lovett should also be in the field. Any of those competitors could make the finals and spoil the #1 vs #2 matchup.
Prediction: Diakomihalis by decision
2020 RTC Cup: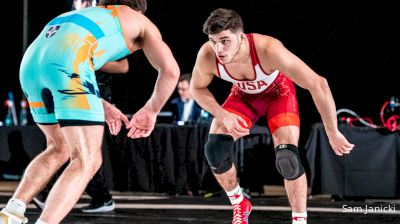 Unlock this video, live events, and more with a subscription!
Get Started
Already a subscriber? Log In
2016 Journeyman (High School):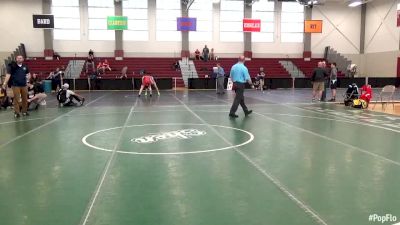 Unlock this video, live events, and more with a subscription!
Get Started
Already a subscriber? Log In
157 - #2 Ryan Deakin (Northwestern) vs # 6 Quincy Monday
Two-time All-American Ryan Deakin has been one of the country's top 157-pound wrestlers for the past three seasons. It's also been three years since Deakin beat Quincy Monday at the 2018 Midlands, 5-2. Since then, Monday has jumped levels and looked outstanding in his 9-5 win over #7 Kaleb Young in Princeton's dual against Iowa. The CKLV will show us just how much better Monday has gotten and whether or not he's ready to challenge for a national title.
Along with Deakin and Monday, Brayton Lee and Peyton Robb will also be top competitors at 157 in Vegas. Lee, a 6th place finisher at 2021 NCAAs, has never wrestled Monday and lost twice to Deakin last season. However, Lee looked incredible in his recent win over returning All-American Wyatt Sheets. Peyton Robb has been outstanding this year defeating NCAA Champion Austin O'Connor and going to overtime with defending champ David Carr. 157 has the potential to be the most unpredictable weight in Vegas and could show us who's a true title contender this year.
Prediction: Monday by decision
165 - #4 Shane Griffith (Stanford) vs #2 Evan Wick (Cal Poly)
This match will tell us a lot about the landscape in the top tier at 165. Evan Wick sat out last season to focus primarily on freestyle but is an incredible folkstyle wrestler. Shane Griffith is the defending national champ and could use the CKLV to get back on track after his surprising loss to Julian Ramirez. These two have never met in college and the match should be highly competitive. Will Wick's folkstyle tricks work on Griffith? Or is Griffith too savvy and technical for Wick? Right now I give a slight edge to Griffith but am fascinated to see this one go down.
After Wick and Griffith, 165 is deep at CKLV. Griffith will have his chance to get revenge on Cornell's Julian Ramirez. Carson Kharchla, Luke Weber, and Demetrius Romero will also be in this field and could challenge the top dogs in Vegas.
Prediction: Griffith by decision
285 - #1 Gable Steveson (Minnesota) vs #2 Mason Parris (Michigan)
The heavyweight king is back to defend his crown! Gable Steveson is far and away the best 285 pound wrestler in the NCAA (and world) and Mason Parris is the current #1 contender. The finals of the CKLV should give us a rematch of last season's NCAA final and should tell us if Gable will continue his dominance. Up to this point, Steveson is 3-0 in his career against Mason Parris and even majored Parris in the 2021 Big Ten Finals (12-4). Parris will be a huge underdog in the match against Steveson but this early season bout will tell both us and Parris if he's made up any ground on the world's best heavyweight.
Prediction: Gable by decision
Highlights of the 2021 NCAA Finals match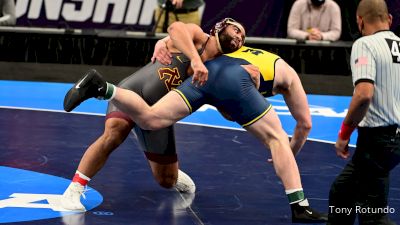 Unlock this video, live events, and more with a subscription!
Get Started
Already a subscriber? Log In
CLICK HERE to see every ranked wrestler who could compete at the CKLV.