Luther Open 2021
NCAA Week 2 Round-Up
NCAA Week 2 Round-Up
The biggest stories from the second week of the 2021-2022 college wrestling season.
Nov 15, 2021
by Jon Kozak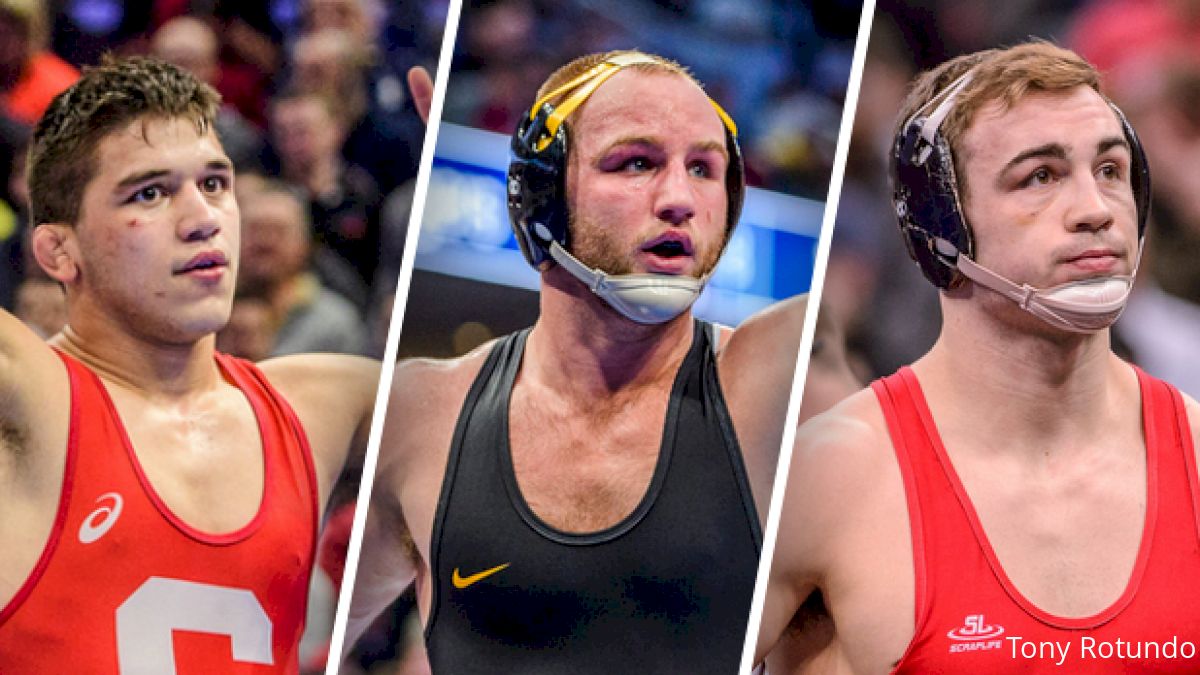 Lineup battles, upsets, and more were on display in the second week of NCAA wrestling. Take a look at the biggest stories from this past week in wrestling.
Penn State's Lineup Questions
Penn State opened their season with dominant dual wins over Sacred Heart (47-3) and Oregon State (37-7). There was never a question whether or not the Nittany Lions would win either dual but questions remain surrounding their starters at 125, 157, 165, and 197. Max Dean did get the start at 197 but is Michael Beard still in the running for the starting job? Will Joe Lee cut down to 157? Will Alex Facundo be pulled from redshirt and go right away at 165? Drew Hildebrandt is enrolled (we think) but when will we see him in a Penn State singlet? We don't have the answers to any of those questions yet but watching Penn State's lineup battles will be one of the more intriguing stories of the collegiate season.
Whiting Beats Assad
Last weekend we saw top high school wrestlers Nick Feldman, Caleb Henson, and Ryan Crookham find success at college opens. That trend continued this weekend with Clayton Whiting's win over Abe Assad at the Luther Open. Whiting, a Missouri commit, is currently a senior and ranked 5th at 182 and #38 on our class of 2022 big board. Not only does this up Whiting's stock, but also suggests Nelson Brands might be in the driver's seat to win the starting job for Iowa at 184.
Whiting and Assad's Match From the Luther Open: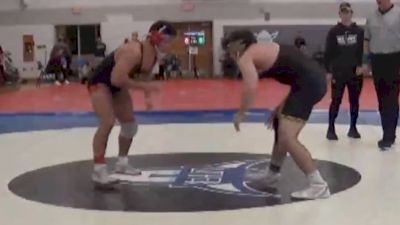 Unlock this video, live events, and more with a subscription!
Get Started
Already a subscriber? Log In
AJ Ferrari Ready To Defend Title
Nick Stemmet and AJ Ferrari promoted their match in the Stanford-Oklahoma State dual exceptionally through their online trash-talk. Ferrari controlled the match from start to finish and won a dominant, 16-3 major decision. The real story in Ferrari's opening match of the season was that he looked 100% healthy. With all of the attention Ferrari draws to himself in self-promotion off the mat, it's easy to forget how impressive Ferrari's wrestling skills are. Max Dean and Braxton Amos will be new challenges for Ferrari to solve this year, but there's no doubt that AJ Ferrari is THE favorite to defend his title at 197 pounds.
197 I AJ picks up where he left off in dominating fashion as he opens this season with a 16-3 major decision.

OSU 25, Stanford 7#DynastyDefined I #GoPokes pic.twitter.com/oCY5cOfWg5

— OSU Cowboy Wrestling (@CowboyWrestling) November 13, 2021
Kennedy Right There With Marinelli
Rumors swirled around Patrick Kennedy being able to challenge two-time All-American Alex Marinelli for his starting job. Coach Brands added to that speculation in a recent interview when he alluded to Kennedy, and other freshman, "not waiting around" for the seniors ahead of them in the lineup. We had the question answered this weekend between Kennedy and Marinelli when they met in the finals of the Luther Open. The match was largely uneventful - the score was 1-1 with 30 seconds remaining until Marinelli got to a body lock and secured a takedown. It would be hard to imagine Kennedy unseating Marinelli, but the showing from Kennedy shows Iowa's depth at 165 and builds excitement for Kennedy's future.
Marinelli and Kennedy's match from the Luther Open: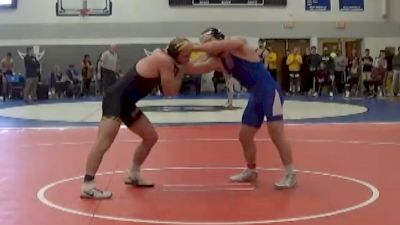 Unlock this video, live events, and more with a subscription!
Get Started
Already a subscriber? Log In
Arizona State Dominates
The Sun Devils' talent was on full display at the App State invitational as they came away with 8 champions. Most of Arizona State's champs were expected to win but Jesse Vasquez and Kyle Parco's performances stand out. Vasquez recorded 3 bonus point wins and, although he has a redshirt available, he looks to be the Sun Devils' best option at 141 this year.
Last season Kyle Parco was one of the country's biggest surprise All-Americans for Fresno State. Now at ASU, Parco showed he is still one of the top 149 pound wrestlers in the country with his finals pin against App State's All-American #9 John Millner. Arizona State will need Parco to continue this success if they hope to repeat last season's trophy-winning performance at NCAA's.
Also from ASU, check out this takedown from Anthony Valencia!
Takedown of the Week. 🔥🌪@FloWrestling @ASUWrestling pic.twitter.com/Roqfeel8Mo

— Carolinatakedowntalk (@CarTakedowntalk) November 15, 2021
Yianni to 149?
Most of Cornell's lineup was in action at the Bearcat Open (Full Brackets Here) with the exception of Vito Arujau and Yianni Diakomiahlis. In their place at 125 and 141 were Greg Diakomihalis and Josh Saunders respectively. Saunders took an early loss (to McKenzie Bell) but battled back to the 5th place match before forfeiting. Greg D. made the finals but lost in overtime to Navy's HM Jacob Allen, 7-5. Both Greg D. and Josh Saunders look like solid options for Cornell which might result in Vito and Yianni moving up in weight. It's still all speculation but we could have our answer this Saturday when Cornell duals Stanford.
For full box-scores of week 2 in NCAA wrestling check out our NCAA D1 box scores here.