NCAA Watch Party: Penn State & Ok St Season Openers
6 Reasons To Follow The Oregon State-Penn St. Dual On Saturday
6 Reasons To Follow The Oregon State-Penn St. Dual On Saturday
Here are a few reasons you should be interested in the upcoming Oregon State-Penn State dual on November 13.
Nov 10, 2021
by Kyle Klingman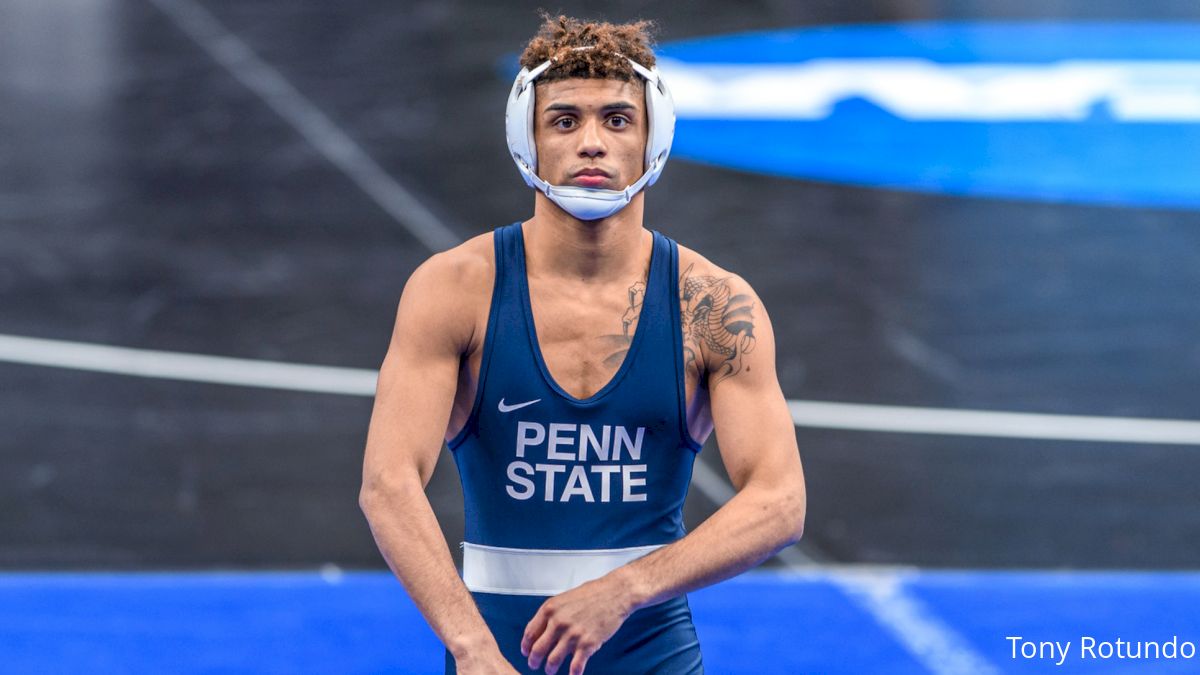 Oregon State faces Penn State on Saturday, November 13 at 7 p.m. Eastern in Manheim, Pennsylvania. You can follow the dual during FloWrestling's watch party, or you can keep up to date with our live blog.
Here are six reasons you should be interested in this match-up.
The Beavers Have A Dam Tough November Schedule
Chris Pendleton isn't backing away from tough competition as he enters his second season as Oregon State's head coach. The #31 Beavers have already faced #39 Campbell and #33 Lehigh, but their next two duals will test their mettle.
In addition to facing #2 Penn State this weekend in Pennsylvania, Oregon State heads to Iowa City to face #1 Iowa on November 27. That's in addition to competing in the Journeymen/Defense Soap Collegiate Classic on Sunday, November 14 in Manheim. The tournament will be streamed LIVE on FloWrestling.
Gas Tank Gary
Oregon State senior Gary Traub sits at #21 in the 285-pound rankings but he's somewhere near the top in the pound-for-pound popularity rankings. Traub earned the nickname "Gas Tank Gary" when he wrestled at Ohio State for — you guessed it — his gas tank.

As a Buckeye, he qualified for the 2020 NCAA Championships that were canceled due to COVID so he'd like another crack at the podium this season. "Gas Tank Gary" picked up a technical fall over Campbell's Chad Nix then dropped a 4-3 match to Lehigh's #13 Jordan Wood. Traub will likely face #5 Greg Kerkvliet during the Penn State dual.
This fan-favorite is down to his final college season — so it makes sense to follow along.
Penn State's Line-up
Penn State begins its season with duals against Sacred Heart and Oregon State on November 13. The Nittany Lions have won eight of the past 10 contested NCAA Championships and have a team that can contend again this season. They have four returning NCAA champions, an NCAA finalist, and two additional All-Americans currently on the team following a second-place finish at the 2021 NCAA Championships.
Line-ups are a revolving door, but it's fun to think about who might be starting for Penn State this weekend. Here is one possibility.
125: Brandon Meredith
133: Roman Bravo-Young
141: Nick Lee
149: Beau Bartlett
157: Joe Lee
165: Mason Manville
174: Carter Starocci
184: Aaron Brooks
197: Max Dean
285: Greg Kerkvliet
Into The Great Wide Open
While the above is a potential line-up for this weekend, there are plenty of spots up for grabs. None is more wide open than 125 pounds. Sanderson listed off a handful of possibilities during Penn State media day, including returning national qualifier Robbie Howard, Baylor Shunk, Bucknell transfer Jake Campbell, Brandon Meredith, Marco Vespa, and Gary Steen.
The 197-pound spot is also noteworthy with two returning All-Americans. Michael Beard placed seventh at the NCAA Championships last season while 2019 national finalist Gabe Dean transferred to the Nittany Lions from Cornell after a two-year championships hiatus. He missed in 2020 when the NCAA tournament was canceled and he missed last season when Ivy League schools canceled all winter sports.
Battle Of The Brothers
If the above Penn State line-up holds, we will likely see a set of brothers from each team face each other. #12 Grant Willits of Oregon State would face #1 Nick Lee at 141 pounds and #12 Hunter Willits would face Joe Lee at 157 pounds.
Future MMA stars?
You never know who might be the next Mixed Martial Artist coming out of this dual. Former Penn State star Bo Nickal made recently made his MMA debut and is currently 2-0, while former Oregon State All-American Colby Covington dropped a close decision to Kamaru Usman in the UFC 268 main event on November 6. There's plenty of top-to-bottom talent on both teams, so keep an eye out for a wrestler that might be the next global fighting superstar.