2021-2022 NCAA Campus Visits
Ranking Which Teams Had The Best Off-Season Transfer Portal Experience
Ranking Which Teams Had The Best Off-Season Transfer Portal Experience
These 10 made the most of their off-season and filled some holes via the transfer portal. But who did the best?
Oct 21, 2021
by JD Rader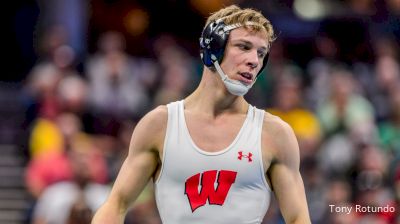 Unlock this video, live events, and more with a subscription!
Get Started
Already a subscriber? Log In
Unlock this article, live events, and more with a subscription!
Get Started
Already a subscriber? Log In
The transfer portal has been an incredible addition to the NCAA wrestling experience for both athletes and fans. It gives athletes the opportunity to transfer to a school that fits them better or gives them an opportunity to start, and it gives fans something to discuss when there's no actual college wrestling taking place.
This off-season gave us plenty to talk about. To see all the transfer activity, check out our D1 transfer tracker HERE. Now that the season is getting underway, I thought it would be fun to see who made the made the most of the transfer portal from March until now.
Below are 15 teams ranked 1-10 with five honorable mentions. These teams aren't just ranked on who they got, but how many years of production they will get out of their transfers, their needs going into the offseason, and who got away from them as well.
1. Oklahoma State
Who They Got
Who Left
Jakason Burks

Daniel Jezik
So this might be projecting a little bit, but after what Carter Young did at World Team Trials, I think it's safe to say he's going to be productive at the D1 level. To remind you, Young beat Seth Gross, Tyler Graff, Nahshon Garrett, and Ethan Lizak. I know it was freestyle and on the backside, but that's still absurd for someone who had yet to start their freshman year of college. The way John Smith was able to swoop in at the last second and steal Young away from Northwestern after the drama between their coaching staff and the university, was incredible for the Cowboys. A huge part of this too is the fact that Oklahoma State will get Young for 4 or 5 years. That's a whole lot of NCAA points.
2. Cal Poly
Who They Got
Who Left
Logan Gioffre

Lucas Cook

Noah Cortez

Tyler Gianakopulos
For a school like Cal Poly, picking up someone like Evan Wick is huge. The fact that Wick is from the southern California area and his brother had committed there paid off in a big way for the Mustangs. Although they lost some young talented guys, the Wick pick-up could have a domino effect of attracting recruits for several years to come - especially if he sticks around the RTC for a while.
Watch Evan Wick pin Chance Marsteller at the 2019 NCAA tournament below.
Unlock this video, live events, and more with a subscription!
Get Started
Already a subscriber? Log In
3. Oregon State
Who They Got
Trey Munoz

Gary Traub

Cory Crooks

Tanner Harvey

Matthew Olguin

Isaiah Crosby
Who Left
Gabriel Vidlak

Robert Garcia
While Cal Poly pick one "blue-chip" transfer, Oregon State casted a wider net and picked up potentially half of their starting lineup this year in the portal. Literally, all five transfers have a decent shot at ending up as starters for the Beavers by the second semester. The Munoz and Olguin pick-ups are huge as they both have four years of eligibility. Munoz especially as he was a national qualifier last year with wins over Anthony Mantanona, Jackson Hemauer, and Lance Runyon.
4. Penn State
Who They Got
Who Left
Jarod Verkleeren

Bo Pipher

Austin Boone

Keagan Carmenatty
Similar to Cal Poly, Penn State picked up one huge recruit. The reason they're at #4 and Cal Poly is at #2, however, is that Penn State had more proven guys leave and a pick-up like this means so much more for a program like Cal Poly. We don't even know for sure if Max Dean is going to start as they have All-American Michael Beard at 197 as well.
5. Oklahoma
Who They Got
Joey Prata

Joe Grello

Keegan Moore

Gabriel Vidlak
Who Left
Oklahoma's off-season transfer activity was similar to Oregon State's. Shoot, they even traded a wrestler. The big difference for me is that Prata, Grello, and Moore are all upperclassmen. I like the upside and potential four years of production Munoz.
6. Arizona State
Who They Got
Who Left
Trey Munoz

Cory Crooks

Nick Raimo
I've been singing the praises of Trey Munoz, and unfortunately for Arizona State fans, he headed up north to Corvallis. However, the Sun Devils picked up someone with four years of eligibility left who's already made the podium: Kyle Parco. Parco finished 6th at 149 last season after starting out the season at 141.
7. Nebraska
Who They Got
Who Left
Nebraska has been in need of some production at 133 lbs for the past couple of years. Alex Thomsen qualified for NCAAs in 2020, but Tucker Sjomeling won the spot last year and failed to qualify for the national tournament. Dryden might not be a massive step up from what the Huskers have now, but he qualified for NCAAs and beat Thomsen 7-2 at the dual last year, so you can't knock Manning and Snyder for not trying to improve at 133.
8. Rutgers
Who They Got
Who Left
As a four-time national qualifier, zero-time AA, Greg Bulsak is a guy neutral fans will be rooting for assuming he makes it to Detroit this year. He's been a staple at Clarion's lineup in the 184/197 spot for the past four years. Now, Rutgers does have returning 197 national qualifier Billy Janzer at 197, so Bulsak is going to have to earn his spot or someone is going to have to move weights.
9. Northern Colorado
Who They Got
Who Left
Billy Higgins

Ethan Leake

Theorius Robison
Troy Nickerson and Co. in Northern Colorado picked up a probable starter at 165 and didn't lose a single 2021 starter. I'd say that's a successful off-season. Fernades struggled a little bit last year going just 1-2 and sitting behind freshman Andrew Sparks at 165. However, Baylor's true freshman year he was on fire, going 16-3 with wins over Luke Weber, Cade DeVos, and Jeremiah Moody. If he's back to that Baylor, watch out.
Watch Baylor Fernandes take out Cade DeVos their redshirt year below.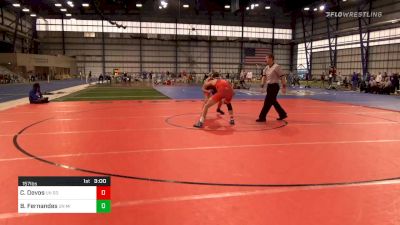 Unlock this video, live events, and more with a subscription!
Get Started
Already a subscriber? Log In
10. Lehigh
Who They Got
Who Left
Luke Karam

Louden Haga

Chris Barnabae
There's a lot of potential with Gaige Garcia. Originally from Southern Columbia, PA, Garcia spent last year at Michigan trying to play both football and wrestle. Now back in his home state, he's still a multi-sport athlete, which always gives me pause. A 2X Pennsylvania state champion and 4X placer, there's no doubting that Garcia can wrestle though.
Watch Gaige Garcia win his second PA state title below.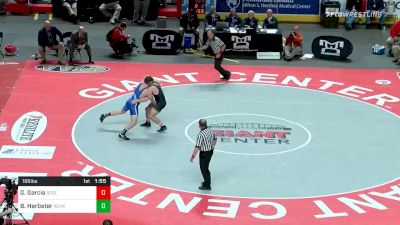 Unlock this video, live events, and more with a subscription!
Get Started
Already a subscriber? Log In
Honorable Mention
These schools brought in some recruits, but just lost a few too many as well to make the top-10.
Who They Got
Sam Schuyler

Austin Kraisser
Who They Lost
Austin Gomez

Jacob Perez

Tate Battani

Hunter DeJong

Brandon Tessau
Who They Got
Who Left
Who They Got
Austin Gomez

Andrew McNally
Who Left
Who They Got
Brent Moore

William Feldkamp

Kolby Ho

Cameron Pine
Who Left
Greg Bulsak

Brayden Palmer

Mike Vernagallo

Dylan Burnoski

Blake Jackson

Derek Brown

Gavin Park
Who They Got
Ben Barton

Anthony Noto

Colby Whitehill
Who Left
Will Betancourt

Jonathan Ross

Tanner Updegraff

Tyshawn White

Andrew Sharer

Isaac Reid