Iowa Adds Women's Wrestling
Breaking: Iowa Adds Women's Wrestling
Breaking: Iowa Adds Women's Wrestling
Iowa announced Thursday that it will add women's wrestling, becoming the first Power Five conference school to add the emerging sport.
Sep 23, 2021
by Andy Hamilton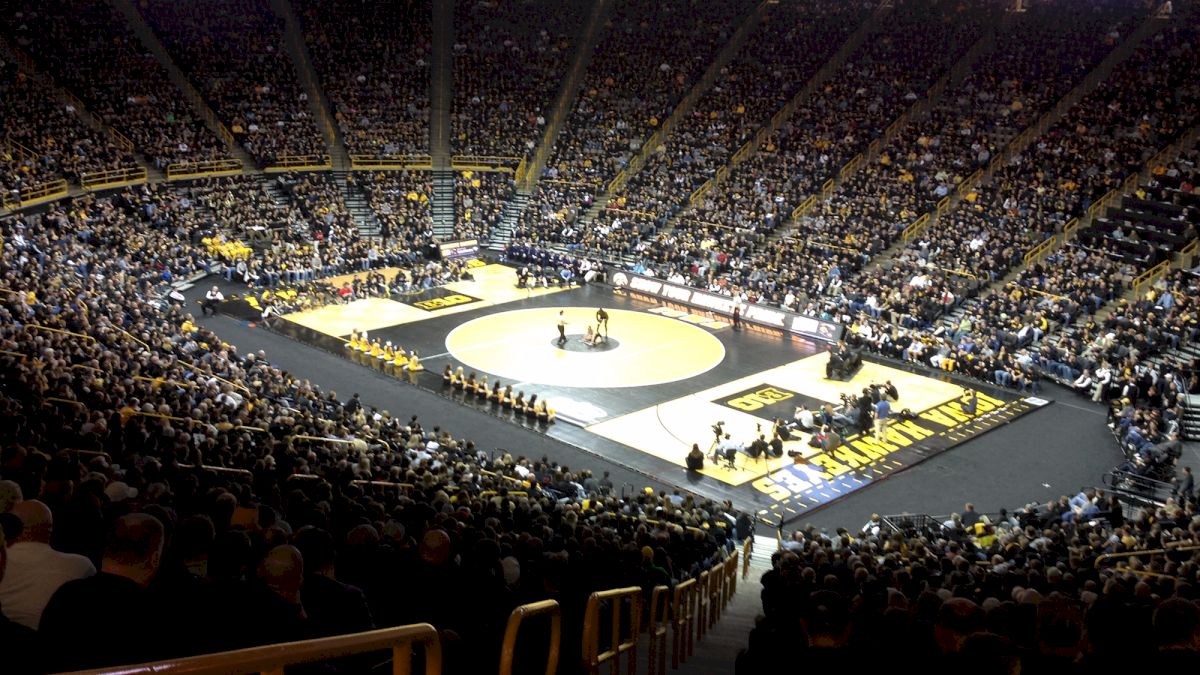 Iowa dropped a historic and sport-changing news release Thursday morning with the announcement that it will launch a women's wrestling program, becoming the first Power Five conference school to adopt the emerging sport.
The Hawkeyes are joining Presbyterian and Sacred Heart at the Division I level and 44 other NCAA-affiliated women's programs. Combining the NAIA and junior college squads, women's wrestling is now up to 100 programs.
The newest, though, is unquestionably the biggest.
While the sport has seen exponential growth in recent years, women's wrestling has been waiting for a Power Five conference school to take the leap and lead the pack. Iowa's decision to press forward first could be the falling domino that creates a tidal wave of momentum at the major college level.
Last week's edition of The Pulse outlined the steps the Hawkeyes were taking behind the scenes to set themselves up to make the historic move, the advantages to be gained by becoming the first school to make the move and what such a decision might mean for women's wrestling.
"Every other big school will take notice and start pushing for programs," USA Wrestling women's freestyle coach Terry Steiner said. "Nobody wants to go first because they don't know if somebody will follow. They just need one to step forward."
Check back to Flowrestling throughout the day as we'll provide more coverage from Iowa City.
Here's the news release from the University of Iowa:
---
IOWA CITY, Iowa — The University of Iowa Athletics Department is adding women's wrestling as an intercollegiate program, becoming the first NCAA Division I, Power Five conference institution to offer the sport.
"This is an exciting day for the university, our department and the sport of women's wrestling," said Gary Barta, the Henry B. and Patricia B. Tippie Director of Athletics Chair. "Our wrestling history and success makes this a perfect fit. We are confident that at Iowa, our women's wrestling student-athletes will have the opportunity to compete at the highest level athletically and academically."
The NCAA recognized women's wrestling as an emerging sport in 2020 for all three divisions. Currently, there are 45 intercollegiate women's wrestling programs, including five in the state of Iowa. In addition, 32 states have a sanctioned high school girl's wrestling state championshipS. In Iowa, the state tournament is sponsored by the Iowa Coaches Association and over 600 girls participated in high school wrestling a year ago.
"This is important to a lot of people for a lot of reasons," said Iowa head wrestling coach Tom Brands. "This is historic. This needed to happen and it's appropriate that it is happening first at the University of Iowa. There is no greater place in the world to wrestle than Iowa City, Iowa, and with our new wrestling facility we are prepared to offer world-class training for both our Hawkeye men and women."
Iowa athletics is in the midst of the Carver Circle Campaign, a campaign that supports a new world-class wrestling training facility. The facility, which will be funded entirely by gifts, will be located south of Carver-Hawkeye Arena and connected to the arena by a tunnel. It will include coaches' offices, locker rooms and expanded training space for the men's and women's programs.
"Enthusiasm and financial support from our wrestling fans and alumni is tremendous. There is continued momentum with the Carver Circle Campaign along with private support to fund the start-up of women's wrestling," said Barta.
With the addition of women's wrestling, Iowa will offer 22 sports, including 14 women's teams and eight men's teams. The university previously added women's rowing in 1994 and women's soccer in 1996
"We are committed to gender equity and Title IX compliance," said Barta. "As the national landscape related to enrollment continues to change, adding women's wrestling puts us in a better position for the future."
A national search for Iowa's women's wrestling head coach will begin this fall with plans to begin competing in the 2023-24 year.