2021 World Team Trials
Seeding 79kg At The WTT Is Not Easy
Seeding 79kg At The WTT Is Not Easy
Check out how the seeding might look at 79kg for the 2021 World Team Trials.
Aug 26, 2021
by Jon Kozak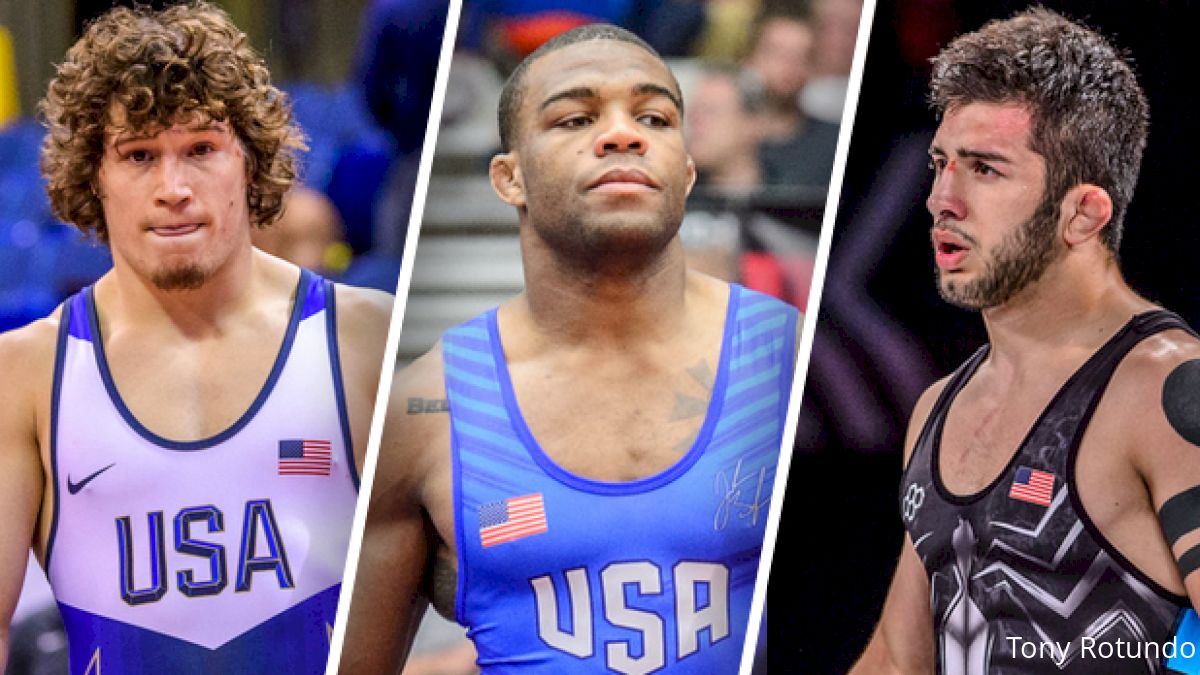 The World Team Trials will take place September 11-12 to determine the team that will compete in Oslo, Norway October 2-10. In this article we'll explore what the top 8 seeds might look like for the competitors at 79kg in men's freestyle.
Jordan Burroughs Debut At 79kg
For the first time in his 10 year senior level career, Jordan Burroughs will be competing in a tournament at a weight other than 74kg. Despite the change in weight, Burroughs will still be the heavy favorite to win this bracket and should also be the #1 seed. Take a look at how I think the rest of the top 8 will be seeded at the World Team Trials:
Jordan Burroughs
Alex Dieringer
Pat Downey
Taylor Lujan
Isaiah Martinez
Jason Nolf
Evan Wick
Tommy Gantt
Sorting Out The Field
Alex Dieringer holds a past win over Pat Downey from January of 2020 and is currently ranked #2 in the world in our latest International Rankings. After Dieringer, the two wild-cards at 79kg are Pat Downey and Taylor Lujan. As the 2019 world team rep at 86kg, Downey should receive a high seed. Despite the loss to Dieringer, Downey has better accolades than the other competitors entered. Taylor Lujan is also coming down from 86kg and is a more natural fit for 79kg. He had a great showing at 2021 Senior Nationals where he won the tournament by defeating David McFadden in the semis and receiving a forfeit win over Isaiah Martinez in the finals. The major question will be whether or not Lujan, Downey and Dieringer go above Isaiah Martinez despite Imar being the only competitor in the field with a win over Jordan Burroughs.
Alex Dieringer's win over Pat Downey: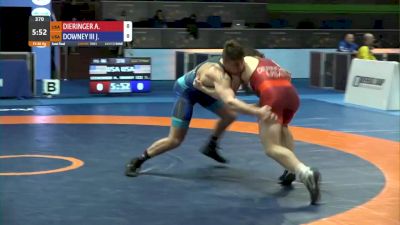 Unlock this video, live events, and more with a subscription!
Get Started
Already a subscriber? Log In
The rest of the top 8 seeds should fall in line with the seeding and head to head results from the Olympic Trials at 74kg. At the trials, Jason Nolf defeated Evan Wick by tech fall for third. Wick only lost to Nolf and Kyle Dake but defeated Chance Marsteller, Gantt (twice) and Logan Massa. Gantt was seeded ahead of Massa at the trials and only took losses to Wick. And finally, Massa defeated Marsteller; so if Downey or Lujan aren't in the top 8, expect Massa to grab the final seed.
The Unseeded Guys Are Dangerous
The depth at 79kg is incredible and should pair up outstanding early round matches. Carter Starocci, Chance Marsteller, Hayden Hidlay, Devin Skatzka and David McFadden will likely not receive a seed in the top 8. With the depth of the field, we should expect a few early round upsets or, at the very least, every top guy will have to run a gauntlet just to reach the semi-finals. Would it be that surprising if Carter Starocci or Hayden Hidlay made the semis? Either of those guys, and many others, have the potential to shake up the bracket in major ways. In fact, Devin Skatzka was 1 point away from teching Isaiah Martinez just a few months ago!
Watch Imar come back from being down 9-0 against Devin Skatzka: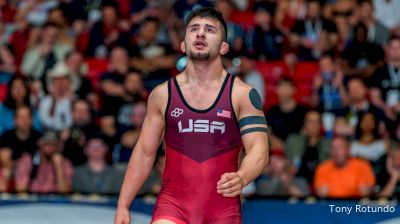 Unlock this video, live events, and more with a subscription!
Get Started
Already a subscriber? Log In
JB At 79 = JB At 74?
Will Jordan Burroughs dominate 79kg like he did at 74kg? That might be the biggest question going into these world team trials. The field Jordan Burroughs has to navigate will provide him with a great test at his new weight. In every other World or Olympic Trials since 2011, Burroughs has been waiting in the best of 3 finals. This year, Burroughs will have at least 3 challenging matches just to make the final. The depth, contenders, dark horses and return of Jordan Burroughs make 79kg one of the most interesting weights at the trials!
Jordan Burrough's win over Isaiah Martinez in match 1 at 2019 Final X: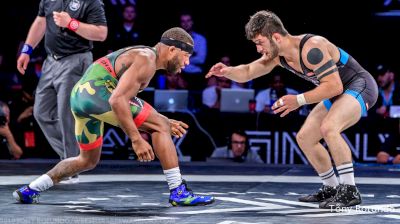 Unlock this video, live events, and more with a subscription!
Get Started
Already a subscriber? Log In