2021 Pan-Am Championships
Bracket Breakdown - Men's Freestyle At Pan-Ams
Bracket Breakdown - Men's Freestyle At Pan-Ams
An in depth break down of Team USA's draws in Men's Freestyle at the 2021 Pan-Am Championships.
May 27, 2021
by Jon Kozak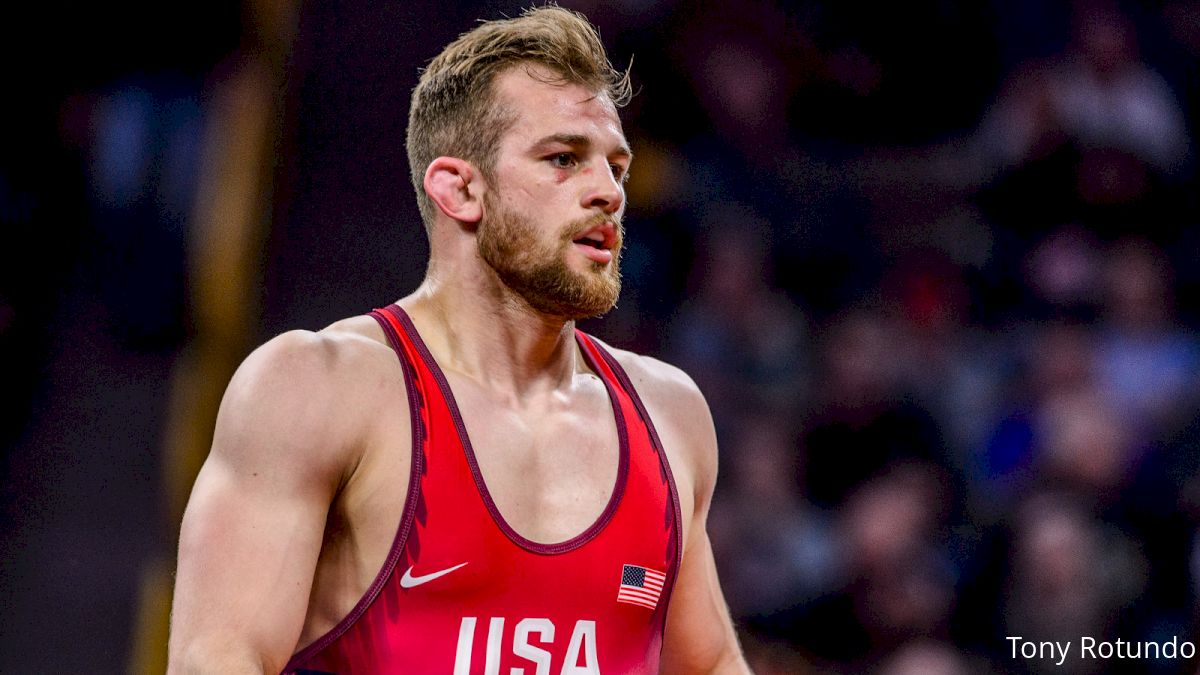 Unlock this article, live events, and more with a subscription!
Get Started
Already a subscriber? Log In
Men's freestyle at the 2021 Pan-Am Championships will begin Sunday, May 30th at noon (EST). The brackets have already been released for all 10 weights and can be found here. Take a look at a breakdown for each Men's Freestyle competitor for Team USA.
Watch the 2021 Senior Pan-Am Championships
May 27-30 | Starting 12:00PM ET each day
57kg - Vitali Arujau
Vito Arujau drew Bryan De Oliveira (BRA) in his opening match. De Oliveira has never medaled at a senior level tournament making Arujau a heavy favorite in this match-up. He should then see Diego Zuluaga (COL) in the semi-finals. Zuluaga was cadet Pan-Am Silver in 2018 and took 4th at the Youth Olympic Games that same year. Still, Arujau should be favored and will likely meet Guesseppe Rea (ECU) in the finals. Rea and Arujau wrestled in March in a high scoring match that saw Arujau come out on top-16-8.
61kg - Shelton Mack
There are only 6 competitors entered at 61kg. They will be split up in pools of 3 and the top 2 wrestlers in each pool will move on to the semi-finals. Shelton Mack will have to get by Victor Lopez (ESA) and Jorge Olvera (MEX). Mack should be favored in both matches and advance through pool play. In the other pool, the only credentialed wrestler of the bunch is Juan Ramirez (DOM). Ramirez has medaled at 4 past Pan-Am competitions but recently lost to Thomas Gilman at the 2020 Pan-Am Olympic Qualifier - 10-0.
65kg - Joey McKenna
The bottom half of the bracket at 65kg has the 3 best competitors at the weight - Joey McKenna (USA), Sebastian Rivera (PUR), and Agustin Destribats (ARG). McKenna received the best draw of the three and should be unchallenged until he would meet Destribats or Rivera in the semis. The latter two have an opening round match they'll both be favored in and then should meet in the quarter-finals.
It's hard to say who should be the favorite in the match-up between Rivera and Destribats. Rivera has little experience at 65kg as he has only entered the World Olympic Games Qualifier and went 0-1. Destribats is best known for qualifying for the Tokyo Olympics after he pinned Zain Retherford. Despite the win over Retherford, Destribats has never defeated another American and has losses to Yianni Diakomihalis, Jordan Oliver, James Green, BJ Futrell, Colton McCrystal and Jaydin Eierman.
70kg - Alec Pantaleo
Alec Pantaleo drew Dos Santos (BRA) in his first match and then will have the winner of Auccapina (PER) and De Marinis (CAN). Of those competitors, Pantaleo should be heavily favored and win handily to reach the finals. On the other side of the bracket, none of the 4 competitors have any major freestyle credentials or notable wins.
74kg - Kyle Dake
Kyle Dake was drawn in on the bottom of the bracket and will have to win 3 matches to make the finals. Dake will face Julio Rodriguez (DOM) first and should win handily. Rodriguez last wrestled an American at the 2018 Pan-Ams and was pinned by David Taylor up at 86kg there. Dake's toughest match should be in the semi-finals against Canada's Jasmit Phulka. Phulka hasn't defeated an American but does have a win over Nestor Taffur from the 2020 Pan-Am Olympic Games Qualifier.
79kg - Tommy Gantt
There are only 6 competitors at 79kg so Tommy Gantt will be in a 3 man pool with Samuel Barmish (CAN) and David Choc (GUA). Gantt should reach the finals without much trouble and face Nestor Taffur for gold. Though Taffur did not achieve All-American honors for Boston University, he has been competing at the senior level for the past six years and should present the greatest challenge for Gantt.
86kg - David Taylor
David Taylor is looking to win his 3rd career Pan-Am Gold and should dominate on his way there. Taylor will open with Torres (MEX) and then face the winner of Andy (ECU) and Rivera (COL). Of those three, none have any notable wins or placements at international tournaments. That's another way of saying David Taylor should win handily. On the other side of the bracket, Clayton Pye (CAN) seems to be the best bet to meet Taylor in the finals. Fellow Americans Mark Hall, Myles Martin and Ben Provisor all have past wins over Pye.
92kg - Nate Jackson
In the smallest competition field, there are only 5 wrestlers entered at 92kg. They will wrestle in a true round robin format. Nate Jackson will have to win 4 matches to take home gold. Jackson should be a heavy favorite in every match; no other competitor has any quality wins or notable finishes on the senior level.
97kg - Kyle Snyder
Kyle Snyder has won 3 Pan-American Championships and 2 Pan-Am Games. In those 5 events Snyder has dominated by going 16-0 with 12 techs and outscoring his opponents 150-14. Like most of the other weights, Snyder will be a heavy favorite to win this year's event as Cuba did not send any of their athletes and there are no other wrestlers with quality wins or medals.
125kg - Gable Steveson
There are 7 total competitors at 125kg and Gable Steveson was drawn into a 4-man, round robin pool at 125kg. He will need to place top 2 in that pool to advance to the semi-finals. He should have little trouble doing so but will have an interesting competitor in his third match against Canada's Aly Barghout. Barghout won Junior world silver in 2018. Although Barghout and Steveson did not meet, that same year Steveson was in the bracket and failed to place after losing in the quarter-finals.