2021 National Prep Wrestling Championship
Don't Miss 170 lbs & 182 lbs At National Preps
Don't Miss 170 lbs & 182 lbs At National Preps
National Preps has solid guys in every weight, but 170 lbs and 182 lbs should be especially fun. Check out the top talent in those brackets.
Apr 30, 2021
by David Bray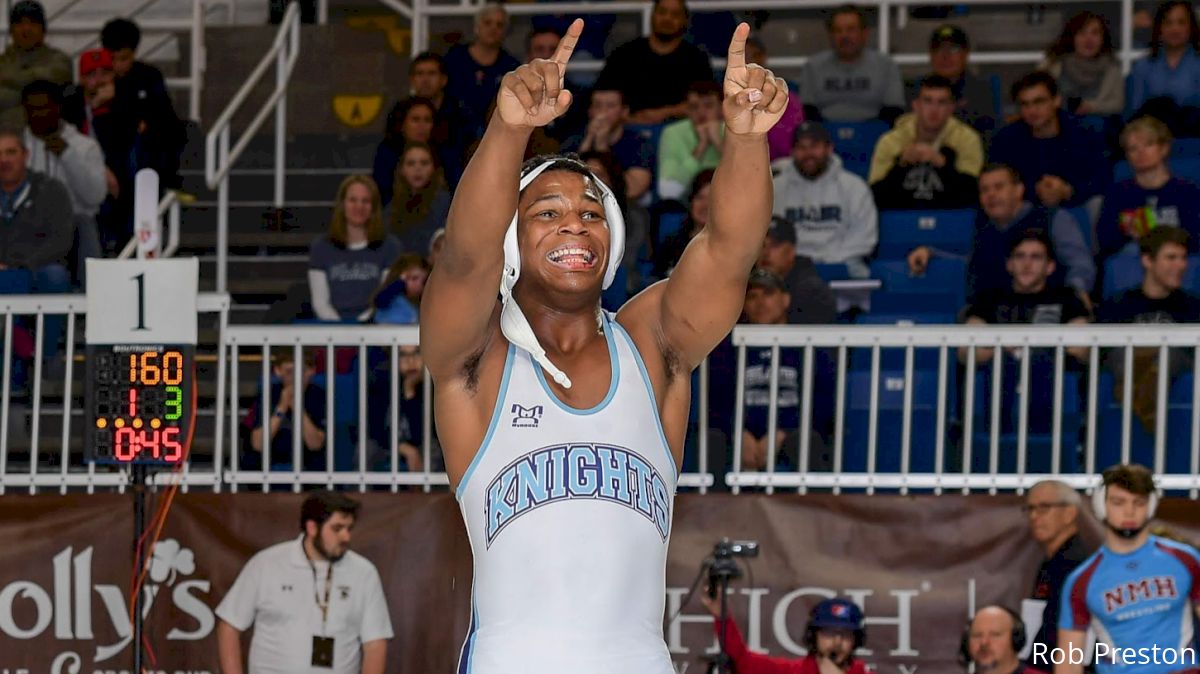 Unlock this article, live events, and more with a subscription!
Get Started
Already a subscriber? Log In
National Preps will have tough kids in every bracket, but 170 lbs and 182 lbs are particularly tough. These two weights could cause big rankings changes and are sure to have incredible action. If you're looking for a full list of entries, you can check that out here.
Watch the 2021 National Prep Wrestling Championship LIVE on FloWrestling
Sunday & Monday, May 2-3 | 12:00 PM EST
4 National Prep Finalists Headline 170 lbs
Contenders
#7 Gabe Arnold, Wyoming Seminary
#8 Peyton Craft, Blair Academy (Cornell)
#13 Alex Whitworth, McCallie School (Harvard)
Harrison Trahan, McDonogh School (Brown)
Andrew Donahue, Wyoming Seminary
This year, 170 lbs is packed with National Prep finalists from a year ago at three different weight classes. Andrew Donahue won this bracket in 2020, Gabe Arnold beat Harrison Trahan in the finals at 160 lbs, and Peyton Craft was a finalist way up at 195 lbs. Add to the mix #13 Alex Whitworth who didn't compete here last year, and this is a really fun bracket.
Gabe Arnold is the highest ranked 170-pounder, and he's the favorite to win here. He was upset twice last weekend by Ryder Rogotzke at Cadet Trials, but he's still had an outstanding year that includes wins over #6 James Rowley and #4 Cael Valencia among others. Arnold will look to get back to his winning ways in this loaded field.
Arnold's top challenger appears to be Peyton Craft. He's come down in weight from 195 lbs and has been wrestling very well. Two weeks ago at the Ultimate Club Duals, he went undefeated with wins over #9 Luca Augustine and #15 Logan Messer, and that was on the heels of a victory over #17 Cael Crebs at the Pittsburgh Wrestling Classic. He's in the market for a National Prep title before heading to Cornell.
Harvard bound Alex Whitworth is dangerous in this bracket, too. He finished fourth at Super 32 with victories over #19 Dillon Walker and #17 Dom Baker. He, Harvard commit Harrison Trahan, and former National Prep champ Andrew Donahue will look to break up a potential final between Arnold and Craft.
Top Talent On Display At 182 lbs
Contenders
#2 Jack Wehmeyer, Malvern Prep (Columbia)
#9 TJ Stewart, Blair Academy
#11 Cole Rees, Wyoming Seminary (Campbell)
James Conway, Loyola-Blakefield
Jack Wehmeyer and TJ Stewart are two of the biggest success stories in high school wrestling during the past year. At National Preps in 2020, both Wehmeyer and Stewart made the podium at 160 lbs last year at 6th and 8th place respectively. Since that time, both guys have made massive improvements and have established themselves as two of the premier 182-pounders in the country.
Wehmeyer announced himself as greatly improved when he won a stacked Journeymen bracket this winter. He took out #2 (195) Rylan Rogers, #3 Brian Soldano, and #10 Stewart. Since that time he won Powerade, and while he did suffer a loss to Brody Conley at the Columbus Day Duals, he's been consistently excellent.
TJ Stewart has been similarly solid this year. He's coming off an undefeated performance at the Ultimate Club Duals that included wins over #15 Hayden Walters, #20 Rune Lawrence, and Brody Conley. He'll look to avenge losses to both Wehmeyer and Rees this weekend.
Cole Rees is every bit in the mix in this bracket as well. At the Ultimate Club Duals, he looked solid with a victory over #14 Trey Kibe. He was a finalist at National Preps a year ago, and he'll look to finish on top of the podium this year.
James Conway was 4th here last season, and while he won't be favored over Wehmeyer, Stewart, or Rees, he finds himself in close matches with a lot of tough guys, and he has the tools to cause problems.