Andrew McNally Narrows Transfer Decision To Four Schools
Andrew McNally Narrows Transfer Decision To Four Schools
Bratke catches up with Andrew McNally to find out which schools he is narrowing down his transfer decision to.
Apr 14, 2021
by Kyle Bratke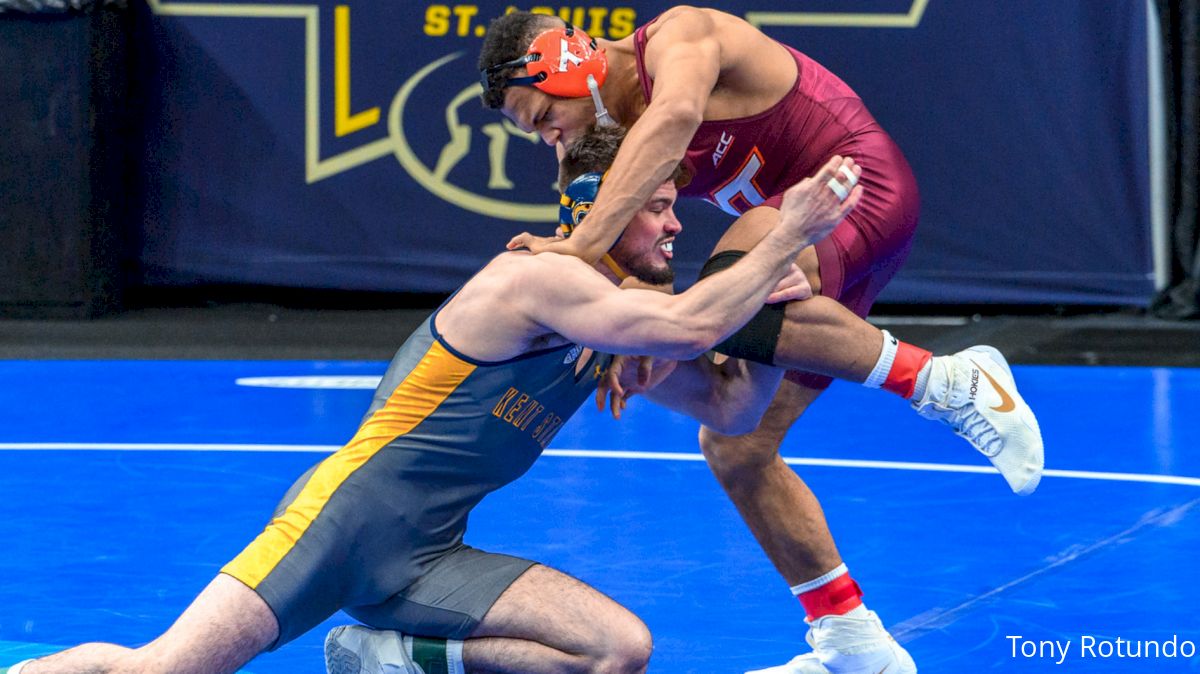 Unlock this article, live events, and more with a subscription!
Get Started
Already a subscriber? Log In
As soon as the 2021 NCAA Championships came to an end in St. Louis, the transfer portal became the biggest storyline in college wrestling. Who would go in, and those who do enter, where would they end up?
One of the highest-ranked and biggest names still available in the portal currently is, Andrew McNally. The Ohio native has had an interesting college career. It began at Eastern Michigan but took a turn following his redshirt freshman year when EMU decided to drop the program. McNally would land at Kent State, where he would qualify for the NCAA Championships three times, including making the bloodround this year in St. Louis. Now, heading into his final year of eligibility, he's ready to test himself in one of the toughest conferences in the country.
When I got on the portal, I knew that I wanted to be either in the ACC, Big Ten, or Big 12.
Top 4 Schools (listed in alphabetical order)
Iowa State

Oklahoma State

Pittsburgh

Wisconsin
I'm looking at these schools because they have great workout partners, coaches and they could use a guy at 174.

McNally doesn't want this to just be a one year stop as well.
I also want to find a school with a good RTC that will give me the option to continue wrestling after college.
In my opinion, Oklahoma State is the most interesting school in the mix for McNally's services. A year ago, true freshman Dustin Plott held down the spot for the Cowboys, was a top 20 wrestler the majority of the season, and won a match at the NCAA Championships. However, he struggled with shoulder injuries, and a redshirt year could help him heal and get right.
Watch McNally pin Jeremiah Kent.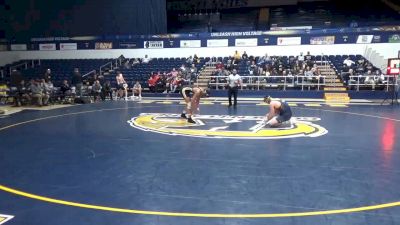 Unlock this video, live events, and more with a subscription!
Get Started
Already a subscriber? Log In
Iowa State and Pittsburgh both failed to qualify 174-pounders for the 2021 NCAA Championships. The Cyclones and Panthers are also both in the mix for heavyweight Gary Traub. If either were able to secure commitments from McNally and Traub, they would be the biggest winners of the transfer portal this offseason.
Wisconsin is dipping into the portal to try and replace Jared Krattiger who they lost to the portal earlier this offseason. The Badgers haven't qualified 174 for the NCAA Championships since 2019.
Watch McNally pin All-American Daniel Bullard.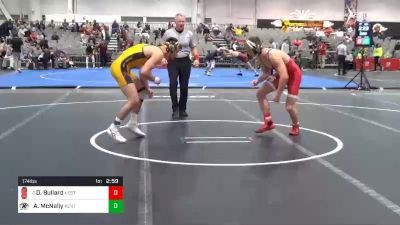 Unlock this video, live events, and more with a subscription!
Get Started
Already a subscriber? Log In
McNally wants to make his decision sooner rather than later and says the latest he would decide would be early to mid-May.
Be sure to bookmark the transfer tracker so you can stay up to date with who is entering the portal, and where they are transferring to.