Gary Traub Nearing Decision, Down To Five Schools
Gary Traub Nearing Decision, Down To Five Schools
Bratke caught up with Ohio State transfer Gary Traub to talk about which schools he's considering transferring to and when he will decide.
Apr 12, 2021
by Kyle Bratke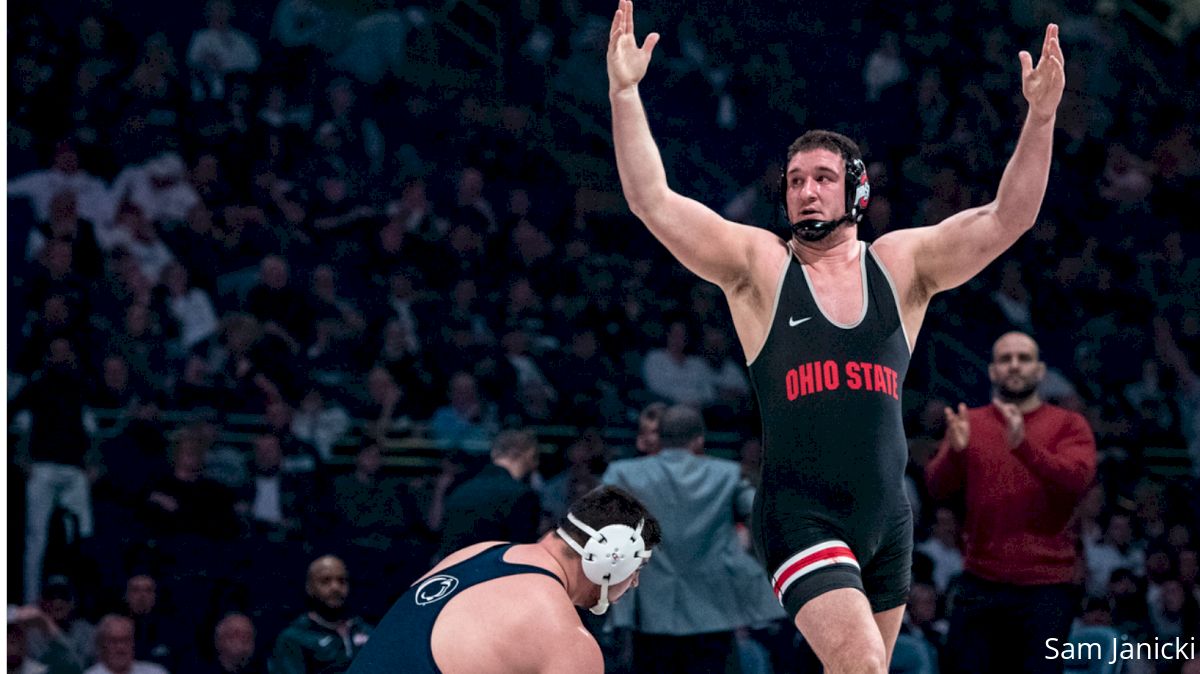 Unlock this article, live events, and more with a subscription!
Get Started
Already a subscriber? Log In
As soon as the 2021 NCAA Championships came to an end in St. Louis, the transfer portal became the biggest storyline in college wrestling. Who would go in, and those who do enter, where would they end up?
One of the biggest names to enter the portal was the man who took the wrestling world by storm during the 2019-2020 season. None other than "Gas Tank" Gary Traub.
After Chase Singletary was lost for the 2019-20 season due to injury, Traub made the most of his opportunity beating Seth Nevills, Luke Luffman, and Thomas Penola to climb into the top 20 in our rankings and earn a top 20 seed at the 2020 NCAA Championships. Not only was he a fan favorite, but he had become a legit All-American contender.
The darling of college wrestling is back on center stage at the Covelli Center in less than 24 hours. ⛽️ pic.twitter.com/NniWKieTbt

— Ohio State Wrestling (@wrestlingbucks) January 18, 2020
However, in the offseason, Ohio State added Utah Valley transfer, Tate Orndorff. Orndorff would go on to beat Traub out for the spot and earn All-American honors in St. Louis.
Now, Traub is taking the gas station on the road and looking to set up shop in a new town for his final year of eligibility.
Top 5 Schools (listed in alphabetical order)
Indiana

Iowa State

Oregon State

Pittsburgh

Purdue
In-state rivals Indiana and Purdue will once again go head to head on the recruiting front. Both programs failed to qualify heavyweight for the 2021 NCAA Championships.
Oregon State and Pittsburgh also failed to qualify heavyweight for this year's NCAA Championships. Chris Pendleton already made one big splash on the transfer market when he picked two-time NCAA qualifier, Tanner Harvey, from American. Landing Traub would mean the Beavers are the big winners so far this offseason of the portal.
Watch Traub nearly major Luke Luffman who finished this season ranked #20 and was in the top 10 earlier.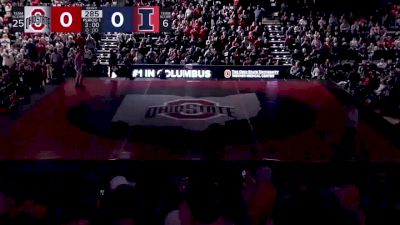 Unlock this video, live events, and more with a subscription!
Get Started
Already a subscriber? Log In
The lone program in Traub's final five who not only had a wrestler qualify for the NCAA Championships at heavyweight but earned All-American honors is Iowa State. The Cyclones are looking to replace Gannon Gremmel, who will not be using his free year of eligibility.
Keep your eyes peeled as Traub is looking to make his decision this week. Also, be sure to bookmark the transfer tracker so you can stay up to date with who is entering the portal, and where they are transferring to.